The Museum of Ice Cream has finally landed in sunny Singapore!
M and I visited the Museum of Ice Cream pop up in New York 3 years back and it has left an impression on us ever since. It wasn't the full experience then as it was just a small pop up, so we decided that we wanted to visit the real thing one day.
Lo and behold, 3 months ago they announced that they were opening one right at our doorsteps! We immediately snatched up the tickets when it was launched and eagerly awaited the day of our visit.
We will describe our experience at the Museum of Ice Cream Singapore and our review of it in this blog post.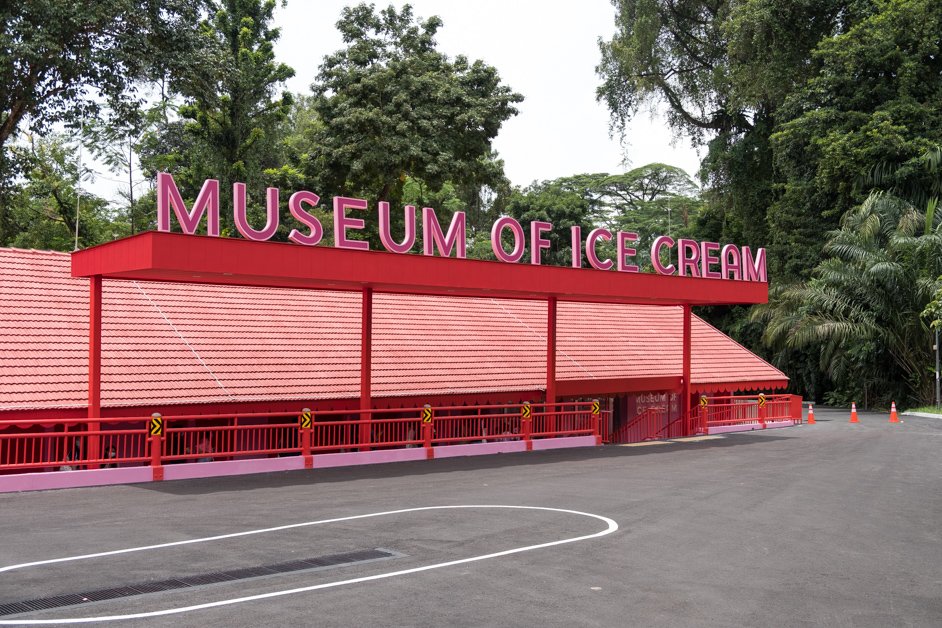 Our experience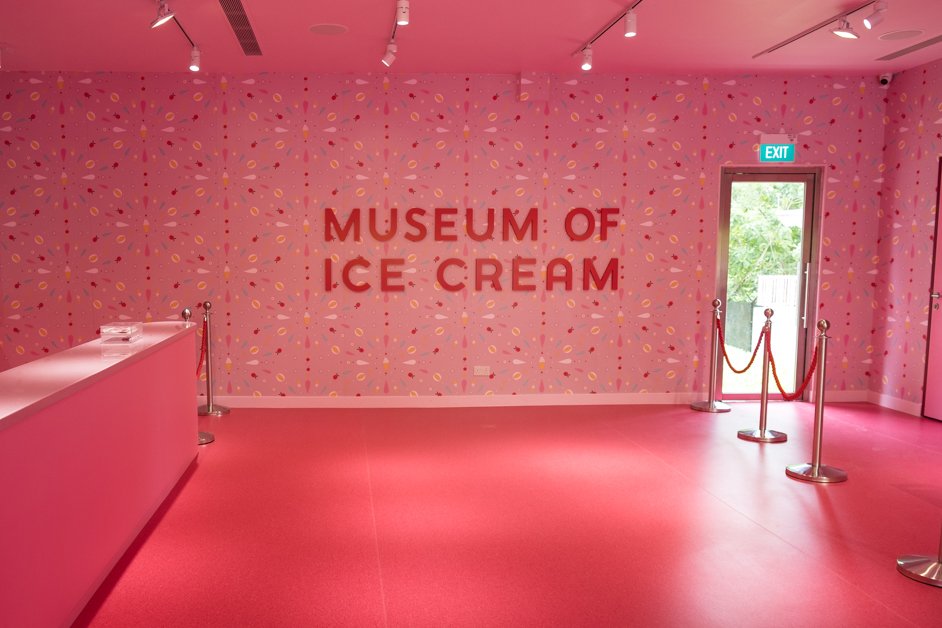 Be sure to arrive at the Museum at least 10 minutes before your booked timeslot.
When you arrive, you can head straight to the queue at the entrance. There were ushers dispatching us in batches which we guess is for safe distancing measures. We waited for 10 minutes before it was our turn to enter.
Once you're in, you'll be hit with an over sensory of pink. Almost everything in the museum is coloured in a bright colour.
Choosing an icecream name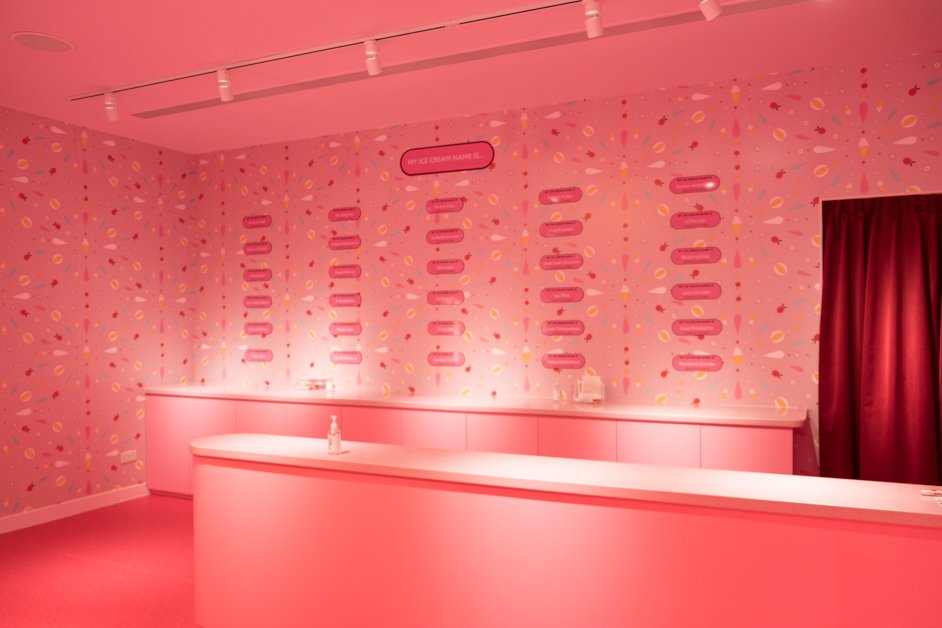 In the first station, you'll be given a sticker name tag for you to write out your ice cream name! Be as creative as you can as this is what you'll be called throughout the entire experience.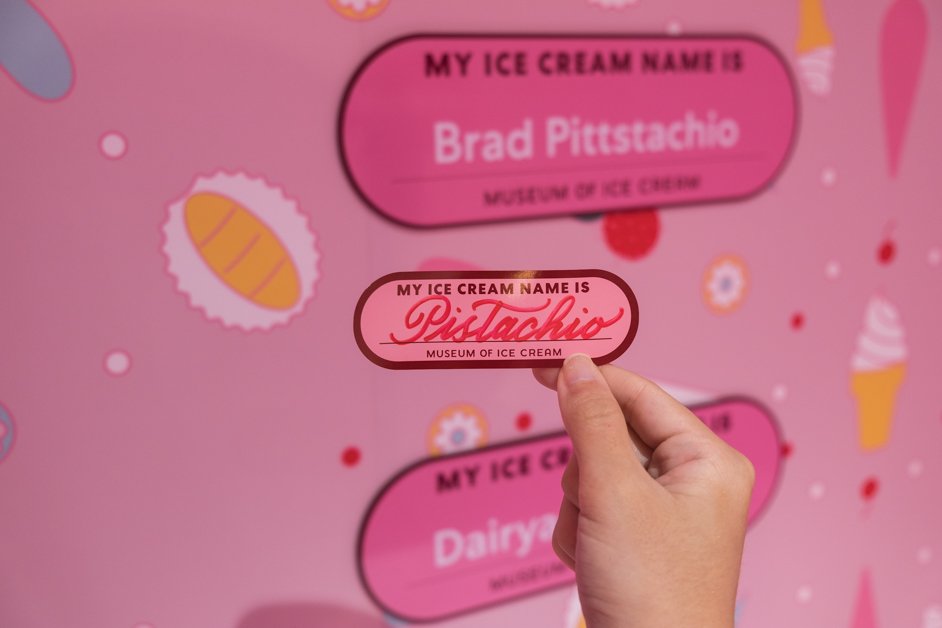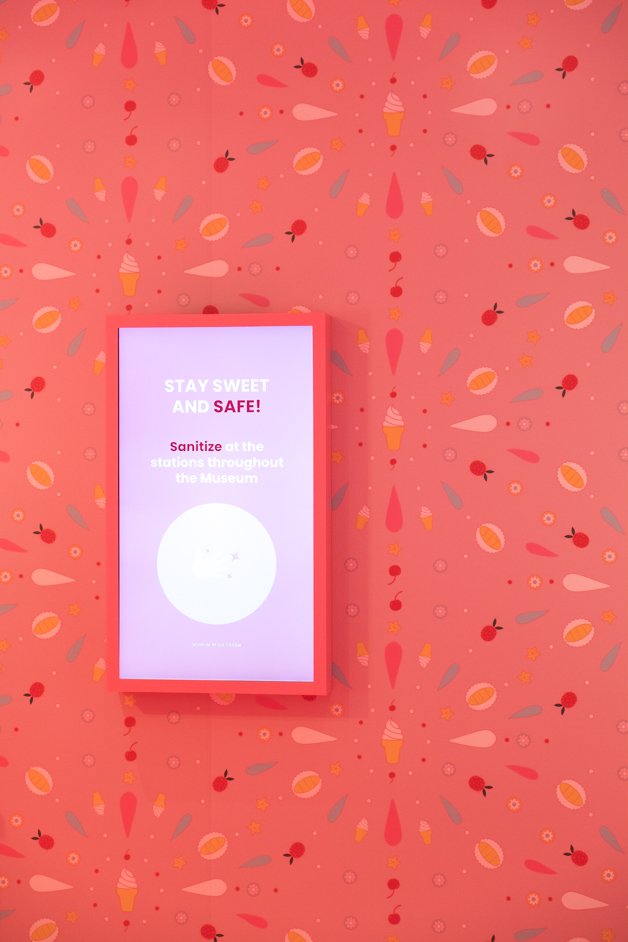 Once you're done with your names, the experience will start proper.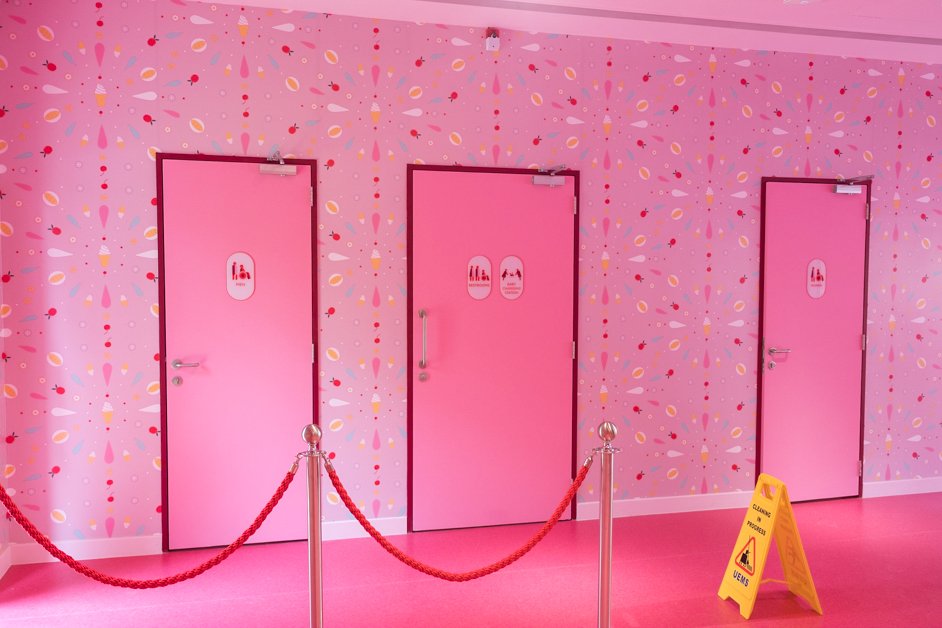 Take note that the only toilets of the entire museum are located at this station. If you ever need to use the toilet, you'll have to walk all the way back to the start which can be quite a walk.
The Museum
True to its name, the first stop is a real museum where you can learn all about ice cream and its history!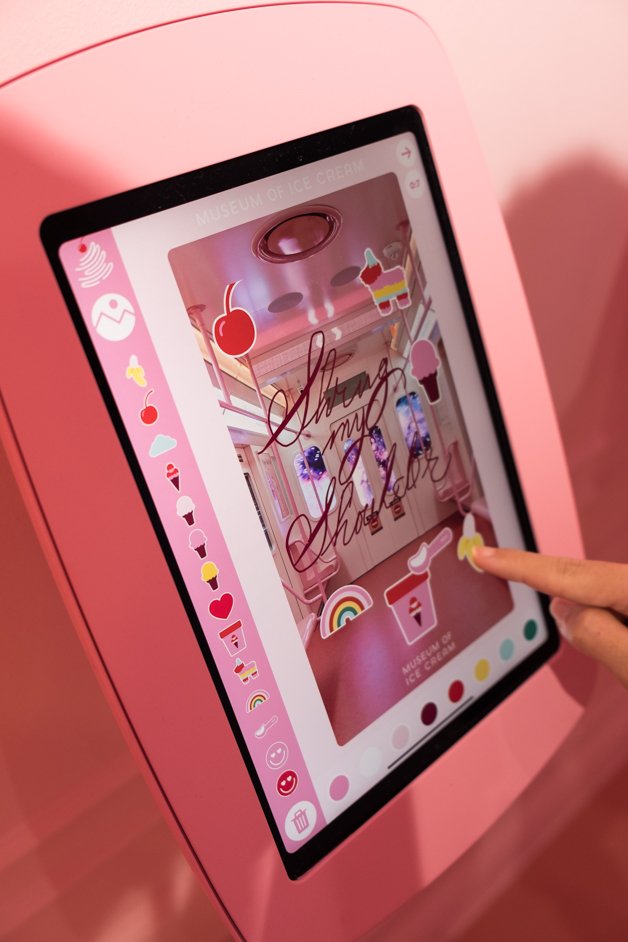 At the museum, you can flaunt your creativity by designing a digital ice cream postcard for yourself.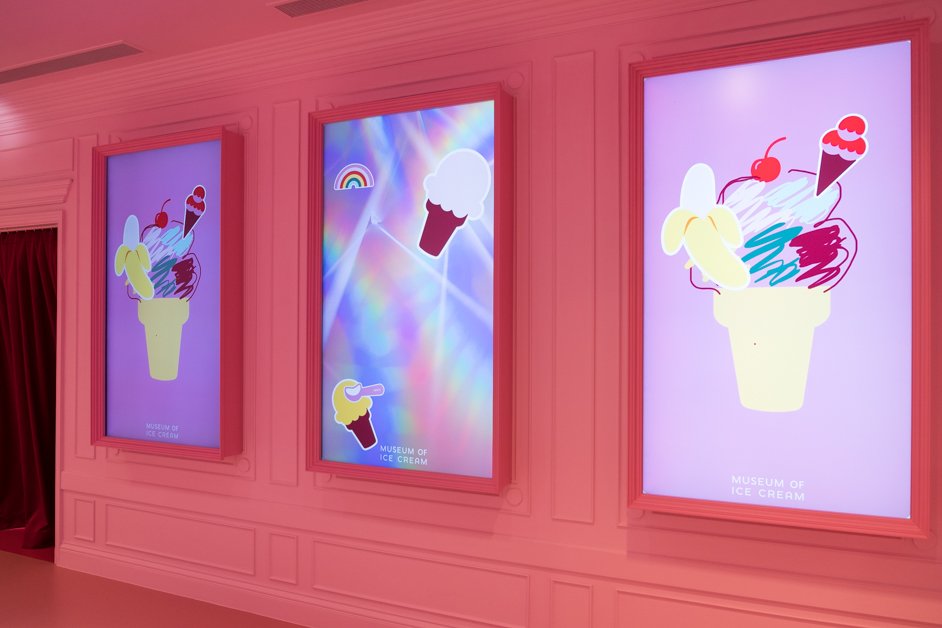 Once you're done with your art, it will be immortalized on the large displays for future visitors to admire.
READ ALSO: A guide to exploring Lazarus Island
California Dreamin
After the museum, you'll be transported straight across the world into sunny (but pinkish) California.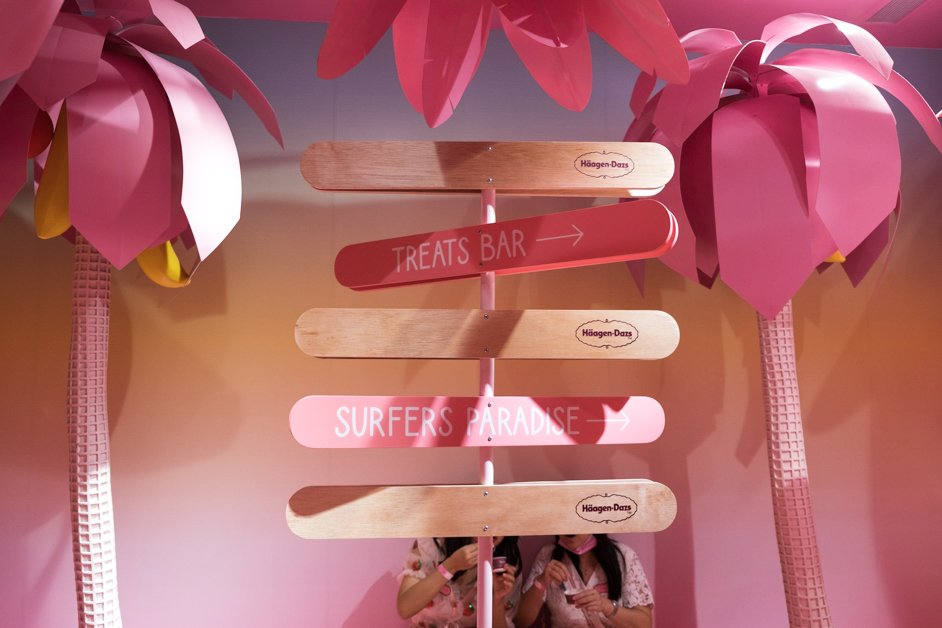 This is the first ice cream treats stop! Head over to the ice cream bar to get an unlimited serving of Häagan Dazs ice cream.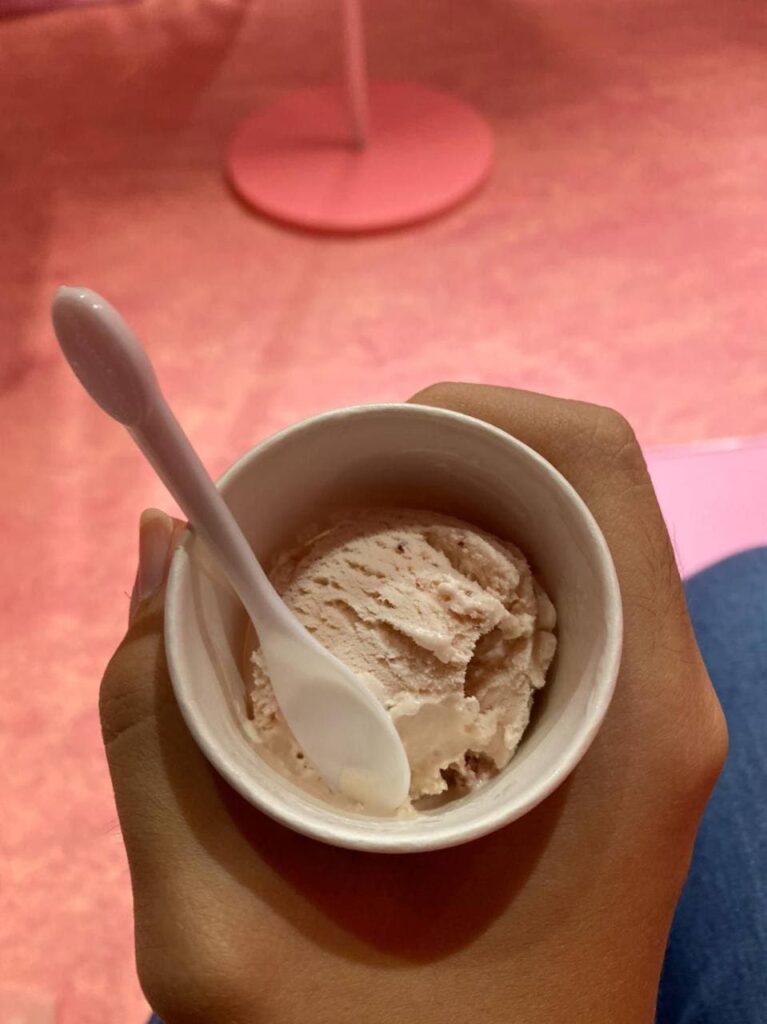 The 2 flavours served were regular strawberry and lime alcohol-infused. We preferred the strawberry one over the lime alcohol flavour as we don't really like the alcohol taste. Do note that the flavour changes every week for all the stations, so it might be very different from what we're having.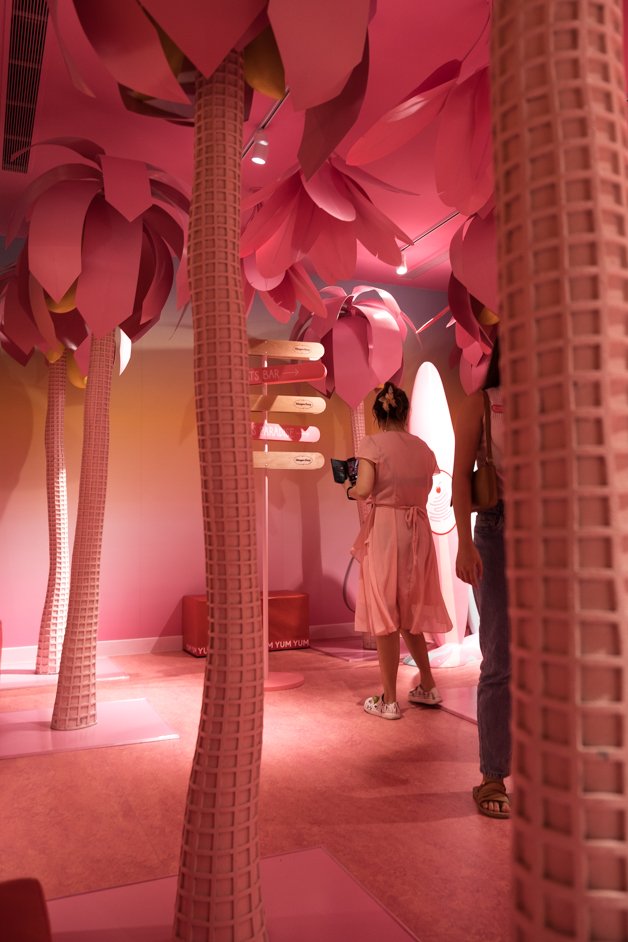 There are designated "YUM YUM" seats for you to enjoy your ice cream at. This is another safe distancing measure to ensure that people have their masks off only at specific locations.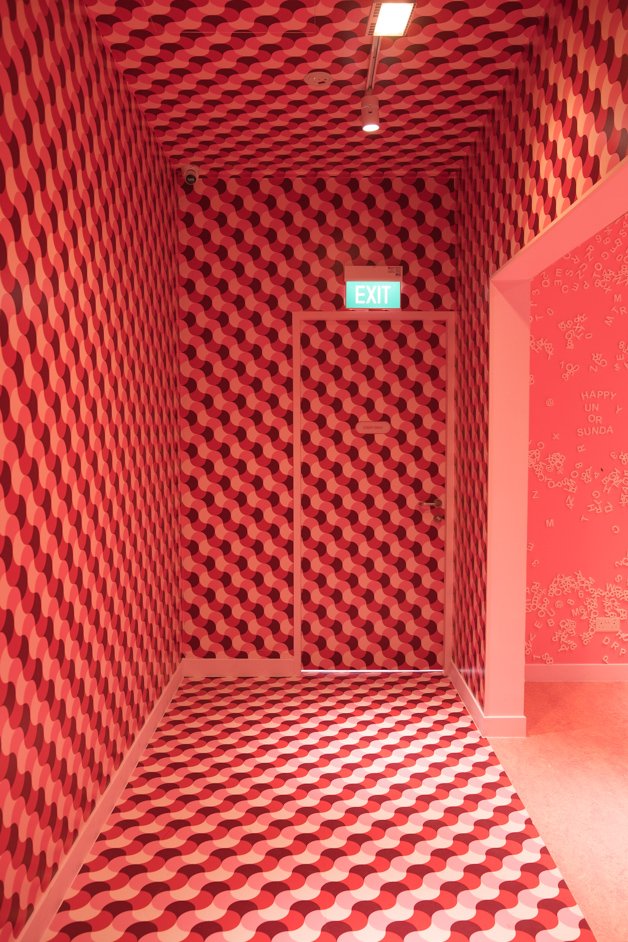 Wall of alphabets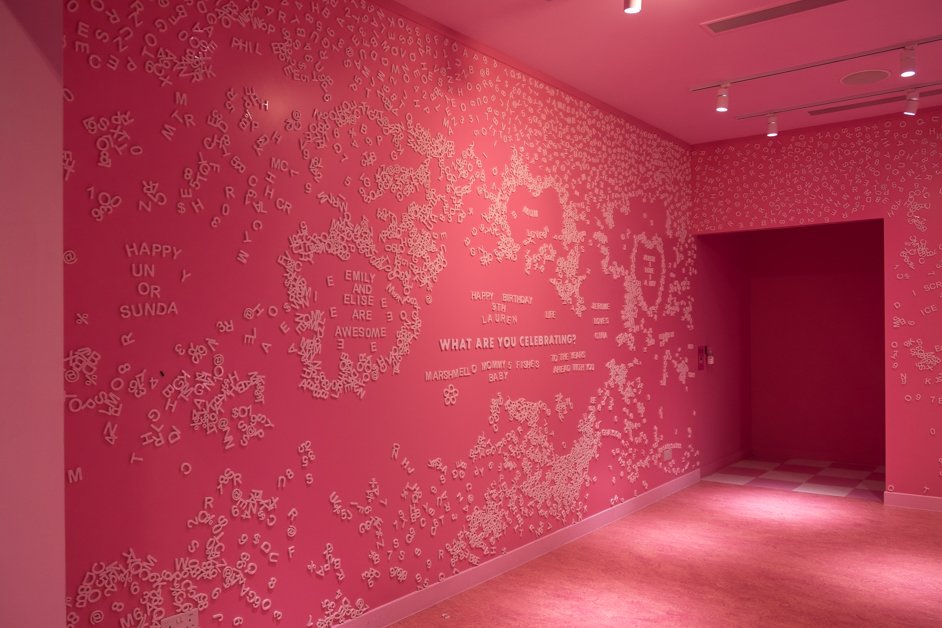 Head over to the wall of alphabets after your first ice cream and piece out the words that you want to share with the world.
We found some really creative ones while we were there.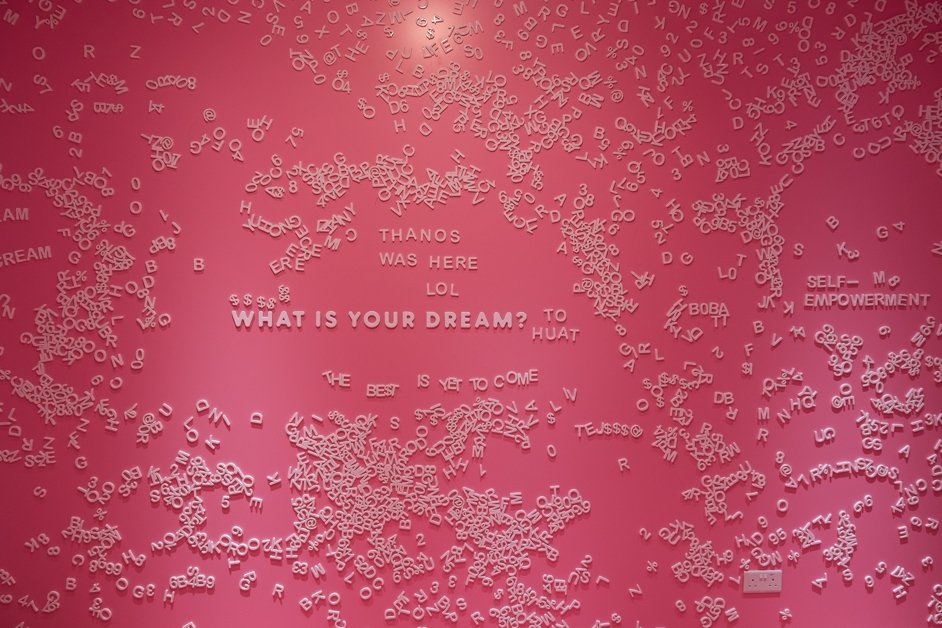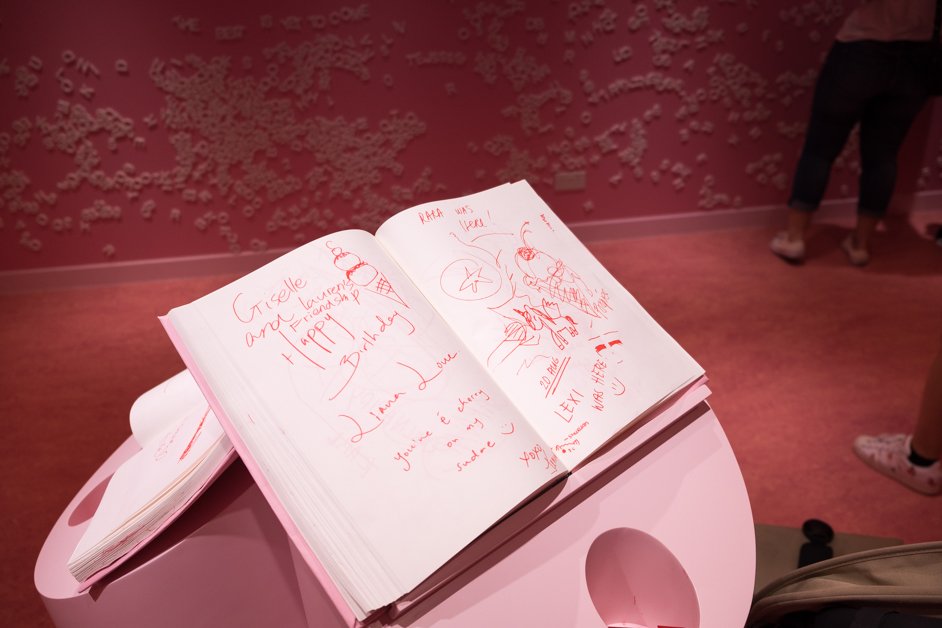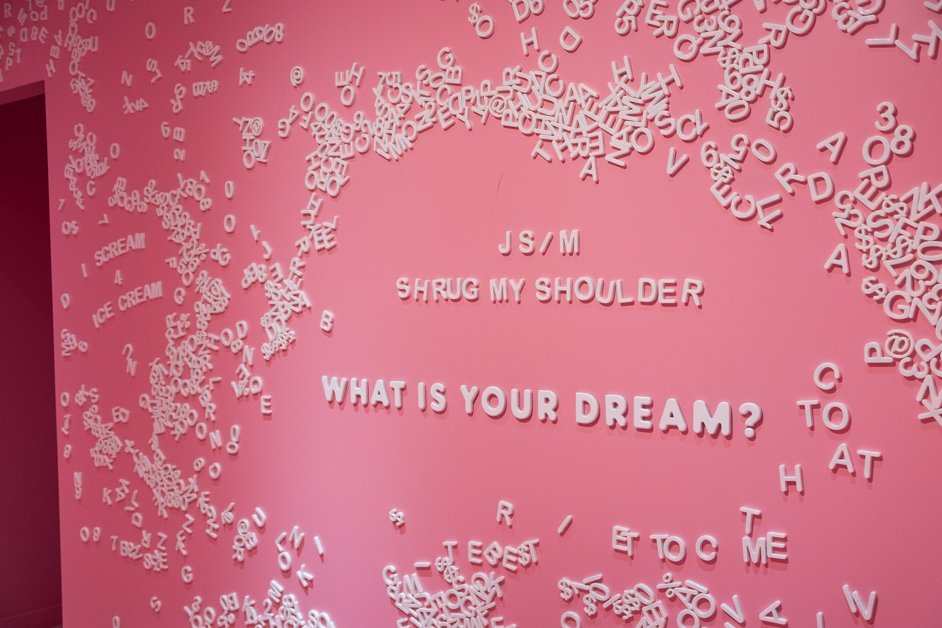 Pro tip: Put your words as high as possible so that people can't scramble them afterwards.
Scream's diner
Scream's diner is the second treats station of the museum. Over here, you'll have a selection of pink vanilla, apple pie or mixed. There are also rainbow and peanut toppings available.
We tried the mixed one so that we can save some stomach for the rest of the stations. It was really good and we highly recommend it!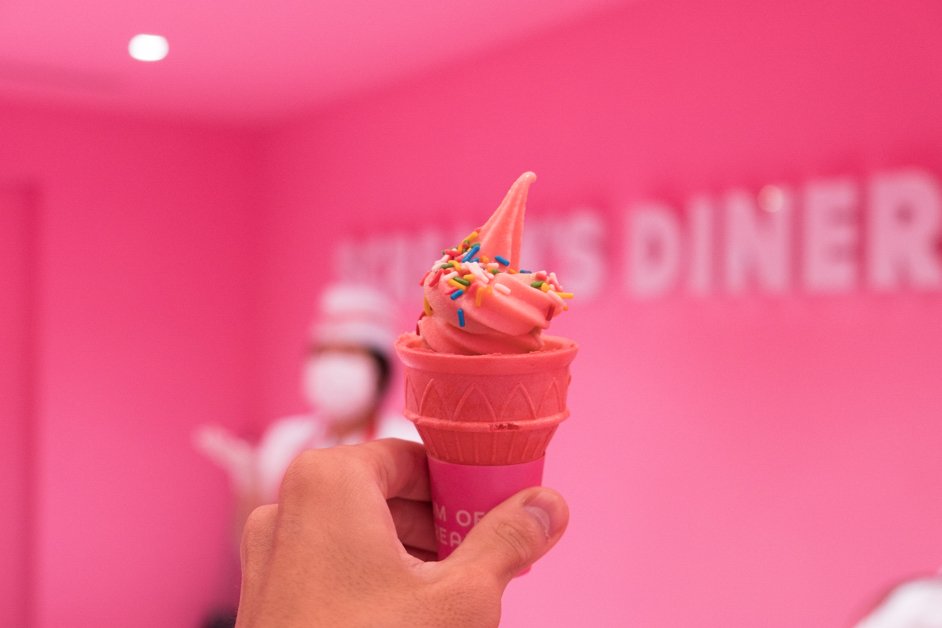 Even the cone was not spared from the pinkness!
We thought it was weird there was a creepy doll in the exhibition, only to find the staff removing it as it belonged to some kid.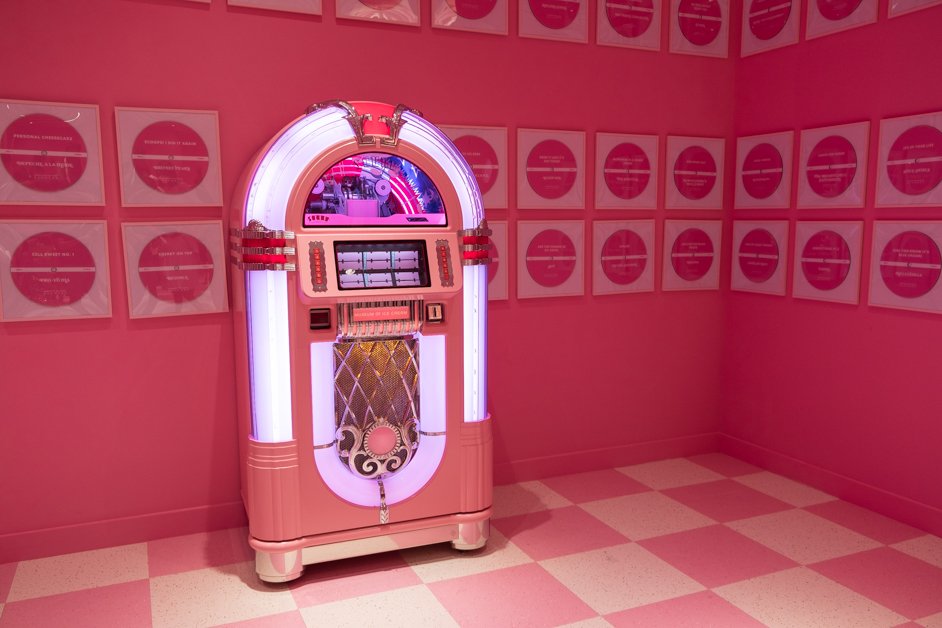 Right after scream diner is a giant inflatable float where both children and adults can jump to their heart's content. It's the perfect place to lose your ice cream calories!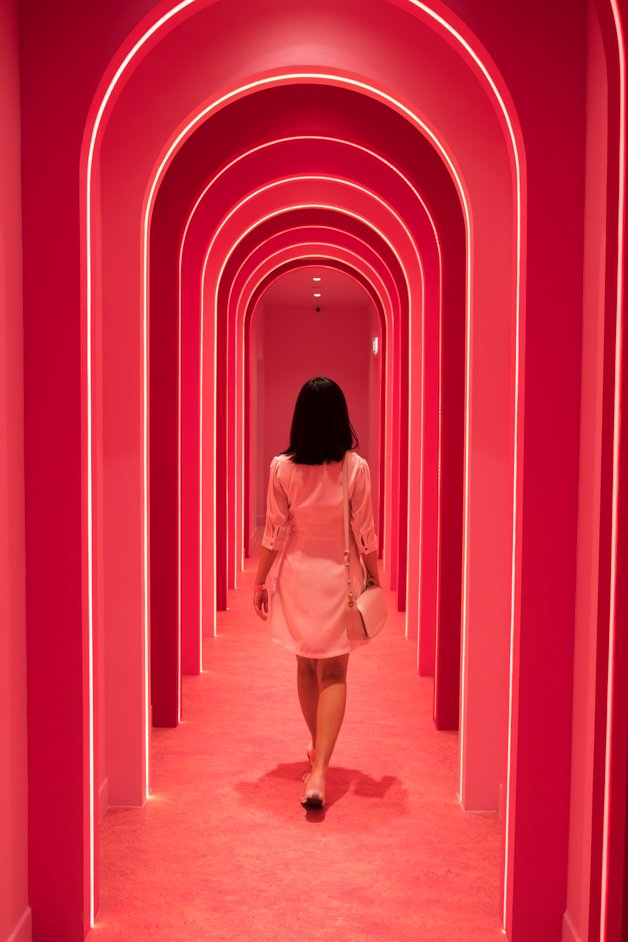 ALSO: We've visited the museum with M's family and her sister vlogged our entire experience there. You can check out the video below!
Potong land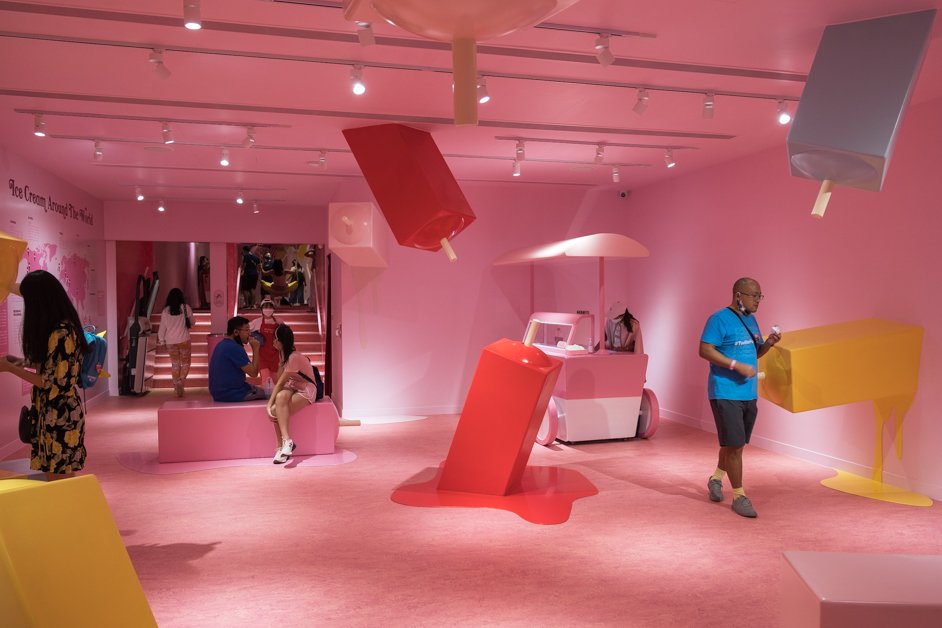 After losing all the calories, it's time to gain them back at Potong land. Paying homage to one of the island's favourite ice creams, Potong land is a place all Singaporeans can relate to in one way or the other.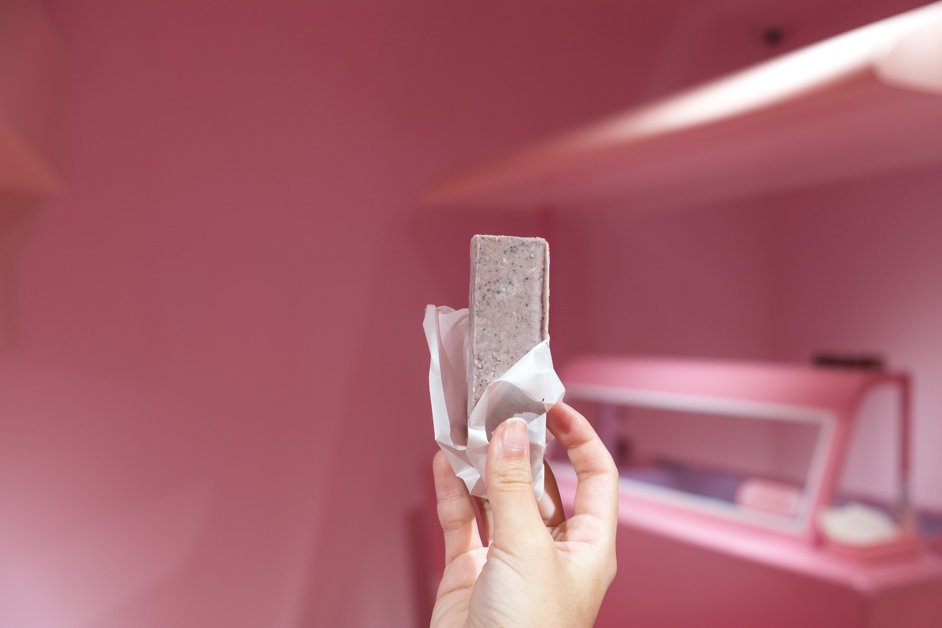 Over here, you can get a cube of bubur hitam (black glutinous rice) ice cream. It's very cold when served, and I would say it's better than the ones you can get at supermarkets. Remember to bring some tissues as you'll most likely stain your fingers here.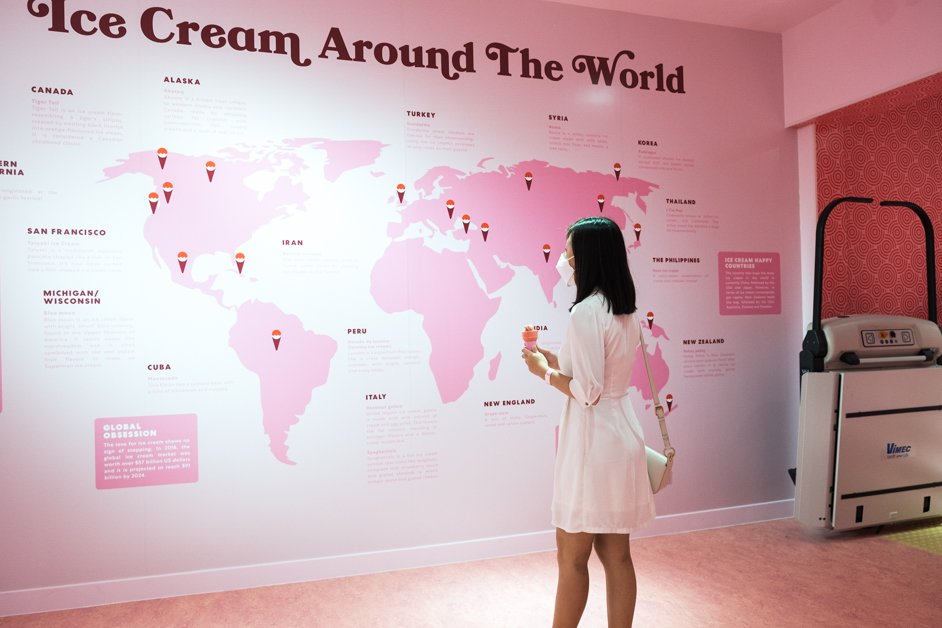 Check out the different types of ice cream from around the world!
Playspace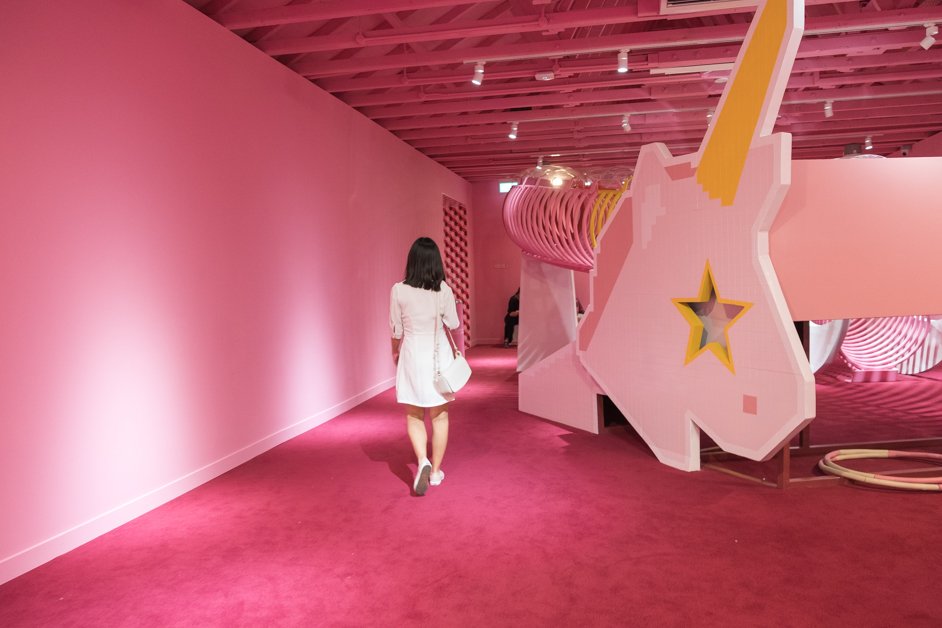 Another Singapore themed area is the Playspace! Do you recognise the playground design? It's inspired by the famous dragon playground in Toa Payoh.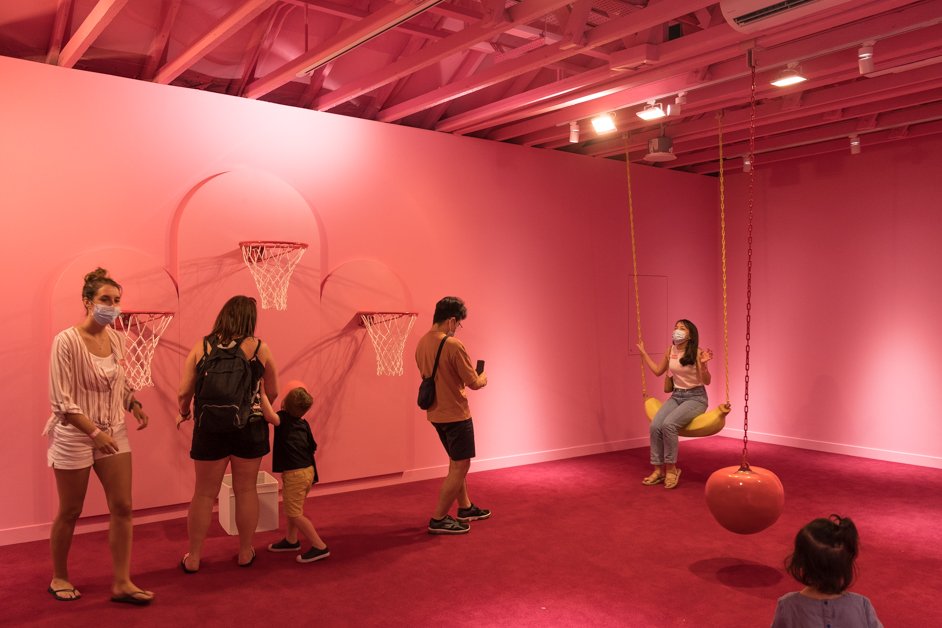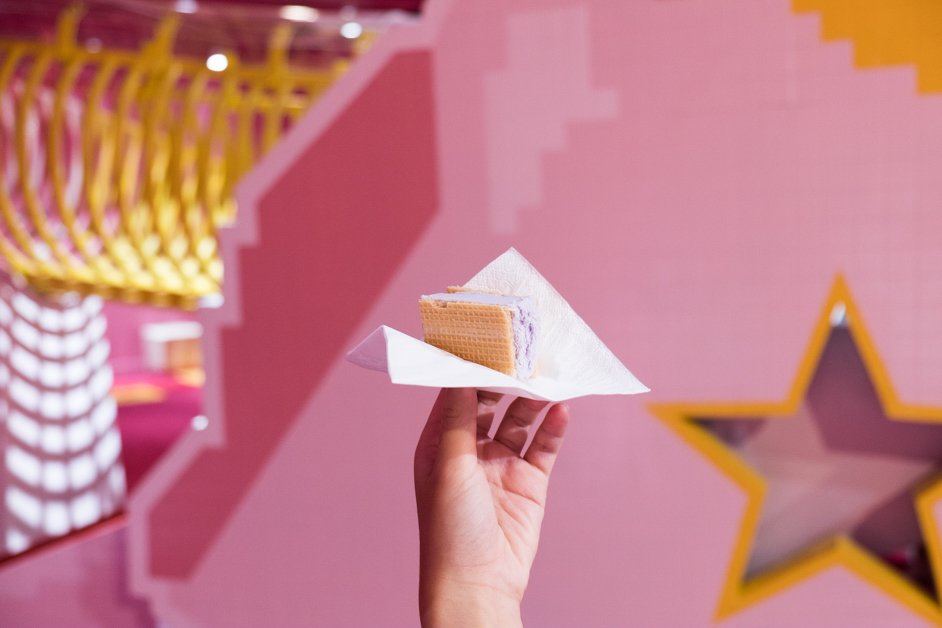 As a Singapore themed area, what's more Singaporean than waffle ice cream? You'd get to choose between taro milk tea and lychee bandung. We tried the taro milk tea flavour and we'd highly recommend it. It might be the best tasting ice cream out of the entire museum, so do not miss it!
Art's corner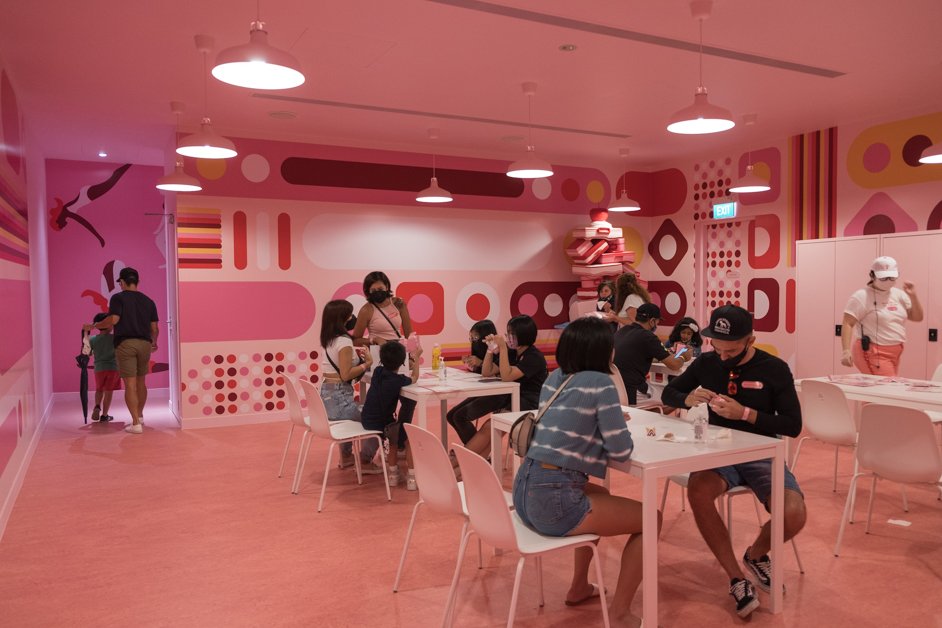 The final treats area of the museum is at the art corner. Over here, you can fold your own MOIC ice cream truck! It's an ideal activity for young kids.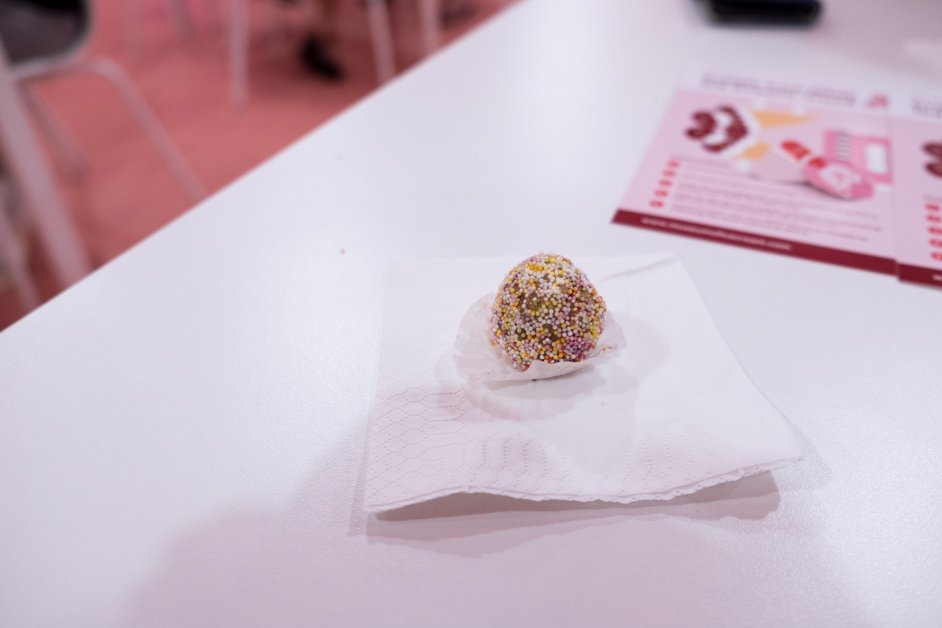 While folding your truck, grab a protein ball from the ice cream cart. We felt that it tasted a little weird, so if there was a treat you'd skip, it's this one.
Write a postcard for yourself and stick it up the wall! Same as before, if you don't want your postcard to be taken down quickly, stick it as high as possible.
Sprinkle Pool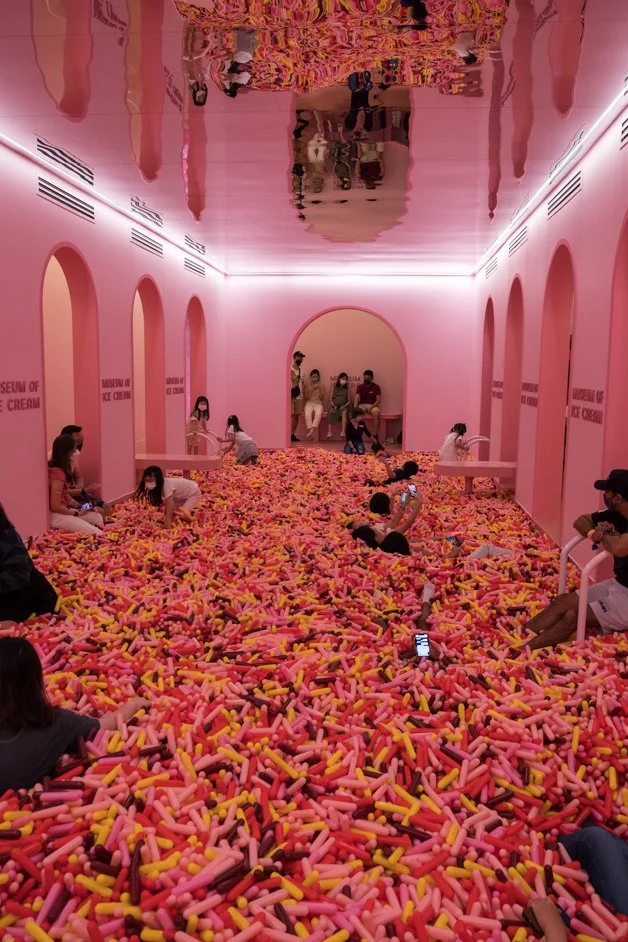 Sprinkle Pool is the highlight of the Museum of Ice Cream! The largest pool of its kind in the world, it promised to give you ample fun and photo opportunities.
You'll be asked to deposit your bags, loose items and shoes at a dedicated area before entering. Looking at the pool, you definitely do not want to be dropping anything in it.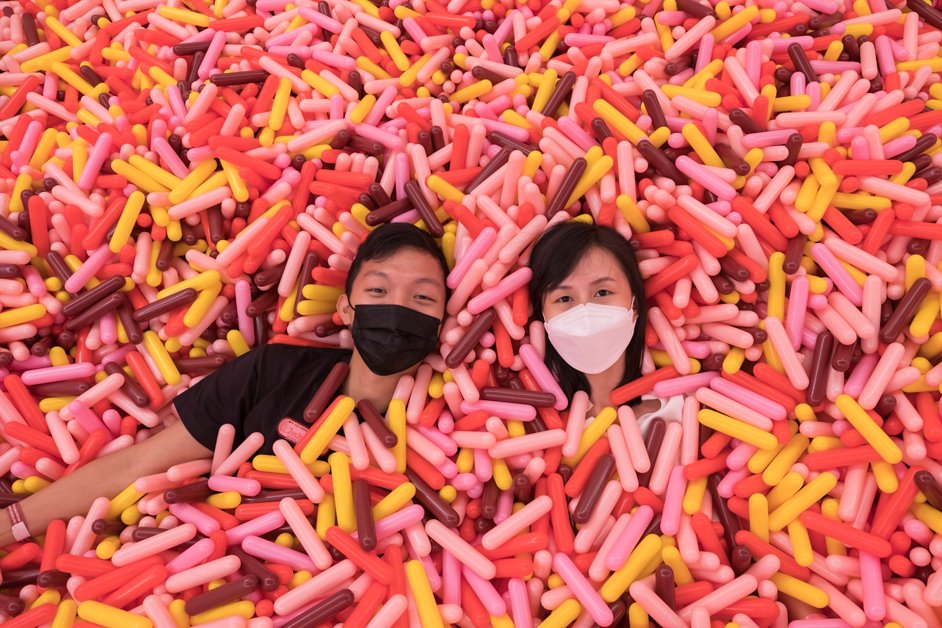 It's surprisingly comfortable to just lie in the pool and chill.
From our experience, it's incredibly difficult to get a photo opportunity here without anyone photobombing you. There is also a lack of crowd control which may have led to the overcrowding here.
Gift shop
Finally, you'll end your tour at the gift shop where you can get exclusive merchandise from the museum.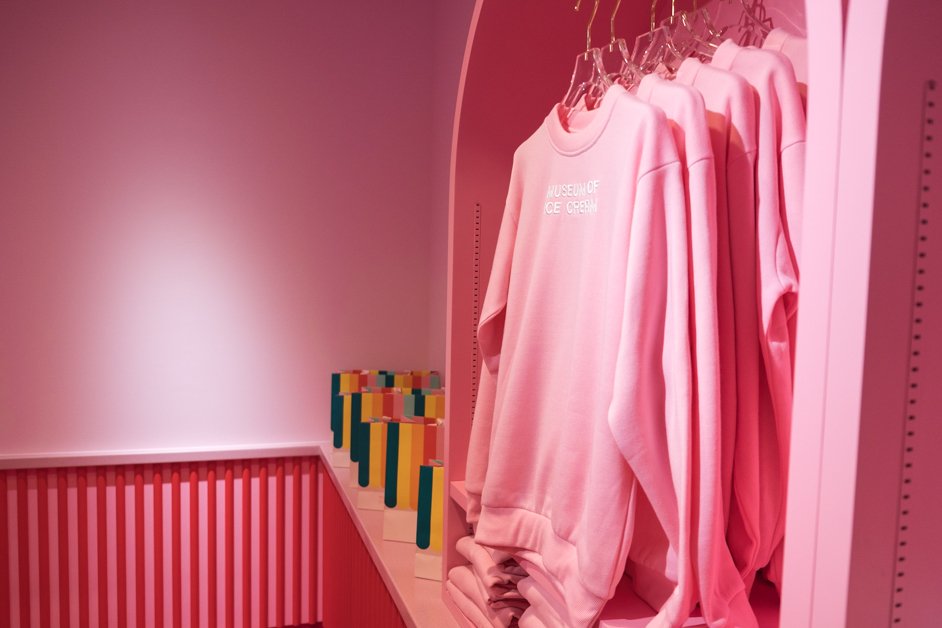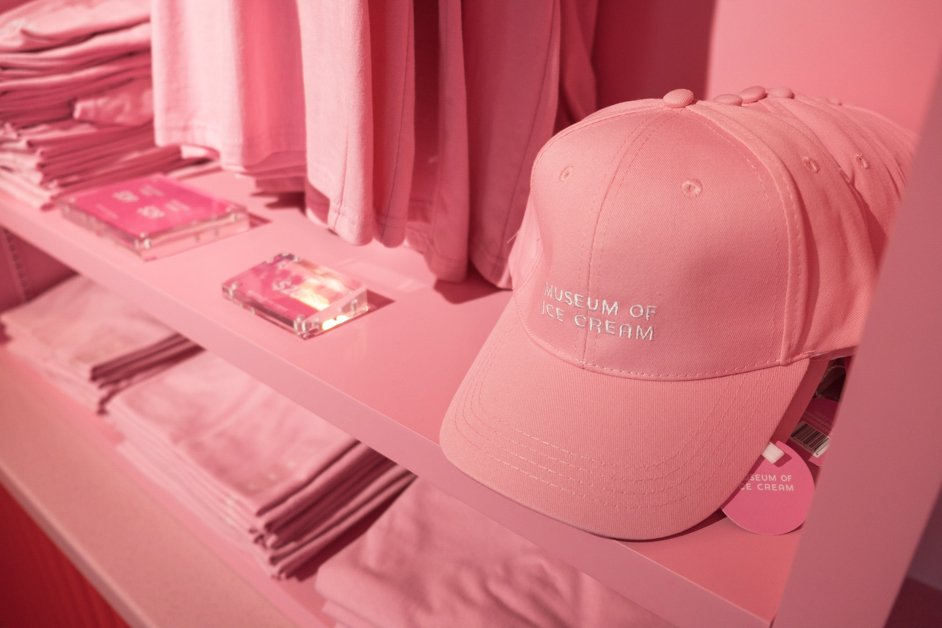 Getting there
The Museum of Ice cream is located at Loewen Road which is behind the main Demsey Hill area.
Public transport
Take a bus to the CSC Dempsey Clubhouse bus stop. There are no nearby MRT stations as of now.
From the bus stop, you have to walk up Demsey hill and down before reaching Loewen road. The walk is about 10 minutes. It is mostly unsheltered.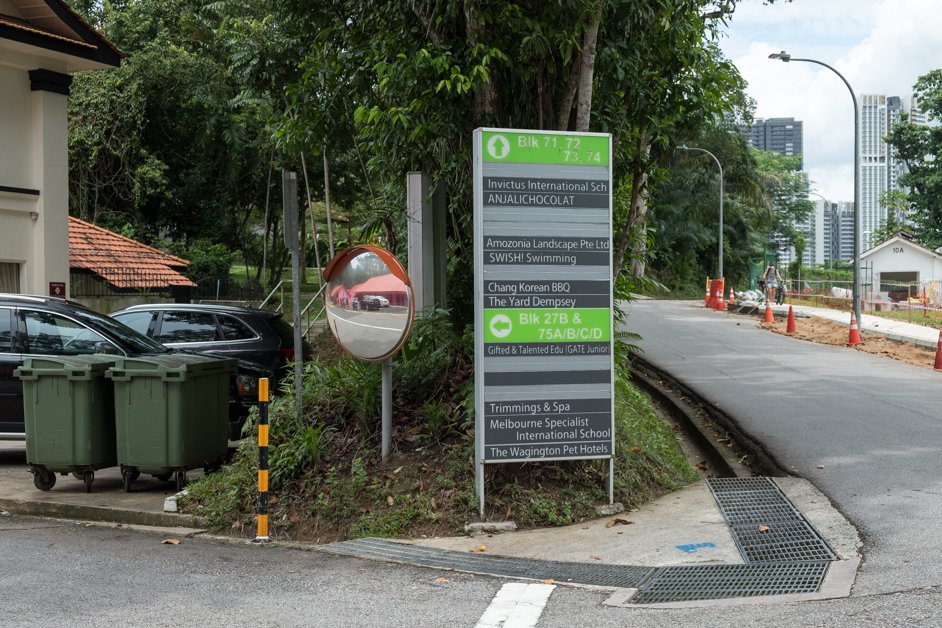 Car
It is very convenient to reach the Museum of Ice Cream either by car or private hire. Once you're there, there's a small car park right beside the drop off point.
However, during the weekends or peak periods, it can get full very easily.
Purchasing the tickets
Head over to the Museum of Ice Cream Singapore's official website to reserve your ticket to the museum. The price of the tickets gets cheaper as you reserve for a larger group. This makes it perfect for a double date or group outing!
For single admission, it's $42 / person. Groups of 2 or 3 cost $40 / person. Groups of 4 or more costs $38 / person.
MOIC is only open between Thursdays and Sundays. Tickets for weekends are sold out a couple of months in advance. If you're planning a visit there, be sure to reserve your tickets early.
Conclusion and thoughts
We are really glad that more experiential concepts are popping up in Singapore. The local touches made MOIC Singapore more than just a copy-paste of their US counterparts.
The Museum of Ice Cream clearly caters to the young Instagram crowd, with photo opportunities in every corner. If you're looking for a place for your new OOTD, then this is the place for you. However, if you're an ice cream connoisseur in search of the best tasting ice cream, then perhaps look elsewhere.
Compared to other experiential pop-ups that we've been to in the states, we felt that the experience at MOIC Singapore was less interesting. There weren't as many hands-on activities, and interactions with staff mainly revolved around getting your ice cream from the treats booths.
Also, we'd like to point out that even though they took our dairy preferences and even tagged us before our entry, the ice cream servers did not make any differentiated treatment to it. I was given dairy ice cream even though I indicated that I preferred dairy-free.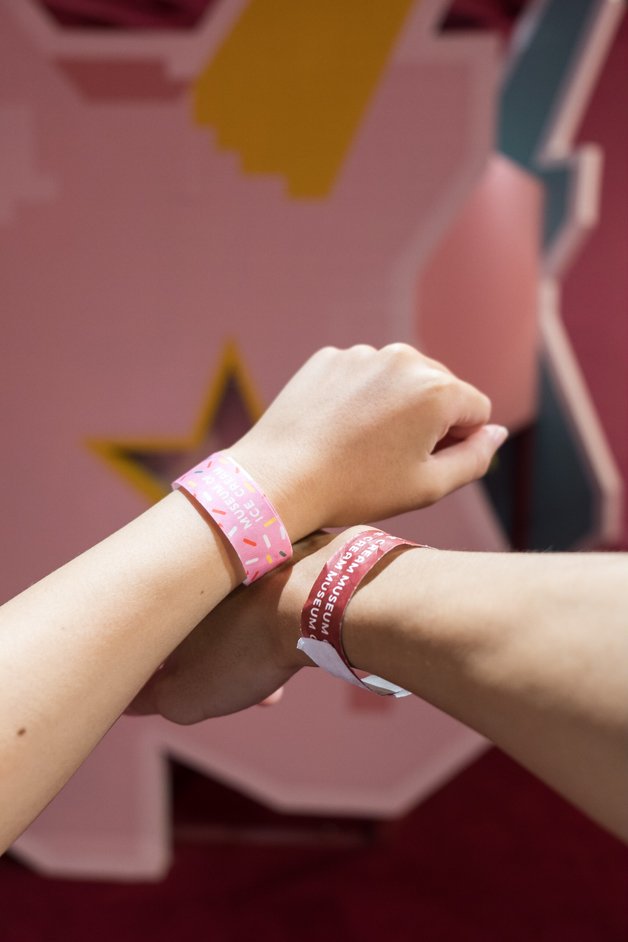 Overall, we'd recommend anyone in Singapore to experience this at least once. It was an interesting experience and we hope that more experiential pop-ups from around the world will come to the island soon!
---
Looking for more things to do in Singapore?
Are you feeling stuck in sunny Singapore and looking for a quick trip overseas? Perhaps consider going on a cruise to nowhere!
We've recently taken a trip on the Royal Caribbean cruise and I have become a strong advocate for cruising. Read our review to find out more!