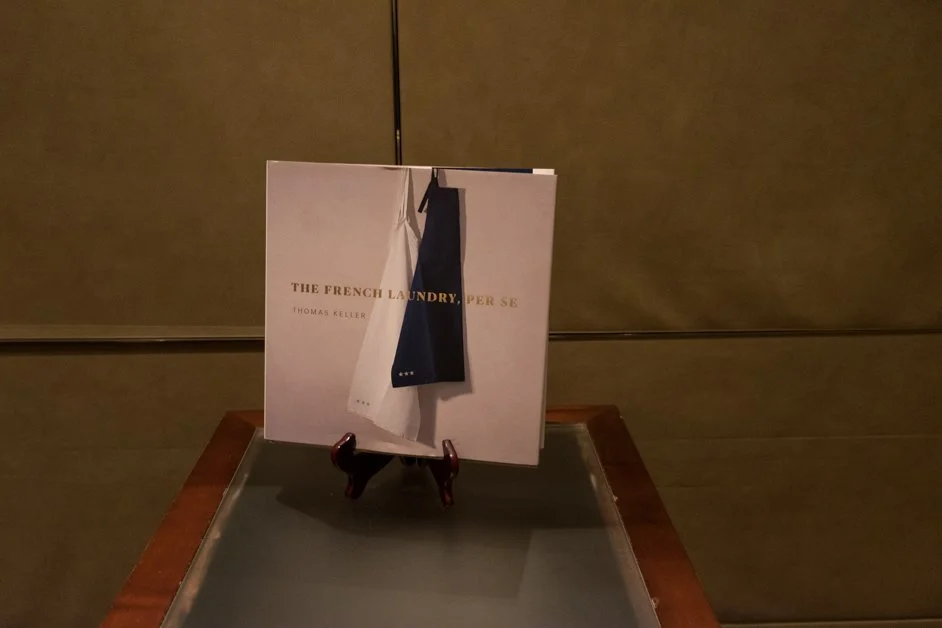 We made a reservation at per se restaurant by Thomas Keller in New York City 1.5 months prior. NYC is a special place for us, it was the city where we first met. After our flights to New York were confirmed, JS mentioned that he would like to arrange a special dinner for us.
Given that we had a great time at one of Singapore's 3 Michelin starred restaurants, we decided to go with per se restaurant in NYC, a 3 Michelin starred restaurant. Here is a review of our per se experience.
Reservations
If you're thinking of doing walk-ins, you're unfortunately out of luck. You'll most likely need to have a reservation to dine at per se restaurant.
Reservations can be made via the official exploretock page. Reservations open on the 1st of the month at 10 am EST for the following month. This means that if you're planning to visit per se in the middle of October, you can start making your reservations on the 1st of September.
There are 2 seatings available to choose from – 4:30 pm EST and 6:30 pm EST. You have to be really quick as the seatings get snatched up within seconds of opening.
All reservations require a US$200 deposit per person which goes towards your final bill. Deposits paid are transferrable, but not cancellable.
There are 4 different options available to choose from when making your reservations. Do note that the price displayed include service charges, so an additional tip is optional at the end of your meal. The prices indicated are per person.
Main Dining Room Tasting Menu: US$355. (This is what we went for.)
Salon Lounge Seating – Five Course Tasting Menu: US$245.
Private East Room Experience: US$400. This is for a party of 6 to 10 people.
Private West Room Experience: US$400. This is for a party of 6 to 18 people.
Getting to per se NYC
per se NYC is located at the Deutsche Bank Center, along the Columbus Circle and the nearest subway to it is the 1 train.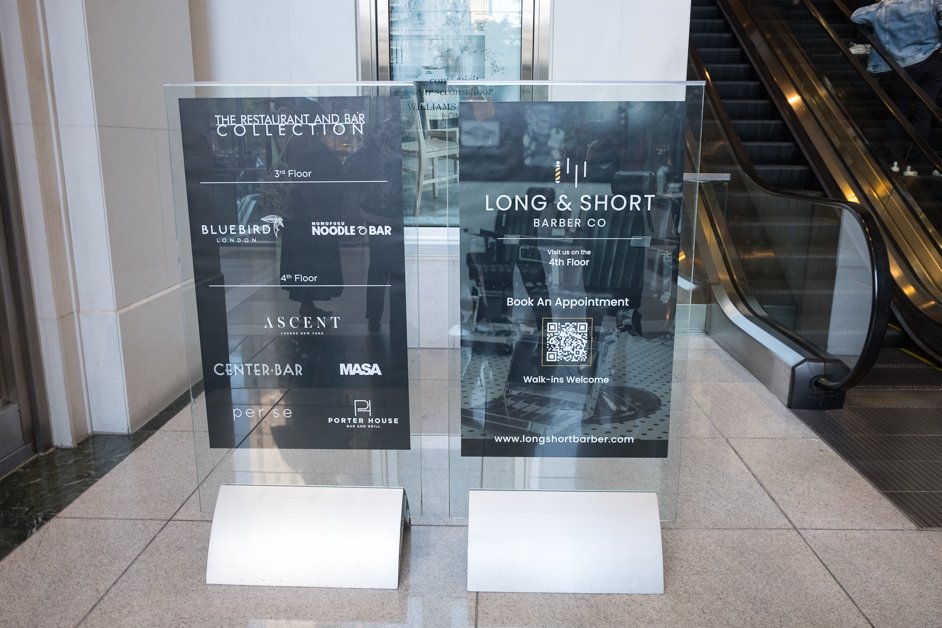 Once we've entered the mall, there were clear signages that led us straight to the restaurant.
Welcome
As soon as we arrived, the staff was there to give us a warm welcome. Adhering to NYC's current dining regulations, we had to show our proofs of vaccination. However, no ID checks were conducted.
Seating / Ambience
We arrived at 430pm, before sunset and had a bright, sunny view of the Columbus Circle. The waiter seated us in the main dining hall's mezzanine.
We tried to request a seat change to the window seats, but the staff mentioned that she had to check with the manager. We declined the offer, but those seats were not taken throughout our entire seating! On second thought, we probably should have tried our luck.
As night falls, the atmosphere within the dining hall changed dramatically. Gone were the bright natural sunlight, substituted by a more relaxing warm indoor lighting.
Food
Before serving our food, our server asked if we had any dietary restrictions and proceeded to explain the entire menu to us verbally.
He mentioned that even though the menu changes daily, there are some signature dishes that stay constant.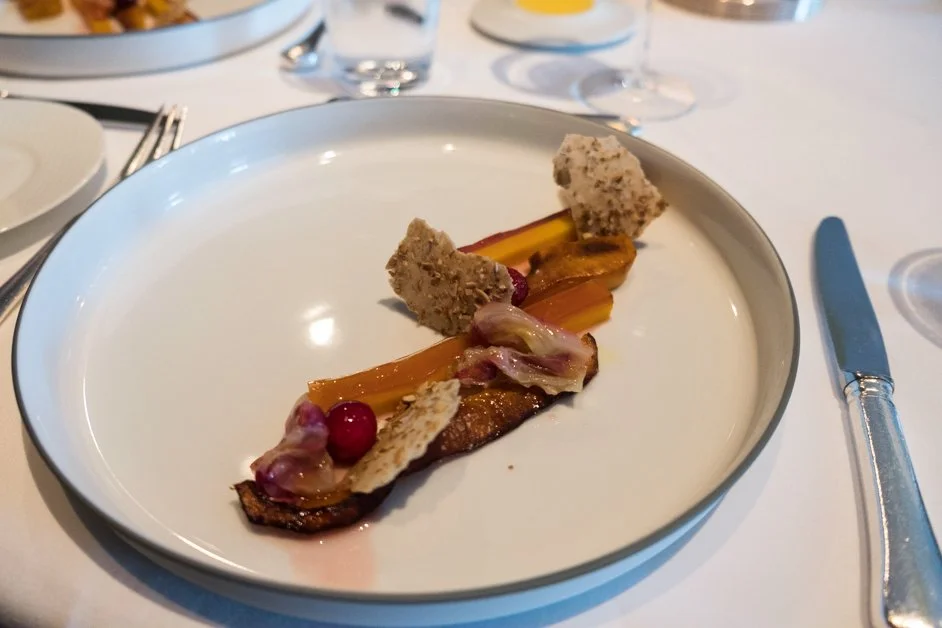 Given that my favourite cuisine is Japanese, the Japanese Hiramasa (also known as Yellowtail fish), was extremely delicious and well cooked. This was one of my favourite dishes of the night! Although it looked very unassuming, the taste gave me a huge surprise.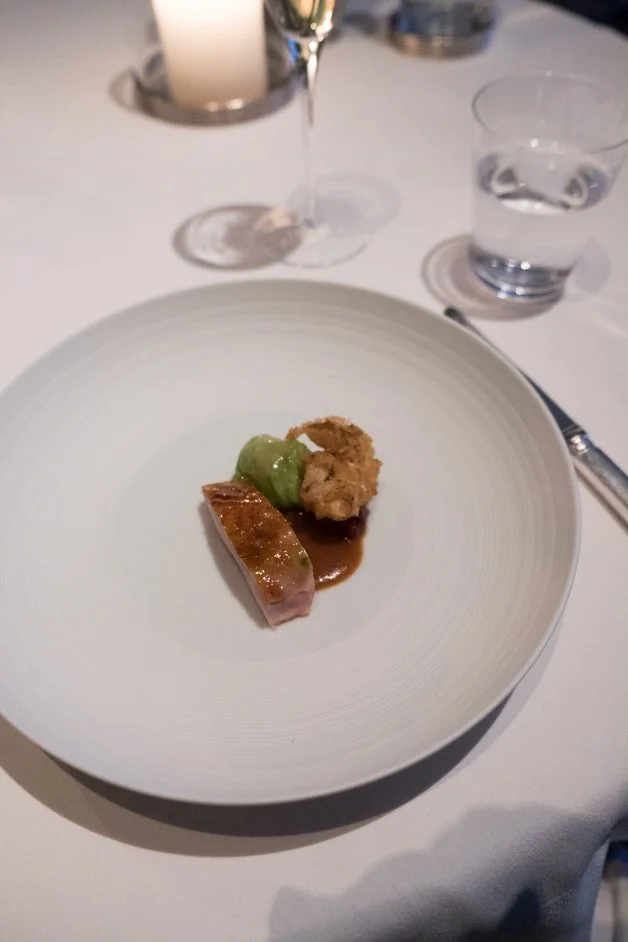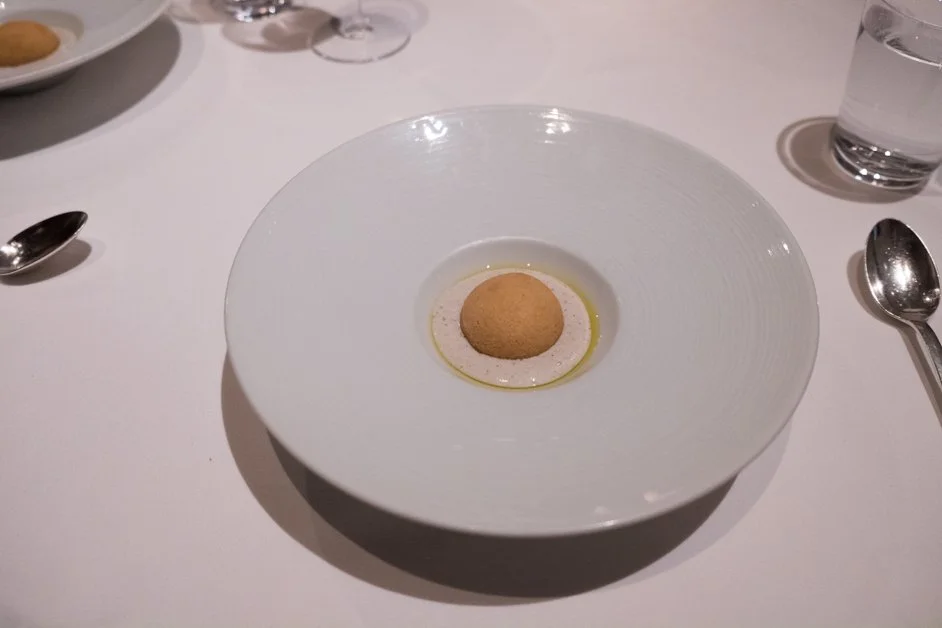 As a cheese lover, I really enjoyed the 18 months aged cheese. Together with the black truffle, the taste lingered in my mouth long after finishing the food. I was actually craving for more!
Dessert
The amount of dessert served was truly shocking! These small plates of sweet desserts filled up almost half of the entire table.
While having our desserts, our server came over and showed us a box of chocolates. He then told us to choose any amount of chocolates we like from it. We decided to pick and try one of each flavour. We over estimated and only managed to eat 2 each. Our server kindly offered to pack it for us.
We ended the night with a cup of coffee each which was included in the tasting menu. JS had black coffee while I had a cup of latte. You also have the option to go with tea.
End of our per se experience
Towards the end of our evening, our server invited us to tour the kitchen and see the inner workings of the famed restaurant.
The kitchen is accessible via a small corridor right beside our table. We were really impressed with how clean the kitchen was and systematic the orders were taken.
There were 4 clearly divided sections in the kitchen, namely the hot food section, cold food section, dessert section and the Pass Over.
The kitchen had a direct live feed with their sister restaurant, The French Laundry. We waved at the camera and someone cheekily waved back at us! That was really fun, we have definitely got to visit them one day.
Once the kitchen tour ended, they presented us with a physical menu with a header that listed our special occasion, name, and date.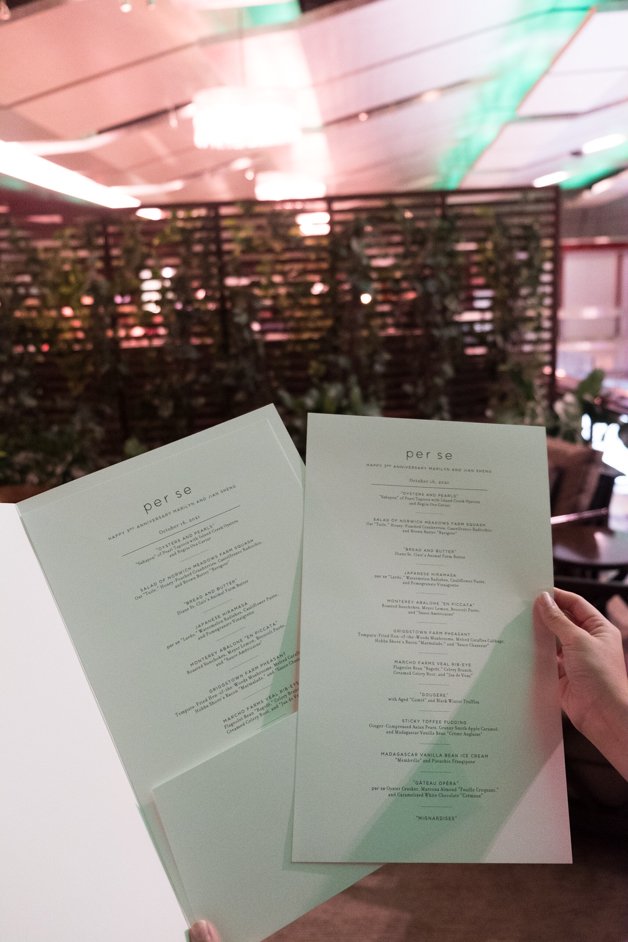 They even gave us some small treats as we mentioned that we were going on a hike the next day. This was really thoughtful of them and we really appreciated it.
Conclusion & Thoughts
This was our 2nd Michelin 3-star experience. For context, our first was at Les Amis in Singapore 2 years ago.
Ambience
Let's start off with the ambience in the restaurant. We felt that it was a little off for a restaurant of this stature. The restaurant required a proper dress code which we thought was good to set an overall mood.
Unfortunately, it was very loud and noisy on the day we visited. Even though this was no fault of per se's, it made the entire space feel less like a fine dining establishment.
Service
As for the service, we felt that it was a hit or miss depending on your server.
There were occasions where we were really impressed with the service such as remembering some of the small details we mentioned such as the special occassion and our weekend activities.
They also escorted us all the way to the bathroom if we asked for directions.

However, as our seats were right beside the holding area, our chairs were kicked multiple times when the servers tried to make their way into the holding area to get water and wine.
We strongly recommend requesting a table on the first level/ by the window prior to your visit.
Food
The food taste good but the plating was not exceptional.I was expecting a little more in terms of the dishes' plating and presentation. Only a couple of dishes left a significant impression on us.
We did not feel particularly full before the desserts. However, the quantity of the desserts was indeed impressive.
Despite its flaws, we were glad we got to experience dining at per se in New York City. For what it's worth, we will recommend per se to anyone who's visiting the city and enjoys a good fine-dining experience.
---
Looking for more?
Are you craving some incredible Japanese Omakase? It's one of our favourite cuisines and we highly recommend Miraku Omakase in Singapore!
It has one of the best and freshest Japanese seafood we've ever tasted and the service is impeccable. Read our review here to find out more!