The DBS Woman's World Mastercard has got to be one of the most misunderstood credit cards in Singapore. While it is marketed and named as a woman's credit card, did you know that it is actually available for both genders?
Also, this card is a cheat code to earn as many frequent flyer miles as fast as possible in the country! Read on to find out more.
DBS Woman's World Mastercard: Introduction
There are 2 different flavours of the DBS Woman's Card, the DBS Woman's Card and the DBS Woman's World Card. In this review, we will specifically be talking about the DBS Woman's World Card.
The main difference between the 2 is the miles earn rate and the income requirement. The DBS Woman's Card is a far inferior card to the DBS Woman's World Card and there's really no reason for anyone to be applying for it.
The DBS Woman's World Card is a rewards card targetted primarily at online spenders. Reward points earned from the card can be easily transferred into miles to be used for travel.
As so many of our purchases these days are online, I believe most people will be able to take full advantage of the card's benefits.
Earning Miles
Earn Rate
4 miles per S$1 on online transactions, up to S$2,000 per calendar month.
1.2 miles per S$1 on foreign transactions
0.4 miles per S$1 on all other transactions
On paper, the DBS Woman's World Mastercard rewards cardholders with 10X DBS points (20 miles) for every S$5 spent on online purchases. This effectively translates to 4 miles per S$1 (mpd).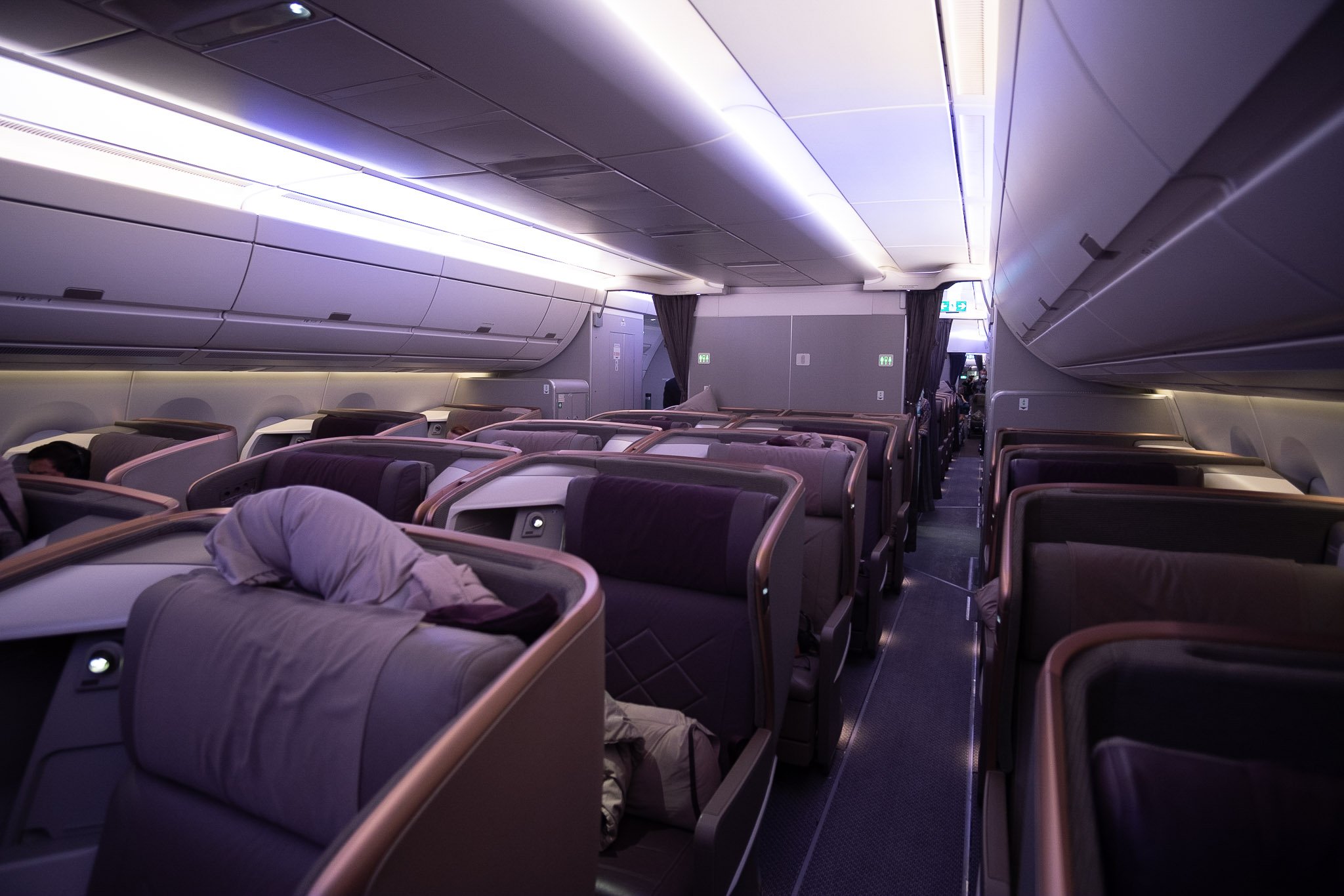 What makes the DBS Woman's World Mastercard stand out from other online-spend credit cards is that it has a much wider coverage for online purchases. Compared to the Citi Rewards Mastercard, you can use the DBS Woman's World Mastercard for travel purchases and earn 4 mpd.
Therefore, this card is my preferred choice whenever I'm paying for air tickets, hotel or Airbnb stays.
DBS Points Expiry
The major downside of the DBS Woman's World Mastercard is that it expires 1 year after earning it. This is one of the shortest validity dates we've seen in any credit cards.
5% Cashback on overseas shop & dine
From 1 October 2022 to 31 March 2023, cardholders can enjoy an extra 5% cashback on overseas shopping and dining spend. This cashback is capped at S$15 per calendar month per card which translates to S$300 of spending.
After deducting the 3.25% foreign transaction fee, this is an effective additional 1.75% cashback on top of the 1.25 mpd that you'll get for foreign transaction spend. In my opinion, this makes the DBS Woman's World Mastercard a good option to use when you're travelling abroad.
DBS Transfer Partners
| Airline / Hotel | Frequent Flyer Program | Conversion Rate |
| --- | --- | --- |
| AirAsia | Big Loyalty | 5,000 : 1,500 |
| Cathay Airways | Asia Miles | 5,000 : 10,000 |
| Singapore Airlines | Krisflyer Miles | 5,000 : 10,000 |
| Qantas Airways | Qantas Frequent Flyer | 5,000 : 10,000 |
DBS has the standard Singapore Krisflyer and Cathay Airways Asia Miles program that almost every other bank provides. In addition, it also has Qantas and AirAsia (probably shouldn't bother) as its transfer partners.
Transfer of points costs S$27.00 (w/ 8% GST) each time.
Luckily for people with multiple DBS Credit Cards, DBS Points are pooled together. This means that if you own a DBS Altitude card and a DBS Woman's World Mastercard, you can redeem points earned from both cards with a single transaction, saving you some money along the way.
In contrast, the Citibank transfer partners really stood out in this regard.
How to transfer DBS Points to Frequent Flyer Programs
DBS has a really awkward and bad reward redemption system. Firstly, you'll have to log in to the DBS Rewards portal instead of the standard DBS iBanking page. The site itself is really buggy and it crashes often. For a long time, users are not able to redeem their points through the site as it will end up with an error.
The preferred way to redeem your DBS Points is to call into DBS's customer service hotline at 1800 111 1111. Over the call, let the representative know your Frequent Flyer Program's number and the number of points you want to transfer over.
Signing Bonus
DBS isn't known to be the most generous when it comes to credit card sign-up bonuses.
Do note that these signing bonuses are only available for new-to-bank customers. DBS defines new customers as those who are not primary DBS cardholders and have not cancelled a DBS card in the past 12 months.
These are the available offers from Singsaver for 1 February 2023 to 30 June 2023.
| Deals Available | Worth | Requirements |
| --- | --- | --- |
| S$150 Cashback | S$150 | Spend S$800 within 60 days of card approval. |
Eligibility
The DBS Woman's World Mastercard is eligible for anyone earning more than S$80,000 annually. Despite what its name says, you do not need to be a lady to apply for this card. Both men and women can apply for it.
Also, do not let the S$80,000 headline number deter you from apply for the card. Anecdotedly, many people do get approved for it despite earning lower than that amount.
Fees
It costs an annual S$194.40 (w/ 8% GST) with a first year waiver to hold onto the card. However, as with most other cards within the same income band, an annual fee waiver is almost guaranteed. This is the same in my experience.
In addition, the card carries a 3.25% foreign transaction fee on top of the currency spread if you're making any purchase in a foreign currency.
My Verdict – Should you get the DBS Woman's World Mastercard?
Maybe, only if you spend enough on online spend every month. Due to the short validity duration of the points, you'll have to make sure you're spending close to the S$2,000 monthly limit to have the card be "worth" your miles transfer fees. This also means that you'll have to be more active in tracking your points expiry dates as compared to other cards.
Also, the points redemption experience leaves much to be desired. It has caused me a ton of frustrations the past few times I've tried to make a redemption. My best advice would be to just skip the online redemption process entirely and call into their customer service hotline immediately.
Otherwise, the card is a really good way to be racking up 96,000 miles in a year which is significant. The card's best features has got to be its high monthly spending limit and generous bonus spending categories.