Basic Information
The United Club is United's brand of standard business-class lounges. You can easily find them in major United airport hubs throughout the US.
Opening hours: 5:15 am to 10:00 pm daily
Access methods
United Club membership
United Club one-time pass
Premium cabin customers on United or Star Alliance flights
Star Alliance Gold Status travelling on Star Alliance flights
Ways to access the United Club lounge.
I got access to the United Club using a United Airlines one-time pass. These passes can be purchased through the United mobile app.
Location
The United Club lounge in San Diego airport is located in terminal 2 west, between gates 47 and 48.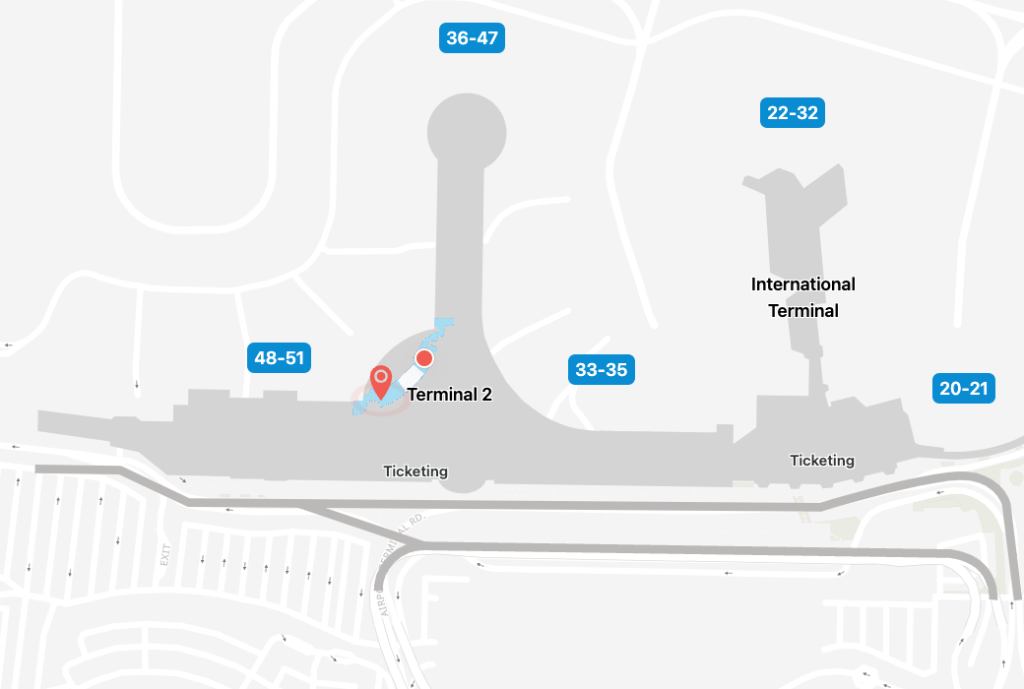 To reach the United Club lounge, you'll have to head up to the mezzanine level via the escalators. The signs are clearly visible once you're near gate 47.
Experience in the United Club
Check-in to the United Club
Checking into the United Club lounge was quick and easy. Despite having a couple of guests in front of me, I waited less than 3 minutes before it was my turn.
To get into the lounge, the staff simply checked for my boarding pass and one-time pass (via the United app).
General Environment
The lounge is split into 2 distinct sections, the inner lounge and the balcony. This is a relatively small lounge compared to other United Clubs like the one in Chicago.
Despite that, there is no lack of available seating within the lounge. I visited the lounge early Friday morning and I didn't have any issues finding an empty seat for myself.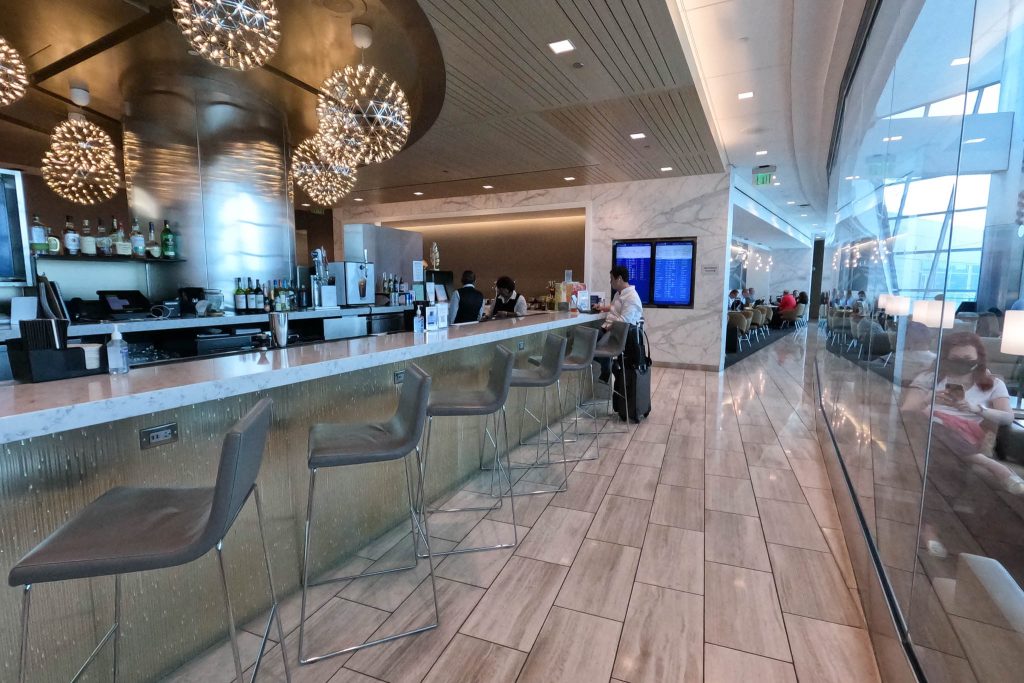 There is a central bar for guests to enjoy alcoholic beverages from the bartender. Behind the bar, you can find plenty of standard sit-down tables and the buffet food area.
The balcony and inner area are separated by a giant floor-to-ceiling window. This is a great design which makes both areas equally bright during the day. Guests can also have an equally clear view of the airport runway from both areas.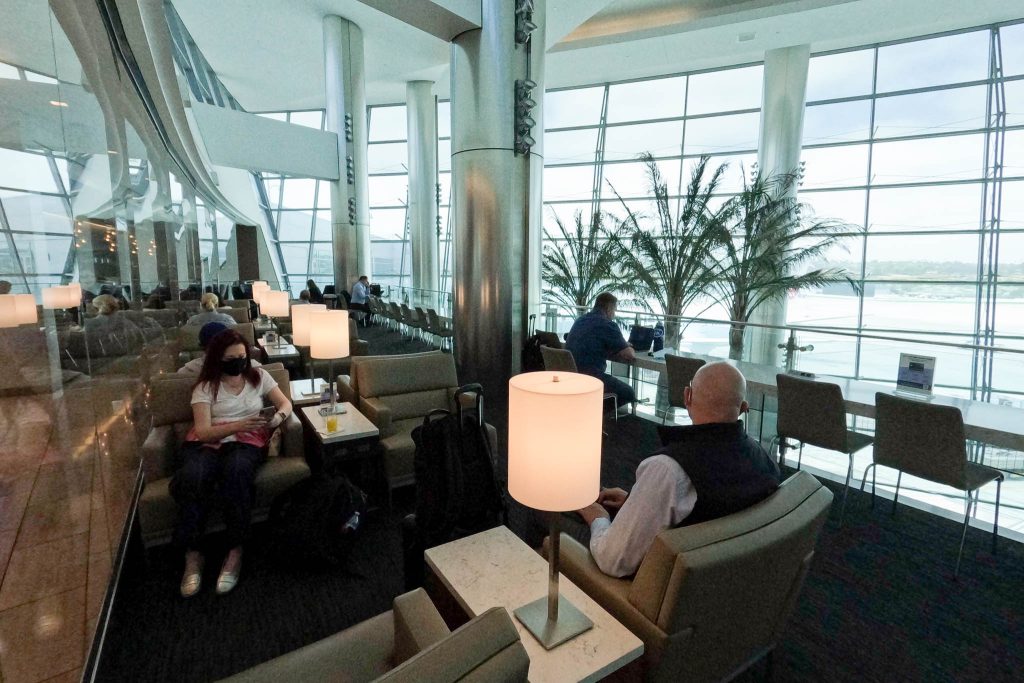 From the balcony, there are more lounge chairs available and tables directly facing the airport runway.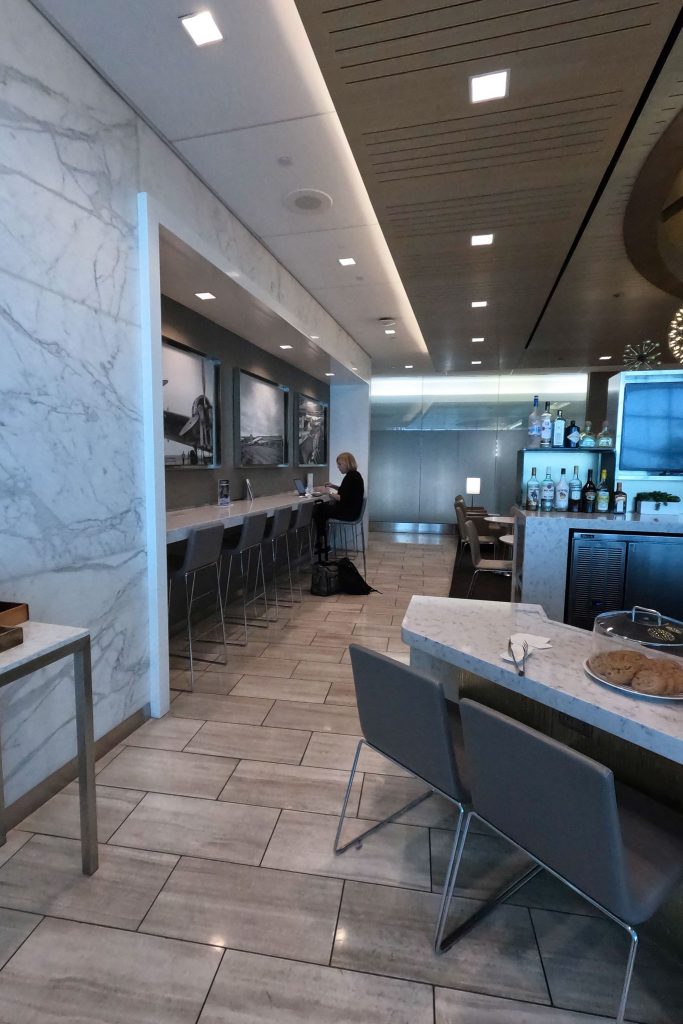 Food and Drinks
United Club typically only offers "light bites" rather than more premium food offerings. The better food options are reserved for the more exclusive United Polaris Lounge.
Despite that disclaimer, the definition of "light bites" differs greatly across United Club lounges. In the United Club Chicago O'Hare Airport, the food offering was minimal.
At United Club San Diego however, I find that the food and beverages are one of the better offerings I've experienced in United Clubs.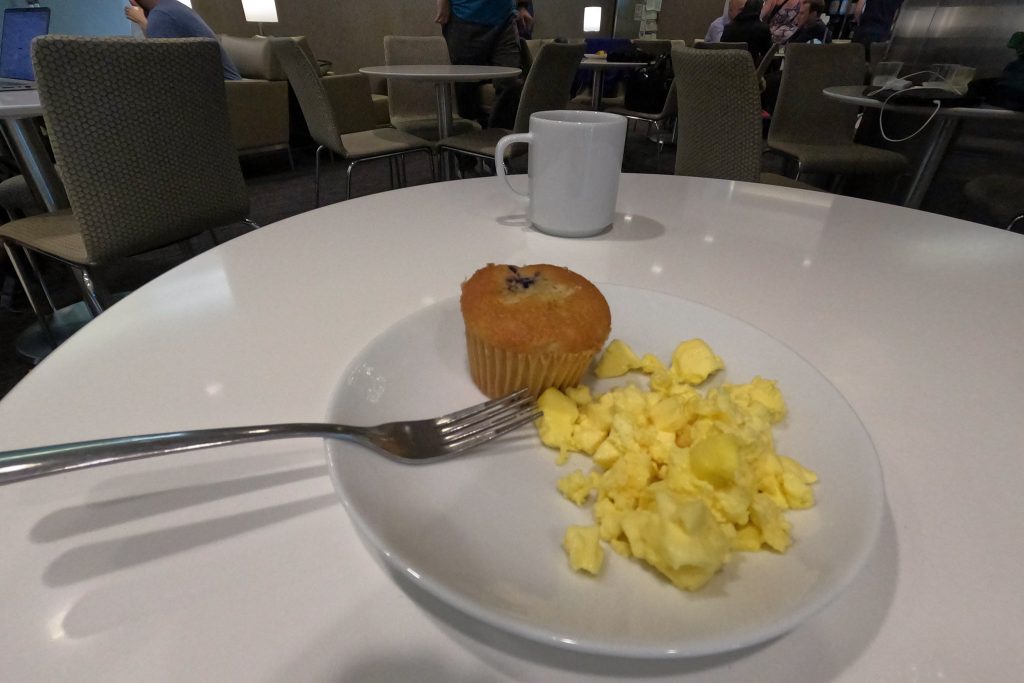 Conclusion
United Club San Diego is one of the better United Club lounges I've visited in the continental United States. It is a lot more modern and clean as compared to many others which are old and in urgent need of a revamp.
The food offered is also much better compared to other United Clubs, although it is nowhere close to my favourites like the ANA Lounge in Tokyo Narita Airport.
If you have a complimentary United Lounge Pass or are flying in United Premium cabins, then this is a good option to rest in before your flight. Otherwise, I would not recommend purchasing a United one-time pass just to access this United Club or any United Clubs in general.