Chicago's O'hare International Airport is one of the busiest airport hubs in the country. It mainly serves passengers travelling to cities in the US midwest. O'hare is a major United Airlines hub. If you fly with United frequently, you'll no doubt have transited in the airport before.
During my recent trip from the US to Asia, I had a short 1-hour transit at the airport. I wanted to take advantage of my Star Alliance Gold status, courtesy of my Singapore Airlines Krisflyer Gold Elite status. I also wanted to grab a quick bite before my 13-hour-long flight across the pacific.
There are 3 United Club lounges scattered across the airport in different concourses. In this blog post, I will be sharing my experience and review of the United Club Lounge in Concourse F specifically.
Basic Information
The United Club is United's brand of standard business-class lounges. You can easily find them in major United airport hubs throughout the US.
Opening hours: 5 am to 9 pm daily
Main access methods:
United Club membership
United Club one-time pass
Premium cabin customers on United or Star Alliance flights
Star Alliance Gold Status travelling on Star Alliance flights
I got access to the United Club based on my Star Alliance Gold Status and I was flying on an outgoing United flight.
Location
In this blog post, we are specifically talking about the United Club at Chicago O'Hare Airport's Concourse F.
The entrance to the lounge is located across from gate F9. It is inconspicuous and easy to miss if you're not consciously looking for it.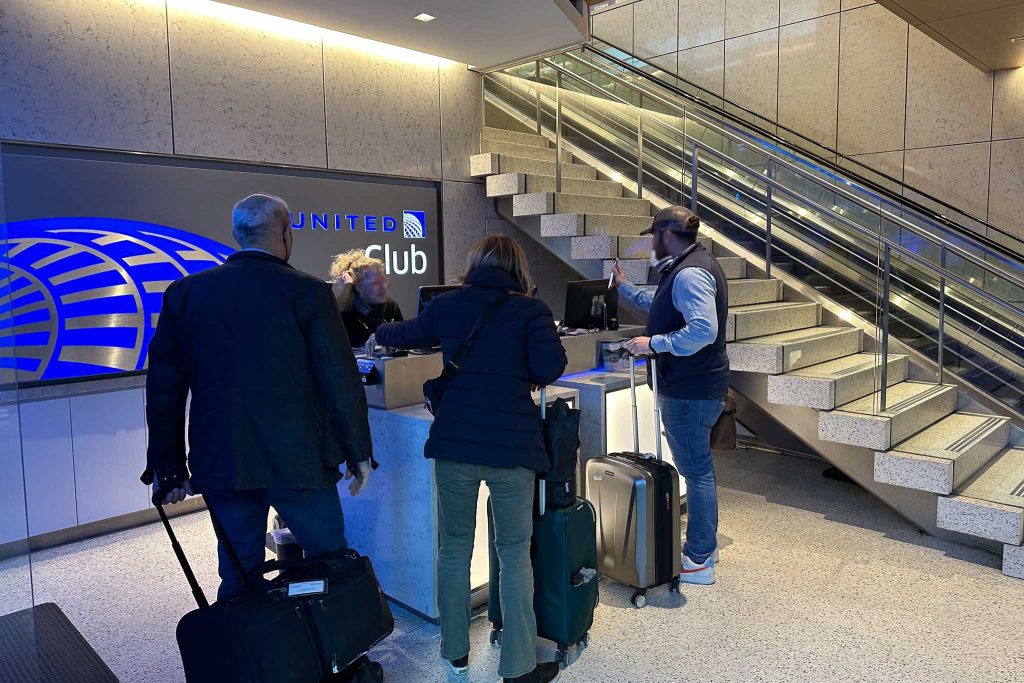 Environment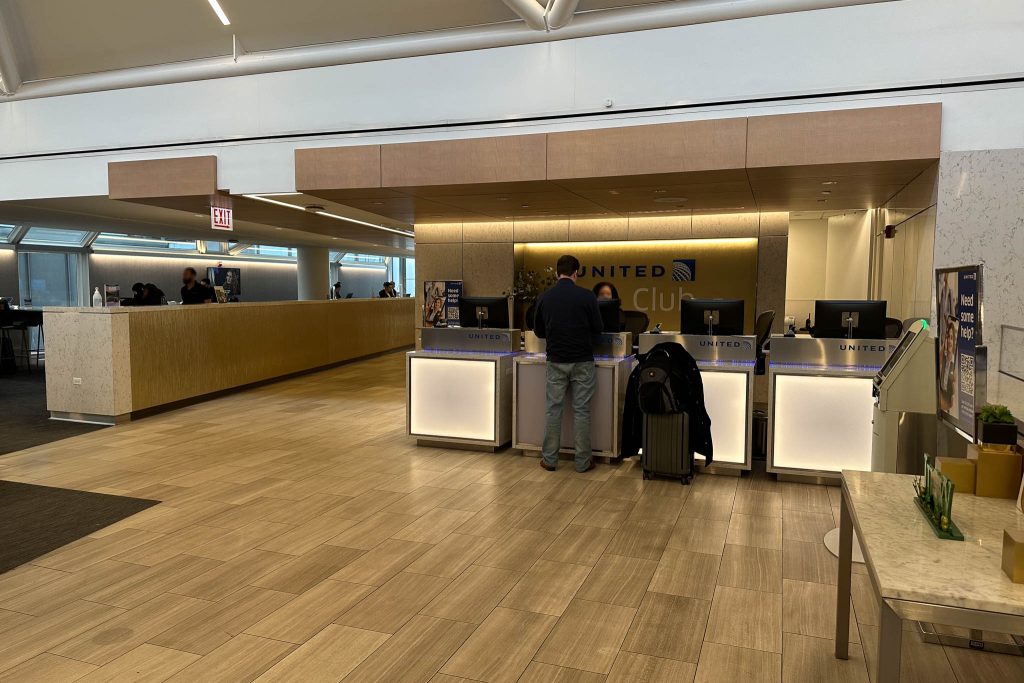 This is one of the most modern and cleanest United Club Lounge I've ever visited. From my past experiences at the branch in Newark, United Clubs are typically very old looking, crowded and dirty.
Similar to many modern lounges, there are different types of seating available for guests. However, unlike Asian lounges like the ANA Lounge in Haneda Airport, the high table seats seem more popular than the lounge chairs.
It is very common to see guests working on their laptops or taking calls in the lounge.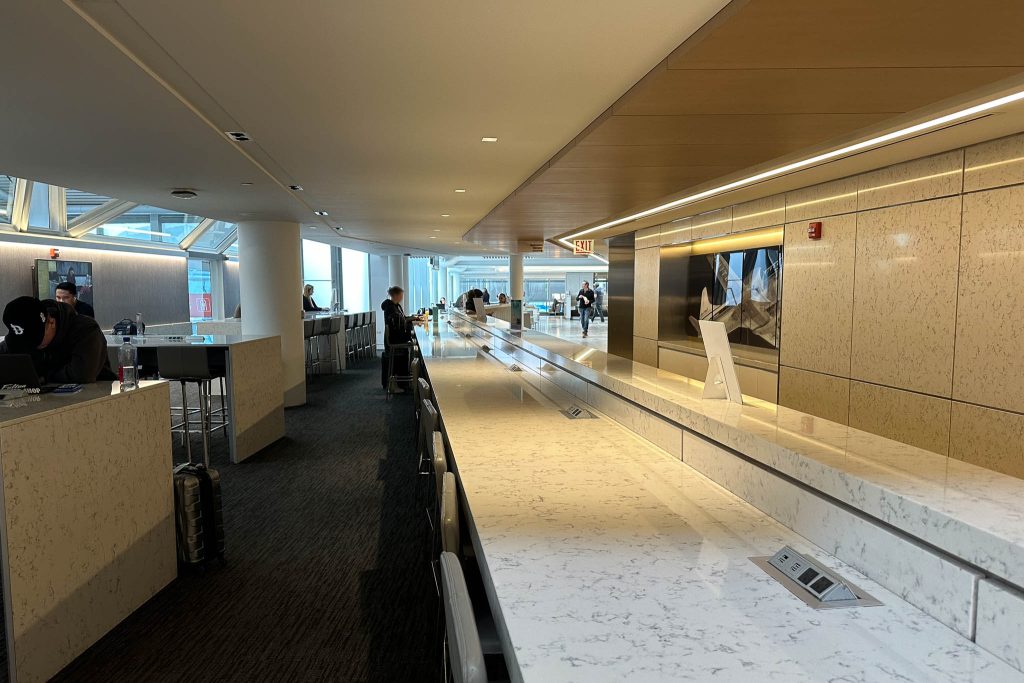 I visited the lounge at 11 am on a Friday morning and I had no trouble finding an empty seat.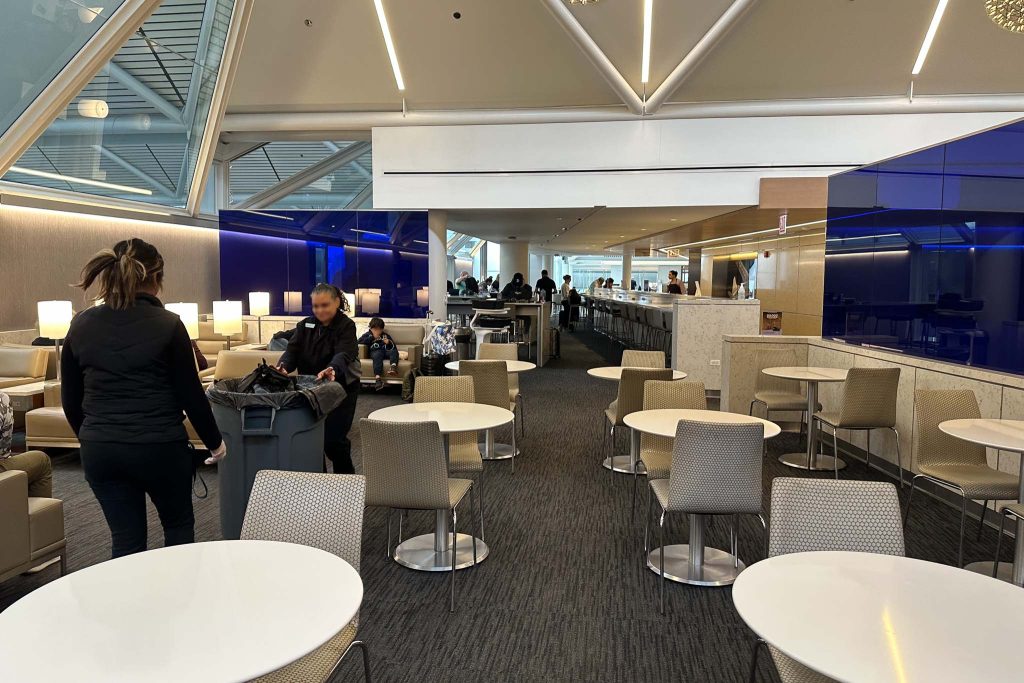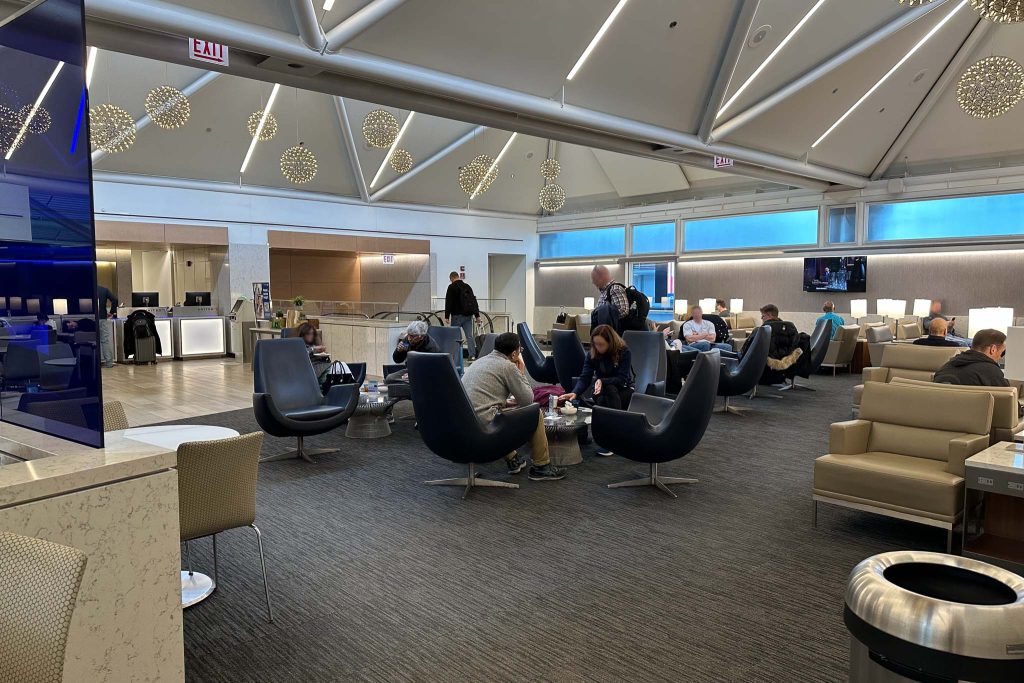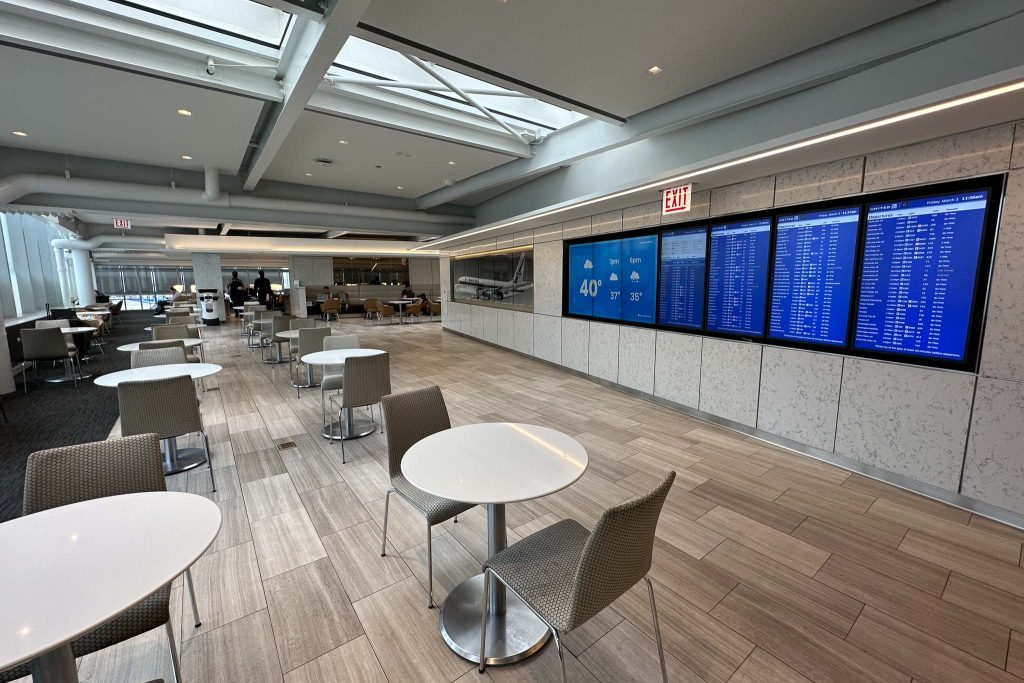 There's even a bar counter for guests to order their beverages directly from the bartenders.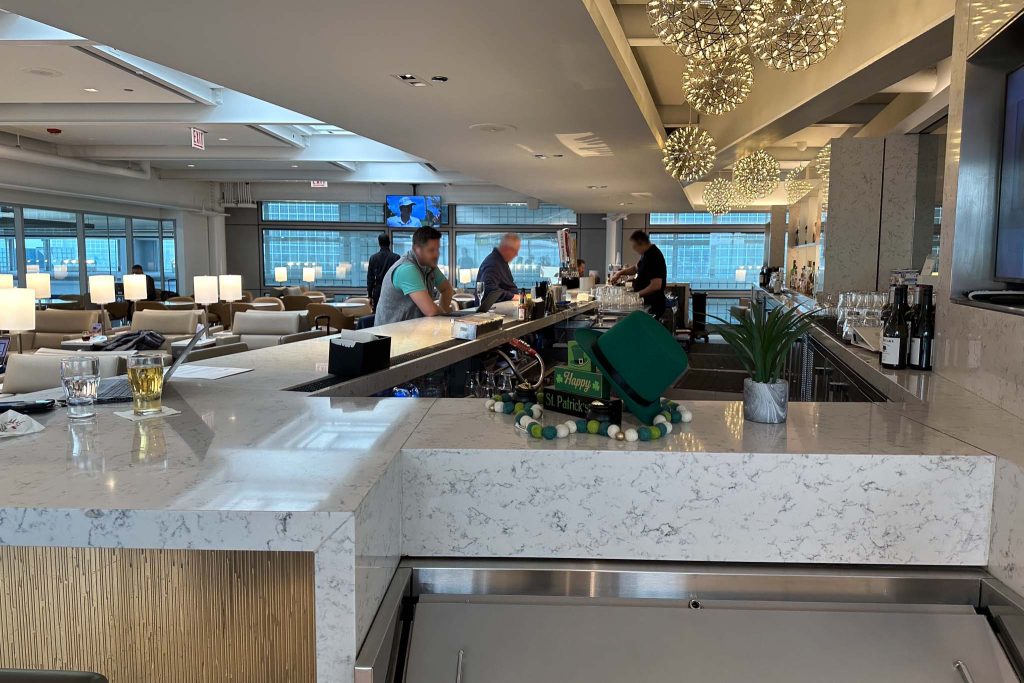 Food and Drinks
Food hasn't been United Clubs' strong suit and the branch here is no different.
There were only a couple of options available and they are rightfully described as "light bites" on United's site. I will not be counting on the lounge's offering to satisfy any full meals.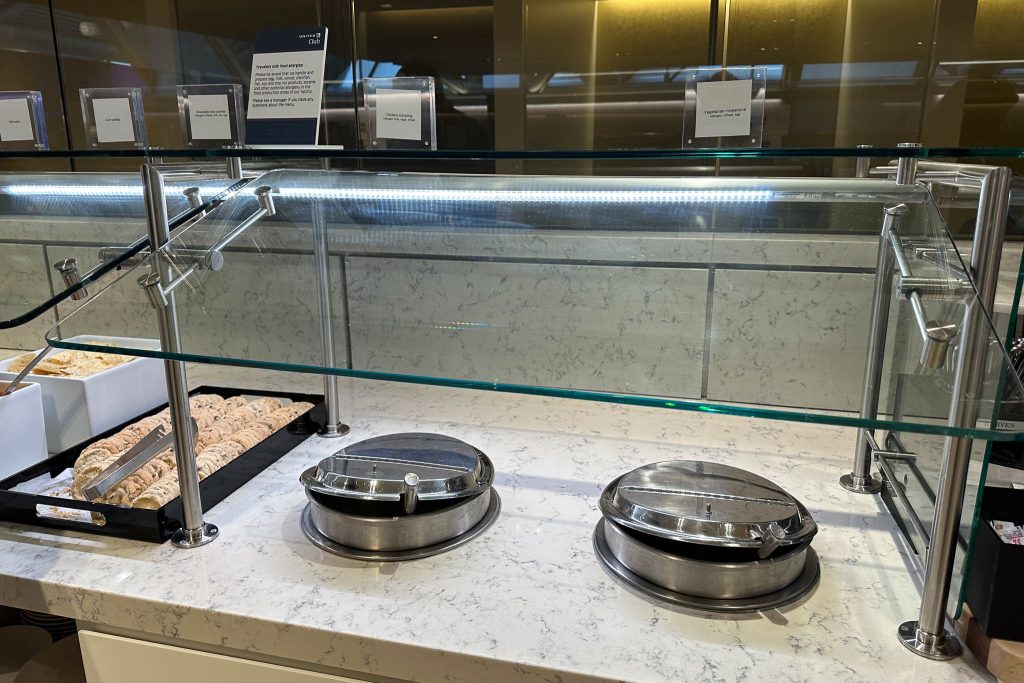 Apart from tortilla chips and cookies, they are also fresh fruits and potato chip bags.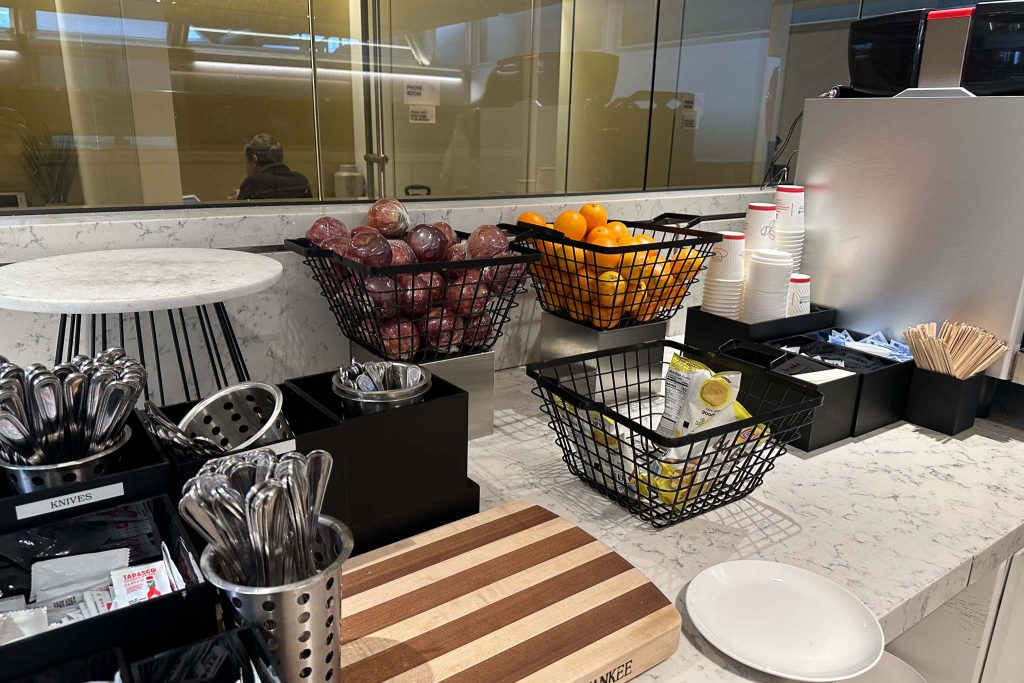 There is no lack of beverage options in the United Club. Apart from the bar counter for alcoholic options, there are also the drip coffee station, coffee machine and soft drink dispenser.
Amenities
I haven't noticed many notable facilities in the United Club lounge like massage chairs or even shower rooms.
However, there are phone rooms located in a far corner of the facility. This is useful for guests who need to take quick calls before or between their flights.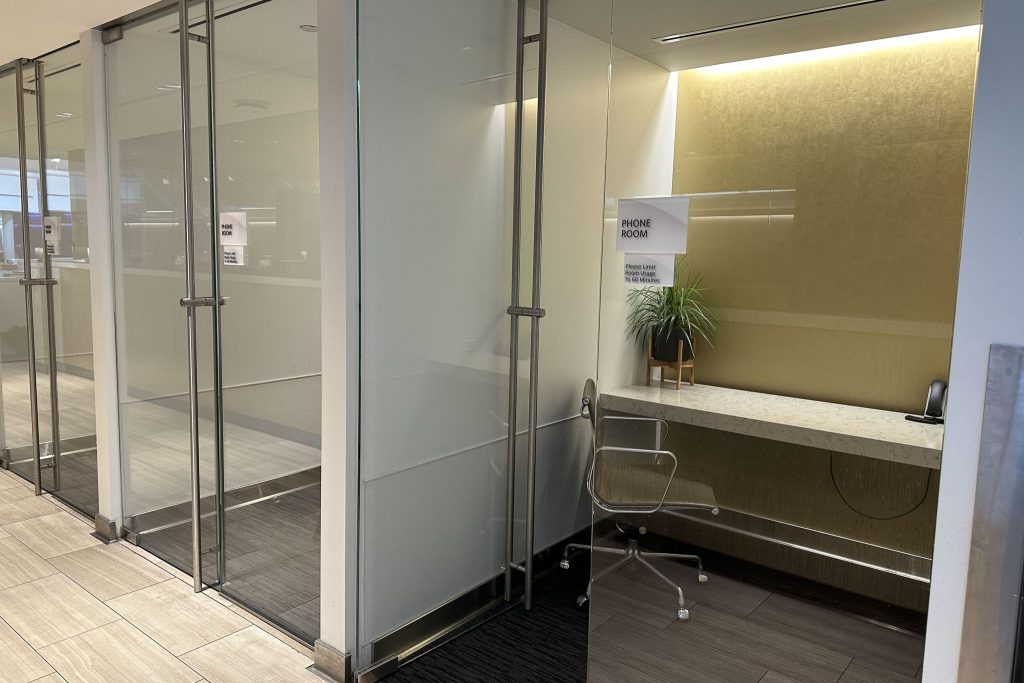 Conclusion
The Chicago branch at Concourse F is the best United Club Lounge I've ever visited. Despite the lacklustre food options, the modern environment more than made up for it.
I'd imagine this lounge was specifically designed for busy executives jumping between domestic flights in the country rather than for luxury international travel. The more luxurious United Polaris Lounges fills that segment of customers.
In my opinion, this design is a step in the right direction as far as United Clubs are concerned. I hope that more United Clubs throughout the country get a revamp and as many of them are really old and in urgent need of an upgrade.