Japan is a common stopover point between Singapore and North America. On a previous trip, I stopped over at Tokyo's Narita Airport and got to visit the ANA Lounge there. The lounge visit was one of the best experiences I've ever had in an airport lounge.
For my most recent trip, however, the flight transits in Haneda Tokyo instead.
Like Narita, Haneda Airport also has an ANA Lounge. Their main differences lie in the access criteria. The ANA Lounge in Narita Airport allows for Priority Pass members to enter whereas the lounge in Haneda does not.
Lucky for me, I attained the Star Alliance Elite Gold status courtesy of my Singapore Airlines Krisflyer membership last year. This gives me access to the ANA Lounge during my long layover from the US to Singapore.
This blog post will be a review of my experience in the ANA Lounge at Tokyo's Haneda Airport Terminal 3.
Basic Information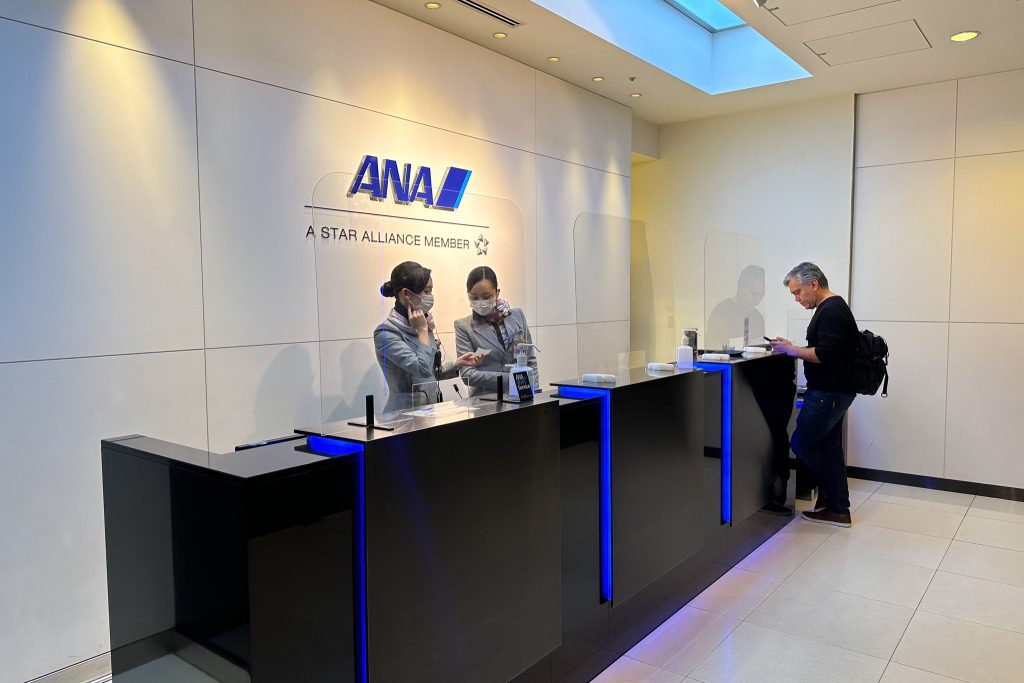 Opening Hours: 5 AM to the departure of the final ANA flight of the day
Access:
Star Alliance Gold Members on a Star Alliance flight
ANA Premium Economy, Business Class Ticket
ANA Diamond, Platinum Members
Star Alliance Airlines' Business Class Ticket
ANA Million Miler Program Lounge Access Card holders
Location
The ANA Lounge is located in Terminal 3 of Tokyo's Haneda International Airport. It is located near Gate 110.
Once you're at Gate 110, you will be able to clearly see the signs that lead you to the lounge's entrance.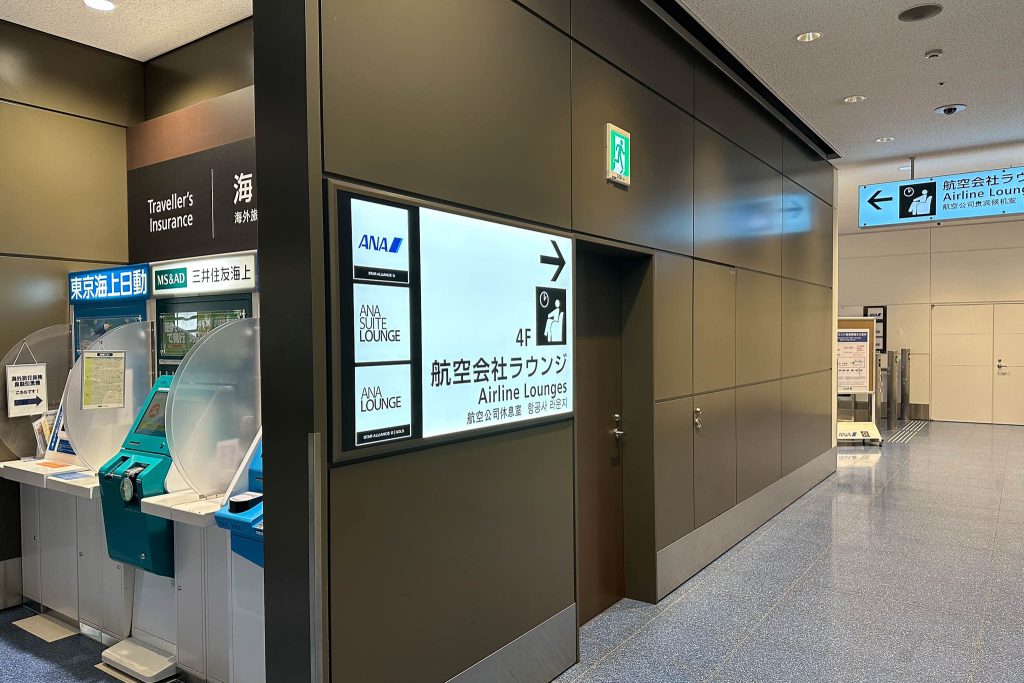 The ANA Lounge is colocated with the ANA Suite Lounge. Do not mix them up as the ANA Suite Lounge is meant for ANA First Class ticket holders only.
Environment
The ANA Lounge in Haneda Terminal is huge. Even though I visited during peak hour at 5 pm and there were many people in the lounge, there were still plenty of seats available.
I always love a lounge with plane-spotting views, and the ANA Lounge has no shortage of it. The entire side of the lounge features a wide glass window that faces some of the nearer gates.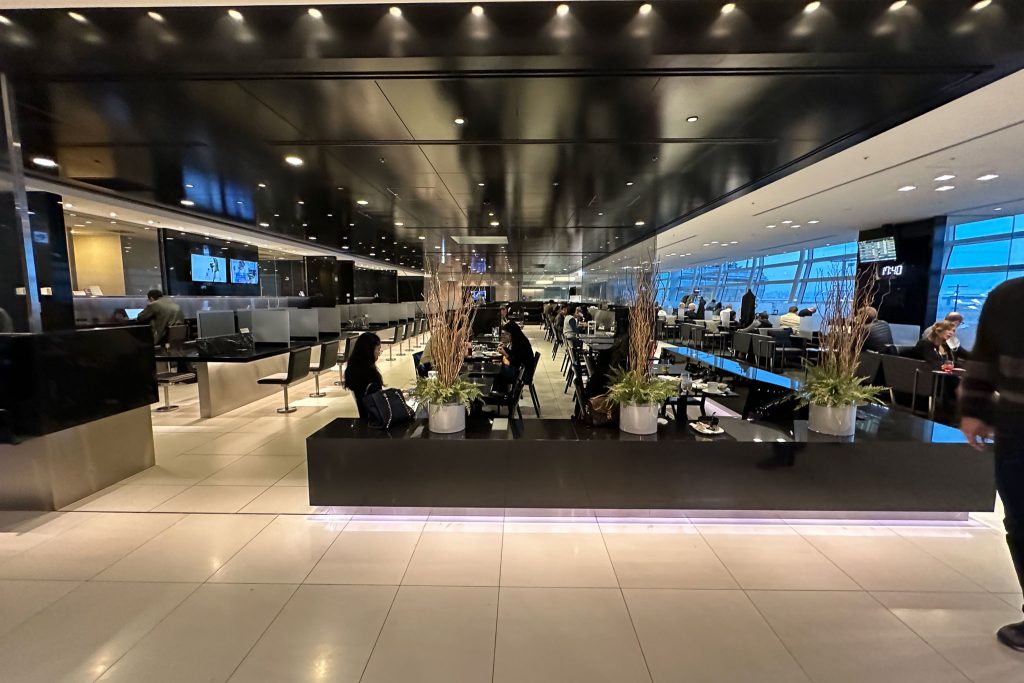 Many different types of seats are available, from lounge and bar seats to single counter seats.
The normal seats and lounge chairs are generally more popular with guests. Even though the lounge was busy when I visited, most of the bar seats remained empty.
Food and Drinks
My previous visit to the ANA Lounge at Narita Airport left me impressed by the quality of the food offered. During my flight to Haneda, this was the very thing I was looking most forward to.
There are 2 food bar areas, one on each side of the lounge. This is a similar design to the Asiana Business Lounge at Incheon Airport and I approve of it. As a big lounge, this ensures that guests do not have to walk very far
The buffet area contains light Japanese snacks such as onigiris and Inaris. There is also a self-service rice station with Japanese curry available.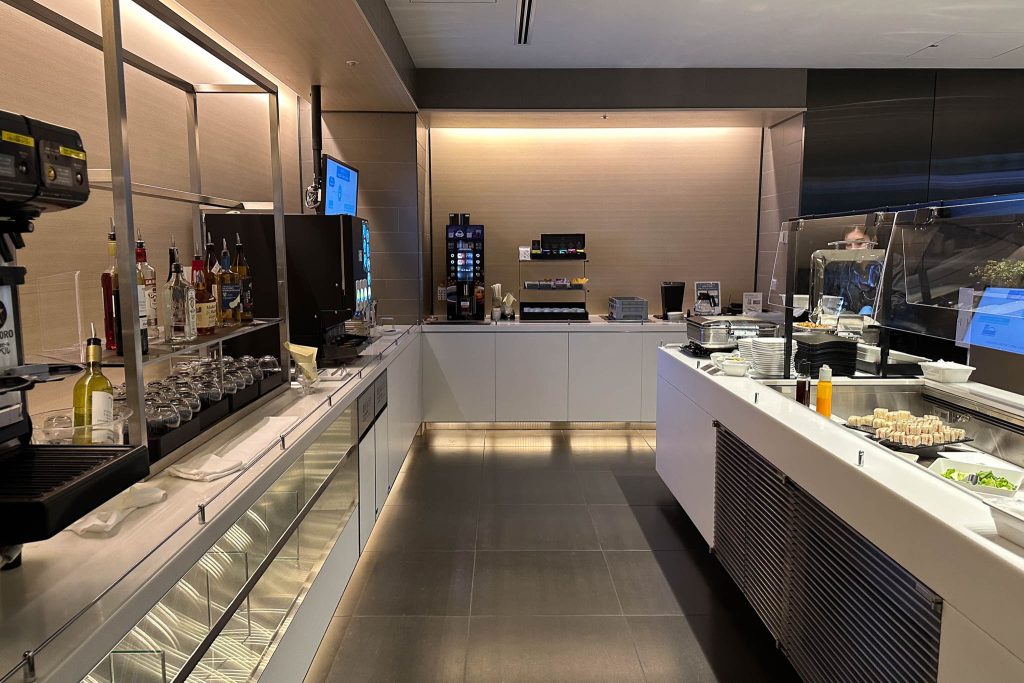 The best part about ANA Lounges is their menu options. Guests can choose from a list of dishes on the menu and they will be cooked fresh on the spot! I remembered having really good quality ramen and curry rice in the lounge at Narita Airport.
If you have to choose one, I'd recommend getting the Ramen Noodles with Pork Broth. The best part of this is that the servings are unlimited. You can select as many dishes as you want from the menu as long as you can finish them.
Amenities
Shower Room
The ANA Lounge offers shower room facilities. Coming in from a long flight, I thought to get a showering room queue number as the first thing I did when I entered the lounge.
To receive, a queue number, guests have to key in their phone numbers into the automated machines located near the entrance of the lounge. It's almost impossible to miss it.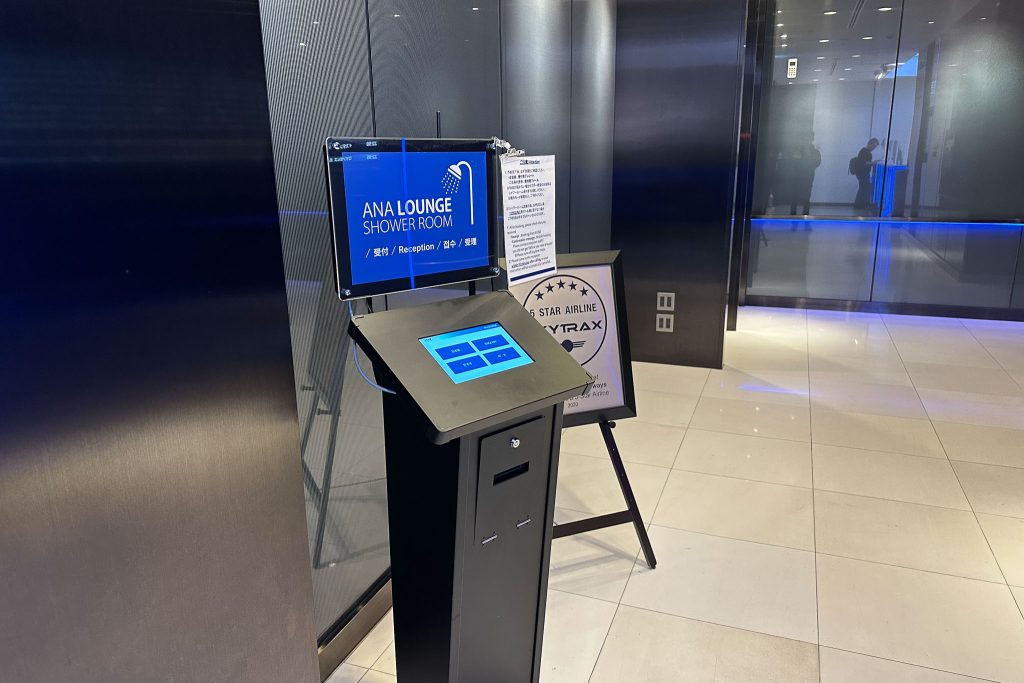 Unfortunately, during my almost 2 hour-long visit to the lounge, my number was never called. I only received an SMS telling me that a shower room is available more than 24 hours later.
Therefore, I did not get to check out the shower room during my visit.
Work Area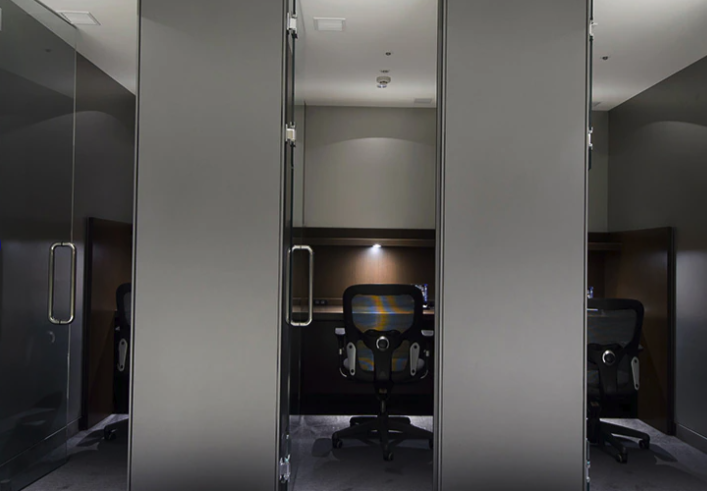 According to the lounge's official site, there is supposedly a private work area within the lounge. However, during my visit, I could not find it.
Conclusion
ANA Lounges have never failed to impress me, and the one in Haneda Airport has definitely lived up to its reputation. The amazing food selection and quality, together with a large amount of space and amenities make the ANA Lounge at Haneda Airport one of the best lounges I've visited.
The main disappointment for me would be the shower room situation, although I would attribute to an unfortunate technical error more than anything else.
Haneda Airport has a severe lack of lounge options for priority pass members. As of the time of writing, there are currently no lounges in the airport that allows complimentary entry to members. This is definitely good for guests with other means of entering the lounge as it helps with crowd control.
It's unlikely I'll still have my Star Alliance Gold status for the next year, so I'll count my blessings as the benefits last!