This is our full review of the UOB Preferred Platinum Credit Card.
The UOB Preferred Platinum Card doesn't get as much attention as the other travel cards in the market. This is likely because of the lack of marketing the bank has put around it.
I mean, the bank probably knows how powerful the card is, and thought the card probably sells itself by virtue of its benefits.
This is probably the most underrated credit card out there, and we would highly recommend signing up for it if you're thinking of earning a lot of credit card miles easily for your next free flight.
⚠️ Sign up for the UOB Preferred Platinum Credit Card here!
Earning Miles
Earn Rate
4 mpd on all contactless spend, up to S$1,110 per month
4 mpd on all online shopping and entertainment, up to S$1,110 per month
0.4 mpd on all other spend
You'll earn UNI$ when you spend with the UOB Preferred Platinum Card.
4 mpd on All Mobile Contactless Spend
You'll earn up to UNI$ 10 per S$5 spent on the card. This effectively translates to 4 mpd when transferred to UOB's transfer partners.
With the wide availability of contactless payment terminals, almost every merchant that accepts credit cards in Singapore these days will accept contactless payment. This alone makes it the best card to use when paying for any physical purchases.
There are some spending that are excluded from earning this bonus, such as charity donations, tax payments and utility bill payments. These are pretty standard and most credit cards have these exclusions anyway.
Do note that you'll have the payment has to be done through a mobile device and not by tapping the physical card to be eligible for this bonus. Given that almost everyone has a device that supports contactless payments, this shouldn't be a problem for many.
Supported Mobile Payments
Apple Pay
Fitbit Pay
Google Pay
Samsung Pay
This bonus category also applies to overseas spending too. You can use your card overseas and you'll continue to earn the bonus miles if you're paying with the correct payment method. However, do take note of the additional foreign transaction fee of 3.25% that will apply to your purchase.
4 mpd on Online Transactions
To sweeten the deal, you'll also earn UNI$ 10 per S$5 spent on the card in all online transactions, be it local or overseas. This makes the UOB Preferred Platinum Card incredibly far-reaching in terms of its bonus categories.
This is also much better than the Citi Rewards Card as it includes the travel categories. Therefore, you can also use your UOB Preferred Platinum Card to book hotel or flight reservations which the Citi Rewards Card cannot.
Do note that the monthly limit of S$1,110 is shared across all 4 mpd categories. This means that you can only spend up to S$1,110 on both online transactions and mobile contactless payments if you want to get 4 mpd on all those spending.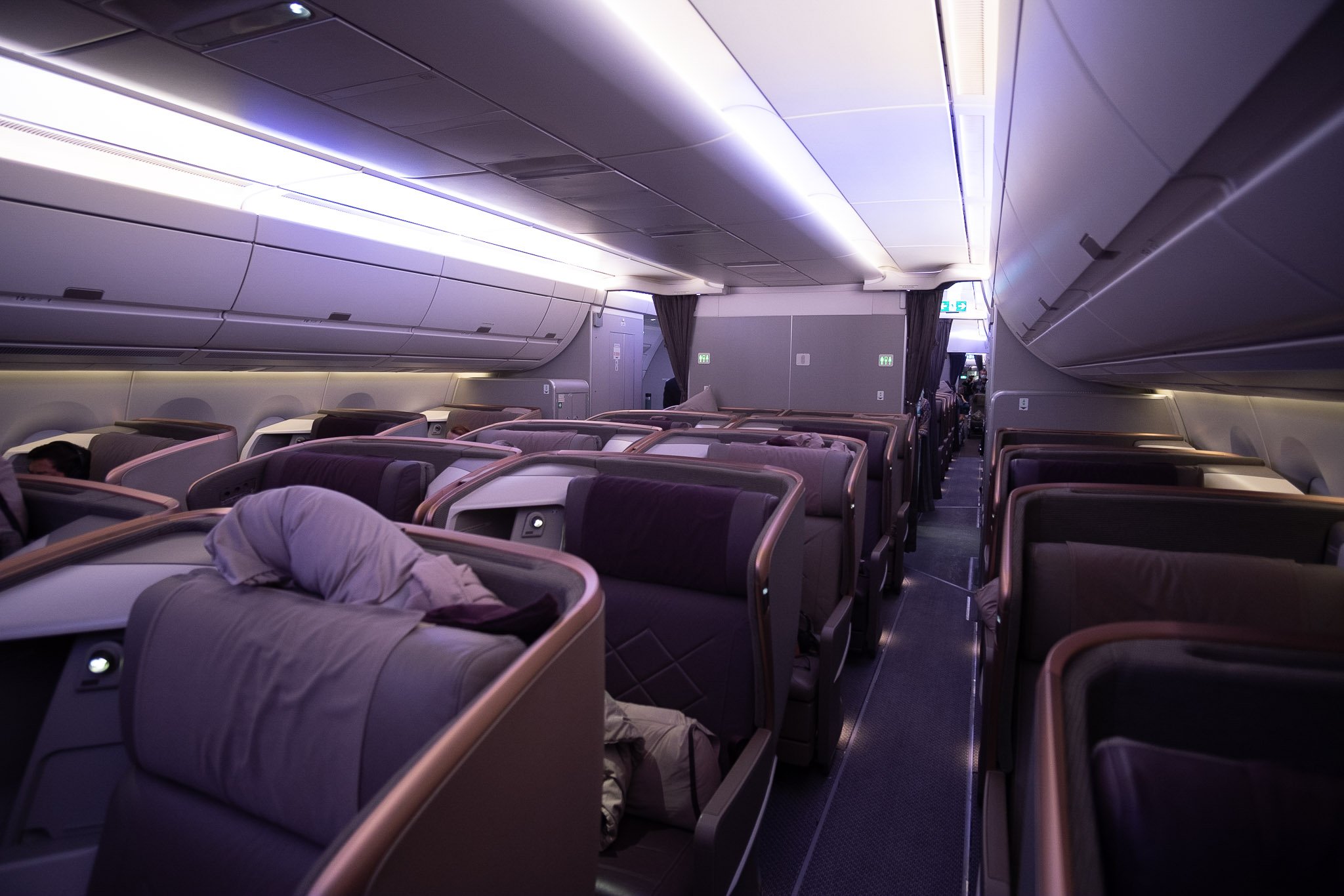 Transfer Partners of the UOB Preferred Platinum Card
| Transfer Partner | Transfer Ratio (UNI$ : Partner Miles) |
| --- | --- |
| Singapore Airlines KrisFlyer | 5,000 : 10,000 |
| Cathay Pacific Asia Miles | 5,000 : 10,000 |
| AirAsia | 2,500 : 4,500 |
The UOB Preferred Platinum Card does not boast the most transfer partners compared to its competition. It only has the standard KrisFlyer and Asia Miles programs that most other credit card has.
It also supports the AirAsia Frequent Flyer Program (FFP), but the value you can get is abysmal at best, so I'd recommend ignoring it.
It costs S$25 to transfer your UNI$ to your preferred airline's program each time. This is regardless of the number of miles you want to transfer. Therefore, I'd recommend accumulating more miles before transferring them in one go to avoid these pesky transfer fees.
Expiry of UNI$
UNI$ earned from the UOB Preferred Platinum Card will expire 2 years after the end of the quarter from which they were earned. This is quite a mouthful, so let's break it down with a simple example.
| Miles Credited | Quarter | Expiry Date |
| --- | --- | --- |
| 31 March 2023 | Q1 2023 | 31 March 2025 |
| 1st August 2023 | Q3 2023 | 30 September 2025 |
UOB$ Programme
The UOB Preferred Platinum Card participates in the UOB$ Programme. For select merchants, stead of earning UNI$, you'll earn UOB$ instead. I know, it's confusing.
The UOB$ is meant to be an instant cashback program, allowing you to instantly cash out any rebates that you might get from the purchase.
For this group of merchants, using your UOB Preferred Platinum Card will get you anywhere between 1% to 20% back.
On paper, it sounds really good. However, if your goal is to earn a ton of miles, then you should try to avoid the UOB$ merchants as much as possible. A 1% cashback is definitely not better than earning 4 mpd. Most merchants are also not anywhere close to the advertised 20% back rate.
These are just some of the more common merchants that are part of the UOB$ programme. For a full list of the participating merchants, check it out here.
Giant
Cold Storage
Guardian
BreadTalk
Bee Cheng Hiang
Aburi-En
Sign Up Offer
| Offer Available | Criteria |
| --- | --- |
| S$350 Cash Credit | First 200 new-to-UOB credit card customers who spend min. S$1,000 per month for 2 consecutive months. |
Promotion valid from 1st August 2023 until 31 August 2023
UOB typically does not have a great sign-up bonus. The UOB Preferred Platinum Card is no exception. Their usual new-to-bank language and limited allocations mean that more often than not you'll not be able to get anything out of signing up for a UOB card.
To qualify for the sign-up bonus, you must not be an existing UOB principal cardholder, and must not have cancelled any UOB cards 6 months before the card approval date.
Eligibility
| | |
| --- | --- |
| Singapore Citizens and Permanent Residents | Annual income of S$30,000 |
| Foreigners | Annual income of S$40,000 or Fixed deposit collateral of S$10,000 |
The eligibility is fairly standard and falls right within the general consumer category.
Fees
| Fee Type | Amount |
| --- | --- |
| Annual Fee | S$194.40 yearly, waived first year |
| Supplementary Card | First card is free for the first year, S$96.30 annually for subsequent cards |
| Miles Redemption Fee | S$25 per transfer |
The annual fee is waived for the first year by default and is typically waivable for subsequent years.
Note that UOB has a sneaky way of charging annual fees for their credit cards. Instead of directly debiting the annual fee as a charge, they will silently deduct a set amount of UNI$ from your account balances if you have enough UNI$. The onus is on you to check your balances whenever they are deducted.
You've got to call the UOB hotline to request a waiver and only once that's approved will your deducted UNI$ be reinstated.
My Verdict – Should you get the UOB Preferred Platinum Card?
Definitely. The UOB Preferred Platinum Card is a must-have credit card if you're serious about travel hacking in Singapore.
Despite the lack of benefits, this card is a beast when it comes to earning a ton of frequent flyer miles for your next free flight. That's all there is to this card. It's not trying to do anything else, other than to earn you miles.
The only close alternative to it would be the HSBC Revolution Card. However, for that, it has a white-listed approach to its bonus categories spending instead of UOB's black-listed approach. Because of this, it's much easier to earn miles with the UOB Platinum Preferred Card.
Subscribe to us on Telegram

Join JS and Marilyn on Telegram to receive insider travel hacking tips and exclusive deals. Subscribe to unlock a world of wanderlust.