HSBC just announced their latest travel credit card offering, the HSBC TravelOne (T1) Credit Card.
This is probably one of the most exciting credit card launches in Singapore in recent years. There haven't been many revolutions or improvements, even with the recent lacklustre launch of the DBS Vantage Card.
As such, when HSBC suddenly released their much-awaited travel card, many travellers (including us!) in Singapore were really excited about it.
This post is my first impression of the HSBC TravelOne Credit Card.
Features of HSBC TravelOne Credit Card
1.2 miles per dollar local, 2.4 miles per dollar foreign currency earn rate
4 free lounge access per year
Instant points transfers
12 transfer partners (more than 20 by the end of 2023)
Sign up bonus
Sign up bonus
20,000 miles
From 11 May 2023 until 31 August 2023, you can earn a signup bonus of 20,000 miles after spending S$800 within 30 days of card approval, pay the annual fee of S$194.40 and provide marketing consent when you apply.
This bonus applies to both new-to-bank customers and existing customers! In my opinion, this is a great deal as far as credit card sign-up bonuses go.
On top of that, if you apply through our sign-up link before 31 May 2023, you'll get an additional S$30!
Miles Earn Rates
Earn Rate
1.2 miles per dollar on local spend
2.4 miles per dollar on foreign currency spend
The HSBC TravelOne Card has a fairly standard travel credit card earning rate. It is comparable to other general spend cards in the market such as the DBS Altitude Card and the Citi Premiermiles Card.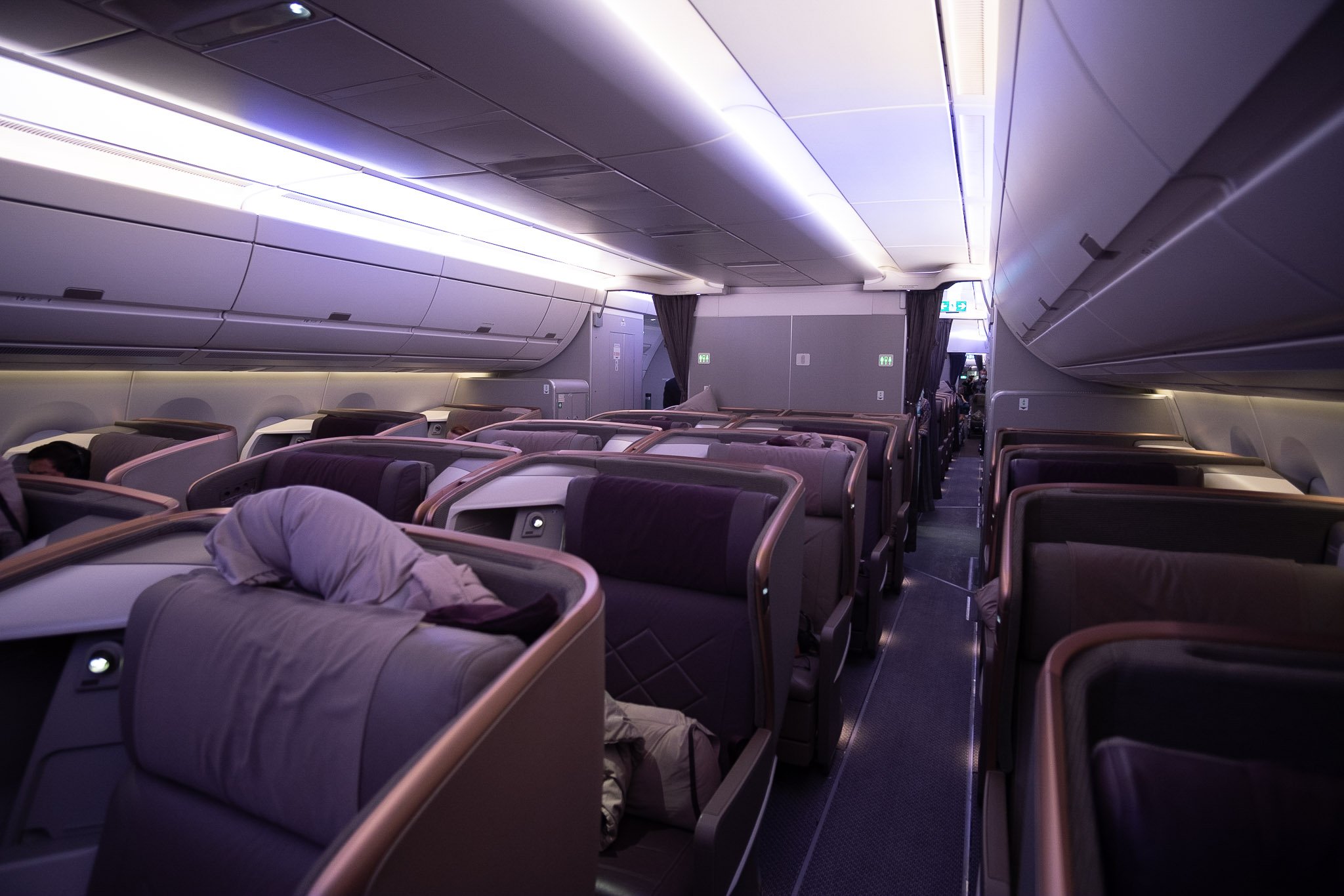 Free Lounge Access
Airport Lounge Access
4 complimentary lounge access a year via DragonPass
As a travel credit card, the HSBC TravelOne Credit Card provides complimentary lounge access via the DragonPass lounge membership (also known as the Mastercard Travel Pass).
The 4 yearly complimentary limit is much better than many of its counterparts. However, this limit only applies to the primary cardholder. Supplementary cardholders and guests have to purchase their lounge access through the mobile app.
The membership provided is DragonPass instead of the typical Priority Pass provided by other cards. The downside of this is that there are fewer lounges in the network.
In Singapore's Changi Airport, you can access almost every lounge that Priority Pass members have access to. In addition, you can also access the Plaza Premium Lounge in Terminal 1 which is one of our favourite lounges in the terminal.
Instant Points Transfers
Perhaps the biggest selling point of the HSBC TravelOne Card is its ability to instantly transfer points to its various transfer partners. HSBC promises that points transfers will go through instantly or latest within 1 business day.
This can come in very useful whenever people are booking high in demand seats. Although I don't think by itself, this perk is applicable to people most of the time.
Huge Range of Transfer Partners
Transfer Partners
Air France / KLM
AirAsia
British Airways
Cathay Pacific
Etihad Airways
EVA Air
Qantas
Singapore Airlines
Vietnam Airlines
Accor Hotels
IHG
Marriott Bonvoy
Another big selling point of the HSBC TravelOne Credit Card is its huge number of transfer partners.
There is a lot of value in having a lot of travel transfer partners to choose from. The value of each mile in different loyalty programs varies widely. Different loyalty programs have different award availabilities, and sometimes you can get only book certain redemptions on one program and not on another.
For travellers who prefer luxury hotels to business class flights, the HSBC TravelOne also provides 3 hotel partners which is unheard of in Singapore.
From the initial list of partners, there aren't any that stand out in particular in terms of great value. Hotel redemptions are also usually of lower value than flight redemptions. However, we remain hopeful while the list of partners expands as promised by HSBC.
Requirements
The HSBC TravelOne credit card has a typical "entry-level" credit card requirement.
For Singaporeans, a minimum of S$30,000 annual income. For foreigners or permanent residents, a minimum of S$40,000 annual income.
Our Thoughts
The HSBC TravelOne Credit Card is certainly an interesting new addition to the travel hacking space in Singapore. Its headline features are very intriguing and the benefits can really only be verified after using the card for a while.
However, I wouldn't be using the card, in general, to earn miles as it doesn't have the highest earning rates. For that, I'll be using my trusty HSBC Revolution Card or the Citi Rewards Card.
Overall, I think that this is a good sign for what's to come from both HSBC and the other banks!