The city of Seville, located in Southern Spain, is one of the most beautiful cities in Europe. Home to Moorish architecture and amazing Andalucian cuisine, I was excited to be back visiting the city again after a couple of days visiting other cities in the region.
For my second time back in the city, I decided to look for a hotel as compared to shared hostels or Airbnb as I needed to spend the week in the city working remotely and hotels are typically more conducive for that purpose.
Ibis Styles Seville: Booking
I initially noticed the Ibis Styles Seville property when searching for accommodation through Agoda for my week in Seville. As I scrolled through the results, I saw the Ibis Styles which had really high reviews and seemed relatively affordable.
I then decided to check on Accor's page directly as it's typically cheaper to book direct for chain hotel properties.
Eventually, I paid an average of €65 (US$69) for my booking which was a couple of euros cheaper than what was listed on Agoda. Out of all the major chain hotel properties in the city, this has got to be one of the most affordable properties.
Ibis Styles Seville: Check-in
I arrived at the property at around 10:30 am as my transportation arrived early in the city. As I stepped through the front doors of the property for the first time, I was a little confused by the lobby layout as it doesn't have a clearly visible front desk for check-in.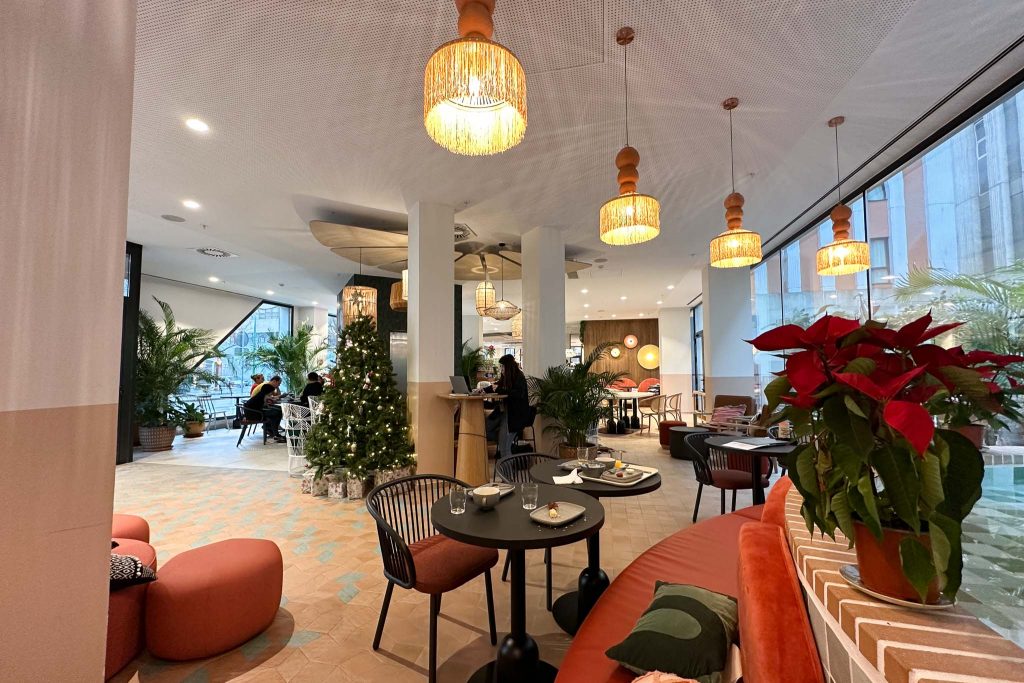 After completing the paperwork, the staff told me that there were rooms available for me. This was a pleasant surprise as the usual check-in hour was 3 pm.
The keycard was wooden, which is typical of luxurious hotels but almost unheard of in more budget, business-focused hotels.
Ibis Styles Seville: Standard room with 1 Double Size Bed
Fitting in with the theme of the hotel, the room was playfully decorated.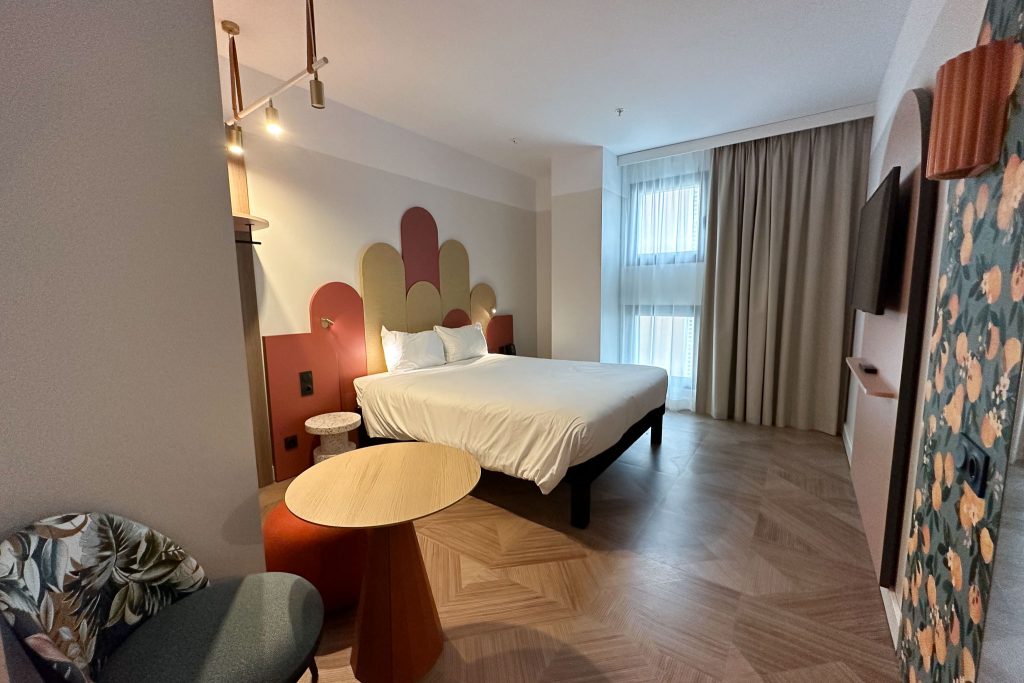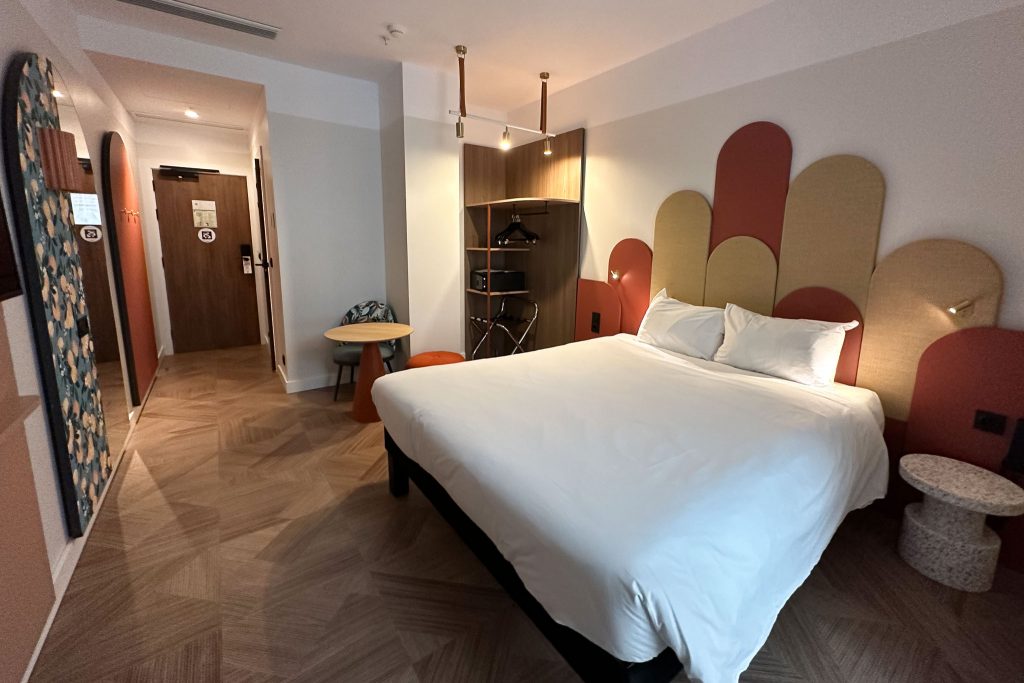 Notably, there were no mini-bar and mini-bridge in the room. This can be inconvenient for anyone thinking of staying long-term in the property.
Each room comes with a safe, luggage rack and several hangers for clothes. The safe is large enough for my 16′ Macbook Pro which is something I really appreciate!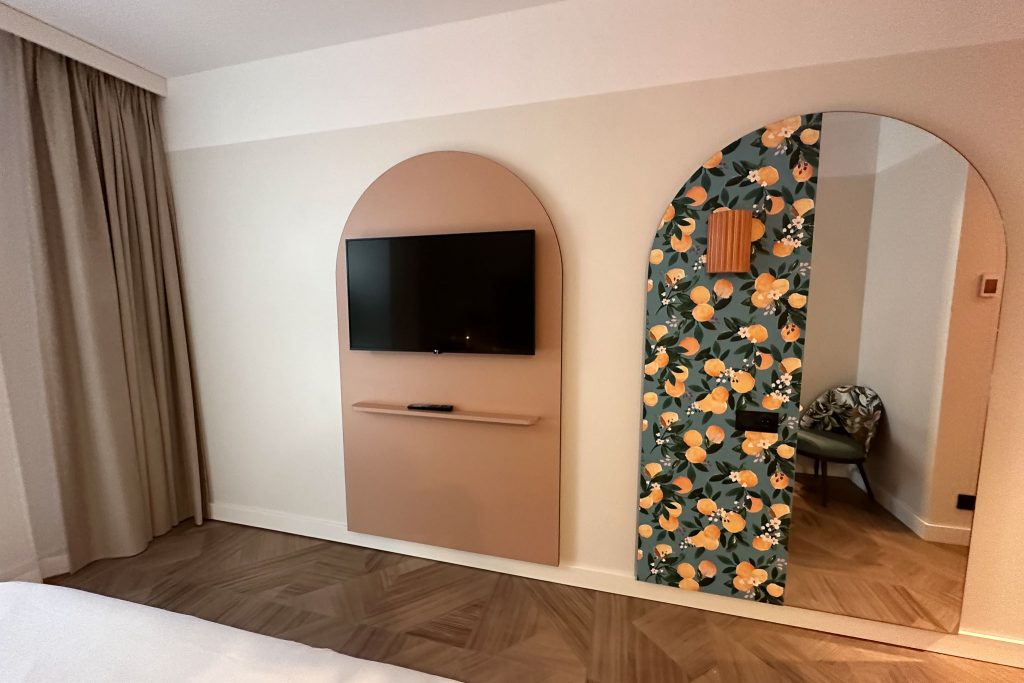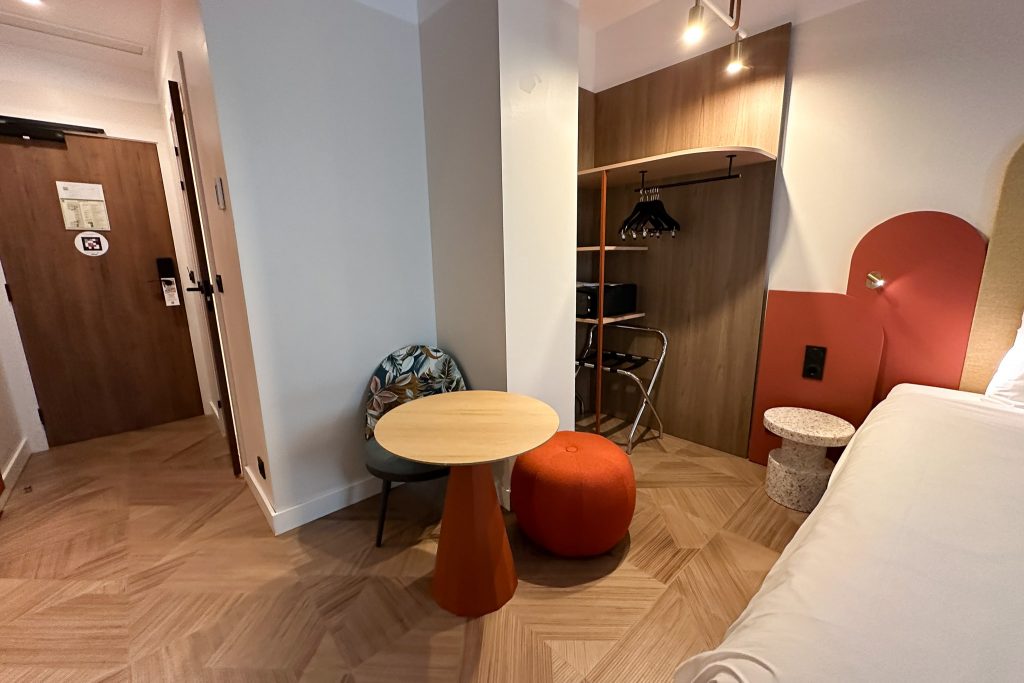 Bathroom
The bathroom in the room was reasonably sized compared to similar properties. This is one of the better shower experiences I've experienced this trip, with the right temperature and water pressure.
Bathroom amenities are house-branded and work for the face, body and hair.
Ibis Styles Seville: Amenities
Gym
The gym at Ibis Style Seville is located in the basement and requires a separate lift from the ground floor.
Upon entering the gym, I immediately noticed how small and lack of equipment it was. It didn't have most of the basic equipment needed for a workout, including a selection of free weights.
This was quite a letdown for me as I felt that having free weights or dumbells is a basic even in the smallest gyms. I eventually skipped my workouts for the week and went for runs outside the property instead.
Rooftop Swimming Pool
There's a rooftop swimming pool on the property, located at level 4. However, it was under renovation during my visit and I couldn't take a look. Even if it was open, I doubt I'll be taking a dip in it, given the fact that it was winter.
Ibis Styles Seville: Location
Ibis Styles Seville is located in the Santa Justa area, a 5 minutes walk from the city's bus and train interchange. This is great if you have an early ride in or out of the city.
However, if you're just visiting and are planning to visit the main attractions, this might not be the best location for you. It takes 20 minutes of walking or a public bus to get to the central historical area from the property. There is nothing of significant interest around the neighbourhood where the property is located in.
Ibis Styles Seville: Breakfast
All room rates at Ibis Styles Seville come with breakfast included, at least at the time of my booking.
Breakfast is held at the main dining area right beside the lobby. It is continental buffet style, with a focus on fruits, pastries and cold cuts. There are quite a lot of options available and it's really one of the better breakfasts I've had in European hotels.
Ibis Styles Seville: Conclusion
The Ibis Styles in Seville is a great choice for a property to stay in if you're visiting the city. I really like the decorations and the quirky vibes that it was trying to portray.
The breakfast here was also really good and makes me think I can stay here for much longer than I did.
There are, however, some things that I wish could have been better, such as an addition of a mini-fridge in the room and a better-equipped gym. I also wished the property was closer to the main attractions of the city. As this wasn't my first time in the city, it didn't bother me as much.
All in all, I think Ibis Styles Seville is a good option and really worth what I paid for.