This is our review of the Citi PremierMiles Credit Card.
Citi PremierMiles Card: Introduction
If you're talking about travel credit cards, the card that comes to most people's minds would be the Citi PremierMiles Card. It is one of the first travel credit cards launched in the Singapore market and it continues to remain popular until today.
I remember back when I was working part-time in a restaurant many years ago, this was the card everyone gave me when they were settling their bill. Since then, I always thought that was the best credit card in the market. Oh boy, I was wrong.
This post is our review of the Citi PremierMiles Card.
Earning Miles
Earn Rates
1.2 mpd on local spend
2 mpd on foreign currency spend
10 mpd on Kaligo spend
7 mpd on Agoda spend
mpd stands for "miles per dollar". It's how many miles you'll earn per dollar spent.
The Citi PremierMiles Card makes for a standard general spending card. It doesn't have any stand-out categories in terms of earning miles.
Unlike other Citibank Credit Cards, you'll earn Citi Miles with the Citi PremierMiles Card instead of Citi ThankYou Points. Other than the difference in name, there are some slight differences specifically about transfer ratios which we'll talk about later.
Compared to other "general spend travel credit cards", it also has a fairly low 1.2 mpd local earn rate. The earn rate isn't that great for foreign currency spending either.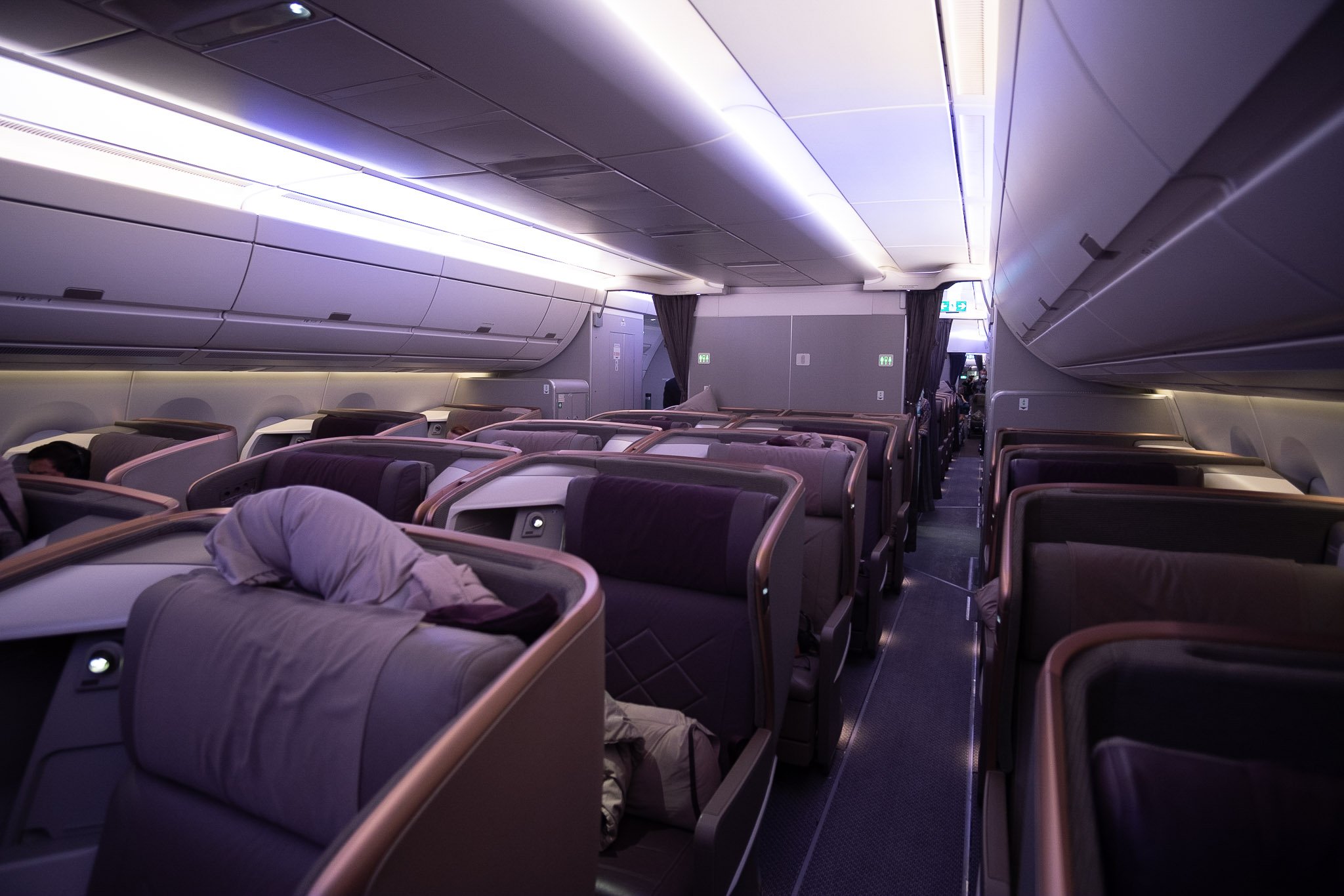 There are special bonus categories for the Citi PremierMiles Card like spending on Kaligo or Agoda. However, I would generally advise against doing that as you can easily get 6-10% cash back booking through these OTAs with portals like ShopBack. On top of this cash back, if you use the right credit cards, you even can get up to 6 mpd on your travel spend.
Miles Expiry
Miles earned on the PremierMiles card do not expire. This is great if you're not a high-spender. It also makes tracking your miles a lot easier as you do not have to worry about them expiring.
Transfer Partners
| Airline Transfer Partners | Transfer Ratio (Citi Miles : Partner Miles) |
| --- | --- |
| Singapore Airlines Krisflyer | 10000:10000 |
| Eva Air Infinity MileageLands | 10000:10000 |
| British Airways Executive Club | 10000:10000 |
| Etihad Guest | 10000:10000 |
| KLM & Air France Flying Blue | 10000:10000 |
| Thai Airways Royal Orchid Plus | 10000:10000 |
| Turkish Airlines Miles & Smiles | 10000:10000 |
| Qatar Airways Privilege Club | 10000:10000 |
| Qantas Frequent Flyer | 10000:10000 |
| Hotel Transfer Partners | Transfer Ratio |
| --- | --- |
| IHG Rewards Club | 10000:10000 |
To actually redeem your Citi Miles for travel, you'll first need to transfer them to a travel partner's loyalty program.
Citibank typically has the best transfer partners and the Citi PremierMiles is no exception. There are currently 11 transfer partners for this card, consisting of some of my favourite Frequent Flyers Programs (FFP) like Eva Air and Turkish Airlines.
With a large number of transfer partners, you'll get a lot more flexibility in terms of redemptions. Some programs even give you better redemption rates for the same flights.
The Citi PremierMiles Card transfers to all its transfer partners at a ratio of 10000:10000. This means that the minimum Citi Miles you'll need to have before you can redeem for anything is 10,000. That translates to S$5,000 of foreign currency spending or S$8,333 of local spending.
You can also transfer your Citi Miles into IHG Rewards Points to redeem for free night stays. Even though this is available, this is not an option I'll recommend as hotel points are typically worth less than airline miles. You'll not be able to unlock the full value potential of your hard-earned Citi miles.
There is a fee of S$27 per transfer, regardless of how many miles you transfer over. To save on this fee, it is recommended to save up a ton of miles before initiating a transfer.
Do the miles from the Citi PremierMiles Card pool with other Citi credit cards?
Unfortunately, no. Points earned from the Citi Premiermiles Card do not pool together with other Citibank credit cards.
This means that if you have points earned from the Citi PremierMiles Card and the Citi Rewards Card, you'll need to make 2 separate redemptions and pay the redemption fee twice.
Airport Lounge Access
The Citi PremierMiles Card provides 2 complimentary airport lounge visits every year to its cardholders. Subsequent visits to airport lounges cost US$32. This is provided through the Priority Pass program where you can have access to over 1,300 lounges worldwide.
This is a standard package that similar cards offer, and adds to the overall complimentary limits one can have.
Check out our full guide to accessing Airport Lounges for free here.
Signing Bonus
Citibank credit cards typically have the best signing offers of any card issuer. Therefore, I'd always advise being strategic when signing up for a Citibank card as you'll want to get the best deal.
Offers Available
Apple iPad 9th Gen 10.2 Wifi 64GB (worth S$503.65)
Dyson Supersonic (worth S$699)
Dyson V8 Slim Fluffy (worth S$509)
S$300 Cash via PayNow
Promotion valid until 17 October 2023
The signing bonus is only available to new-to-bank applicants. You are considered a new-to-bank applicant if you're not currently a Citibank primary cardholder, and have not cancelled a Citibank card in the past 12 months.
Also, you'll need to spend a minimum of S$500 within 30 days of card approval to be eligible for the reward.
Eligibility
The Citi PremierMiles Credit Card is eligible for anyone earning more than S$30,000 annually for local residents and S$42,000 for foreigners. Therefore, this card is sitting well within the reach of most working adults in the country.
Fees
| Fee Type | Amount |
| --- | --- |
| Annual Fee | S$194.40 |
| Foreign Transaction Fee | 3.25% |
The Citi PremierMiles Card has a very standard annual fee of S$194.40. Similar to other credit cards in this range, the annual fee is typically waivable. Just remember to keep track of your statements every month and call Citibank's hotline to get an automatic fee waiver!
However, if you do decide to pay the annual fee, you can get an additional 10,000 Citi Miles credited to your account. This is effectively paying 1.9 cents per mile/point. In my opinion, there are cheaper ways to purchase miles, so I will not recommend going with this option.
My Verdict – Should you get the Citi PremierMiles Card?
The Citi PremierMiles Card falls right smack in the middle of the general travel credit card category. There aren't any stand-out features that make it a "must-have" card.
Even though it's marketed as a travel credit card, many more cards are more suited for that. If you're looking to earn a ton of airline miles for free travel, the bank's own Citi Reward Card is a much better choice for that. And if you're looking for a card for free airport lounge access, then the Citi Prestige has a much better lounge access policy although you're also paying much more in annual fees.
In summary, I don't think this is a card that you must have if you're starting on your travel hacking journey. Although, I also wouldn't discourage you to get it since its annual fee is constantly waivable and you can get 2 complimentary lounge visits a year with it.