Basic Information
Did you know that the UOB Lady's Card is one of the best credit cards in the market to earn a ton of frequent flyer miles for travel?
Launched in 1989 as the first dedicated ladies' credit card, the UOB Lady's Card has undergone many transformations and upgrades throughout its more than 30 years of existence. Despite all its transformations, the card firmly remains only available for ladies and out of reach for the opposite gender. Since July 2023, the UOB Lady's Card is now available for both genders!
There are 3 credit card variants of the UOB Lady's Card. The UOB Lady's Card, the UOB Lady's Solitaire Card and the UOB Lady's Solitaire Metal Card. There is also a debit card version that we'll not be talking about as it doesn't come with as many benefits compared to the rest.
The main difference between the UOB Lady's Solitaire Card and the UOB Lady's Solitaire Metal Card is the material of the physical card. Also, it is an invite-only credit card. It is currently not possible to apply for the card via its online and offline channels.
Fortunately, most of the benefits are very similar between the Solitaire Card and the Solitaire Metal Card, so you'll not be missing out on much. Because of this, we will be skipping most of the Solitaire Metal Card-specific benefits in this post.
This is our full review of the UOB Lady's Card and the UOB Lady's Solitaire Card.
Earning Miles
Earn Rates
6 mpd on selected bonus categories (Until 29 February 2024)
0.4 mpd on all other spending
You'll earn UNI$ when you spend on the UOB Lady's Cards.
The UOB Lady's Card is very unique in the way it allows its cardholders to earn miles. Instead of pre-defined bonus categories, you get to choose which spending category you want to earn extra miles on.
As a limited-time offer from 3 March 2023 to 29 February 2024, you get to earn 15X UNI$ per S$5 spent, which transfers to 30 frequent flyer miles per S$5 spent. This is effectively a 6 mpd earn rate which is almost unheard of in Singapore!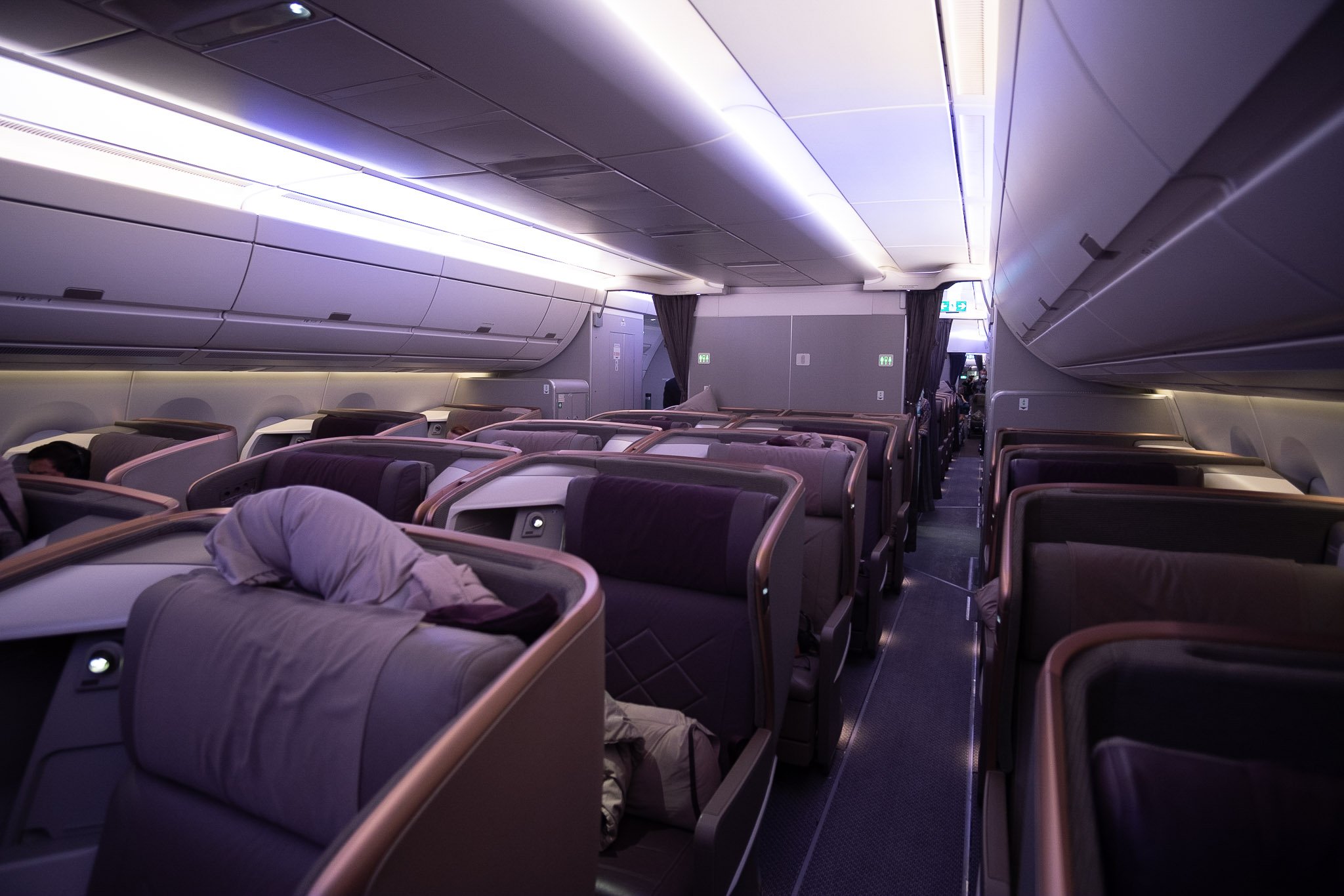 Bonus Categories
| Categories | Merchant Category Codes (MCC) | Examples (Non extensive) |
| --- | --- | --- |
| Beauty and Wellness | 5912, 5977, 7230, 7231, 7298, 7297 | Examples (Non-extensive) |
| Fashion | 5311, 5611, 5621, 5631, 5651, 5655, 5661, 5691, 5699, 5948 | Adidas, ASOS, Chanel, Charles & Keith, H&M, Isetan, Lazada, Louis Vuitton, Love Bonito, Metro, Qoo10, Reebonz, Robinsons, Takashimaya |
| Dining | 5811, 5812, 5814, 5499 | Crystal Jade, Deliveroo, Din Tai Fung, Foodpanda, Haidilao Hot Pot, Ichiban Boshi, Imperial Treasure, Jumbo Seafood, KFC, Long Beach Seafood, McDonald's, Peach Garden, Starbucks |
| Family | 5411, 5641 | Agape Babies, Carter's, Cold Storage, Don Don Donki, FairPrice, Giant, Gingersnaps, RedMart, Sheng Siong |
| Travel | Most major airlines and/or hotels with their main business activities are classified as flights and/or hotels only. | Agoda, AirAsia, Airbnb, ANA, Cathay Pacific, Chan Brothers Travel, Emirates, EU Holidays, EVA Air, Expedia, Hotels.com, Jetstar Airways, Korean Air, Royal Caribbean International, Scoot, Singapore Airlines, Klook |
| Transport | 4111, 4121, 4789, 5541, 5542 | Batam Fast Ferry Pte Ltd, Bintan Resort Ferries, Caltex, Comfort DelGro Taxi, Esso, Grab, Premier Taxis, Shell, SMRT, SPC, TADA, Gojek |
| Entertainment | 5813, 7832, 7922 | Cathay Cineplexes, Filmgrade Cineplexes, Five Tapas Bar, Golden Village, Harry's, Ice Cold Beer, Shaw Theaters, Zouk, SISTIC, Sport Hub Tix, |
You'd get a choice to choose and change your bonus category every quarter. This is great if your spending patterns will change across different quarters.
To select the reward categories for the quarter, visit UOB's dedicated landing site and fill in your particulars once you get the card.
UOB uses the Merchant Category Code (MCC) to determine whether a purchase qualifies as a bonus category. In general, most merchants will have an MCC code that is similar to what the business is. If you want to be sure of the MCC of a merchant before making your purchase, you can check out HeyMax.ai.
Card Variant Differences
This is where things get more interesting and where the different UOB Lady's Cards diverge.
The UOB Lady's Card allows cardholders to select 1 reward category for earning bonus miles and up to S$1,000 per calendar month.
The UOB Lady's Solitaire Card, on the other hand, allows for 2 reward categories and up to S$3,000 per calendar month across both categories. This means that you can potentially earn up to 18,000 miles per month if you maximise all your spending in the bonus categories.
With these, the UOB Lady's Solitaire Card variant stands out with its higher mile-earning potential and wider earning categories.
Transfer Partners
| Transfer Partner | Ratio (UNI$ to Partner Miles) |
| --- | --- |
| Singapore Airlines Krisflyer | 5,000:10,000 |
| Cathay Airlines Asia Miles | 5,000:10,000 |
| AirAsia Rewards | 2,500:4,500 |
UOB has a fairly limited number of transfer partners compared to other banks like Citibank or American Express. The only really useful partners here are Singapore Airlines and Cathay Pacific. I would not recommend transferring your hard-earned miles to AirAsia Rewards.
It costs S$25 to make a miles transfer, regardless of how many miles you're transferring at once. Therefore, we always recommend first accumulating all your miles before transferring as many miles as necessary for your redemption.
UNI$ Expiry
Any UNI$ earned will expire 2 years after the quarter in which they are earned. For example, if you earned your UNI$ on February 2022, it will expire on 31st March 2024.
Although not the longest expiry period for credit card points, this is still pretty reasonable when compared to the DBS Woman's World Card.
Pairing the Amaze Card with UOB Lady's Card
As the UOB Lady's Cards are Mastercards, you can effectively pair them with the Instarem Amaze Card to save on foreign transaction fees on overseas purchases.
If you are unaware of the Amaze Card, it is a debit card that allows you to link your own credit cards to it. When you make any transactions via the Amaze Card, it will route the transaction to the underlying credit card while offering good foreign exchange rates, no transaction fees and allowing you to earn points on your credit card. This service is currently only available for Mastercard credit cards.
This Amaze Card combination works great if you're spending on your selected bonus categories when you're overseas. However, do note that transactions tagged as AMAZE*Transport are excluded from earning any bonus miles. This means that if you have selected transport as your bonus category, you will any bonus miles if you pay through the Amaze Card.
Sign up for the Amaze Card via our referral link here.
Sign up Bonus
| Offer Available | Criteria |
| --- | --- |
| S$350 Grab Voucher | First 200 new-to-UOB credit card customers who spend min. S$1,000 per month for 2 consecutive months. |
Promotion valid until 31 October 2023
UOB typically does not have a great sign-up bonus. The UOB Lady's Card is no exception. Their usual new-to-bank language and limited allocations mean that more often than not you'll not be able to get anything out of signing up for a UOB card.
To qualify for the sign-up bonus, you must not be an existing UOB principal cardholder, and must not have cancelled any UOB cards 6 months before the card approval date.
Eligibility
The first caveat about the UOB Lady's Cards is that they are only available for the ladies. This is unlike the DBS Woman's World Card where it's marketed for women but realistically both genders could apply for it. UOB strictly only approves ladies for these cards. The UOB Lady's Cards have been made available for both genders since July 2023!
The UOB Lady's Card is eligible for individuals earning more than S$30,000 annually for residents and S$40,000 for foreigners.
On the other hand, the UOB Lady's Solitaire Card is eligible for anyone earning more than S$120,000 annually.
Therefore, it's clear that the standard UOB Lady's Card is marketed for the general populace while the UOB Lady's Solitaire Card is meant for higher-earning individuals.
Fees
| Fee Type | Amount |
| --- | --- |
| Annual Fee | S$194.40 |
| Foreign Transaction Fee | 3.25% |
UOB Lady's Card Fees
| Fee Type | Amount |
| --- | --- |
| Annual Fee | S$410.40 |
| Foreign Transaction Fee | 3.25% |
UOB Lady's Solitaire Card Fees
The UOB Lady's Card has a typical annual fee of S$194.40 whereas the UOB Lady's Solitaire Card has a much higher annual fee of S$410.40. However, anecdotally, it is possible to get fee waivers for both card variants fairly easily.
Note that UOB has a "sneaky" way of charging annual fees for their credit cards. Instead of directly debiting the annual fee as a charge, they will silently deduct a set amount of UNI$ from your account balances if you have enough UNI$. The onus is on you to check your balances whenever they are deducted.
You've got to call the UOB hotline to request a waiver and only once that's approved will your deducted UNI$ be reinstated.
Complimentary Travel Insurance
The UOB Lady's Solitaire and the UOB Lady's Solitaire Metal Cards provide complimentary travel insurance of up to US$100,000. You'll have to register for the benefit before the commencement of your trip. Also, the full airfare has to be charged to the UOB Lady's Card.
This is basic travel insurance that only covers the most severe travel incidents. We would not recommend only relying on the insurance this card provides when you're travelling.
My Verdict – Should you get the UOB Lady's Card?
Absolutely, if you are eligible for it. The UOB Lady's Card is currently one of the highest miles-earning credit cards in the Singapore market and that is the main reason why you would want to have it.
It would be even better if you are able to go for the Solitaire Card variant as that unlocks a second bonus spending category and a higher monthly spending limit. It allows you to earn up to 216,000 miles over the entire promotion period which is an absurd amount of miles.