After a couple of months back in Singapore, M and I are ready for our next trip to South Africa! This is a trip we've been looking forward to and will be a brand new continent for both of us.
For the first leg of our adventure, we flew from Singapore to Cape Town on Singapore Airlines. By virtue of having a business class seat, we were able to gain access to the Silverkris Lounge.
The lounge was recently reopened in December 2021 after a multi-year renovation effort. As one of the first few visitors to the lounge, we're really excited to see what it has to offer.
This is our first look and review of the Silverkris Lounge in Changi Airport Terminal 3.
How to get access to the Silverkris Lounge
The Silverkris lounge is open for guests travelling in premium cabins on all Star Alliance flights. This includes Singapore Airlines Suites, First Class and Business Class.
You'll also be able to access the lounge if you're a PPS club member, Krisflyer Elite Gold member or Star Alliance Gold member. Do take note that you'll have to be travelling on a Singapore Airlines or Star Alliance departing flight to be able to access the lounge.
Krisflyer Elite Gold members were previously given access to the Krisflyer Gold lounge. However, ever since the pandemic closure of the Gold Lounge, they have since been directed to the Silverkris Lounge.
How to get to the Silverkris Lounge
The Silverkris Lounge is located right beside the SATS lounge in Changi Airport Terminal 3.
Once you've cleared immigration, turn left and walk about 50 metres. From there, you'll see an escalator that brings you to the second level where the lounges are located.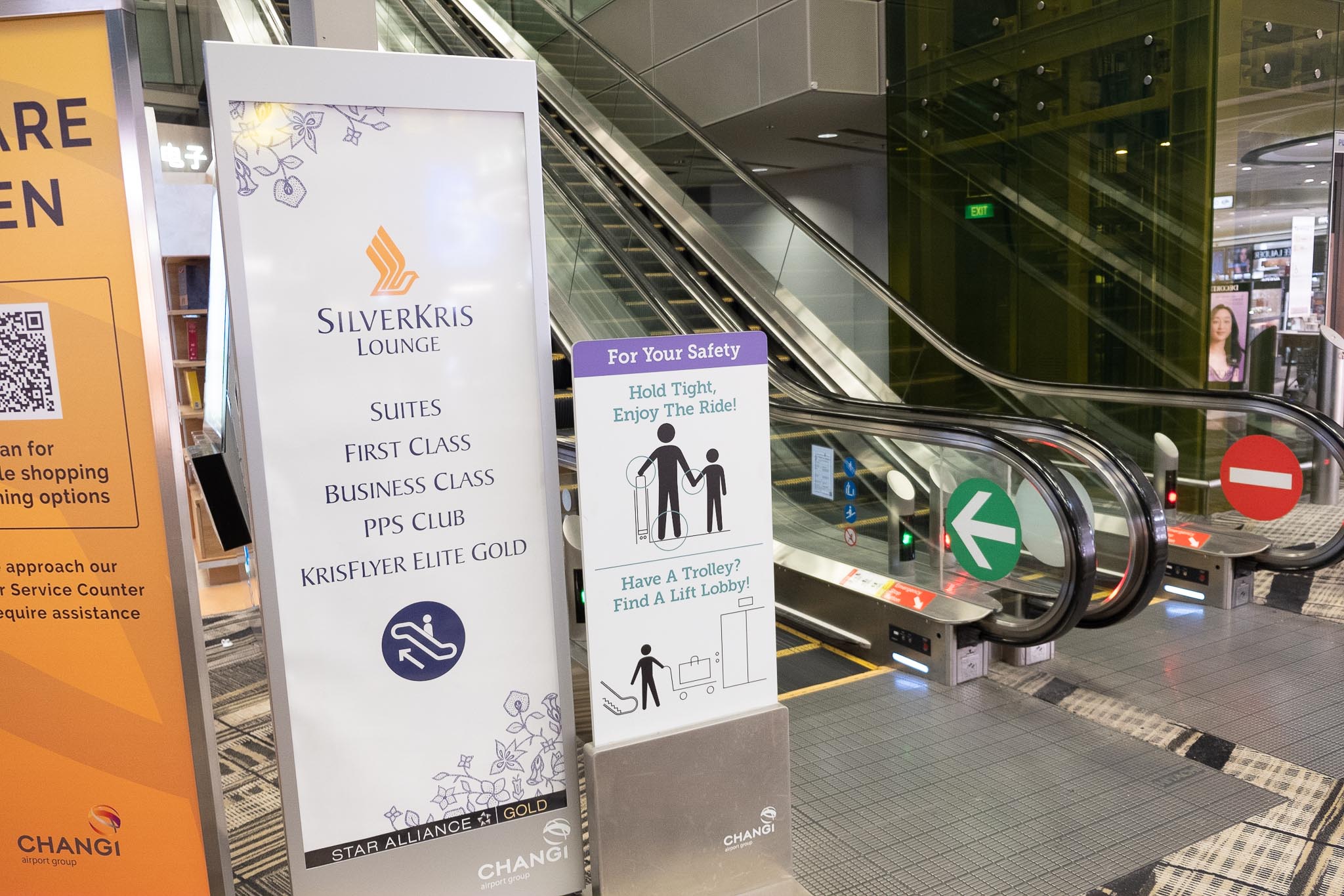 Food in the Silverkris Lounge
Food is a huge reason why we visit airport lounges. For lounges with premium food, they can even serve as a proper meal before any flight.
The Silverkris lounge scores very highly in the food department.
There are 4 distinct areas for food in the lounge. First is the Grab and Go section where you'll find pre-packaged fruits and sandwiches.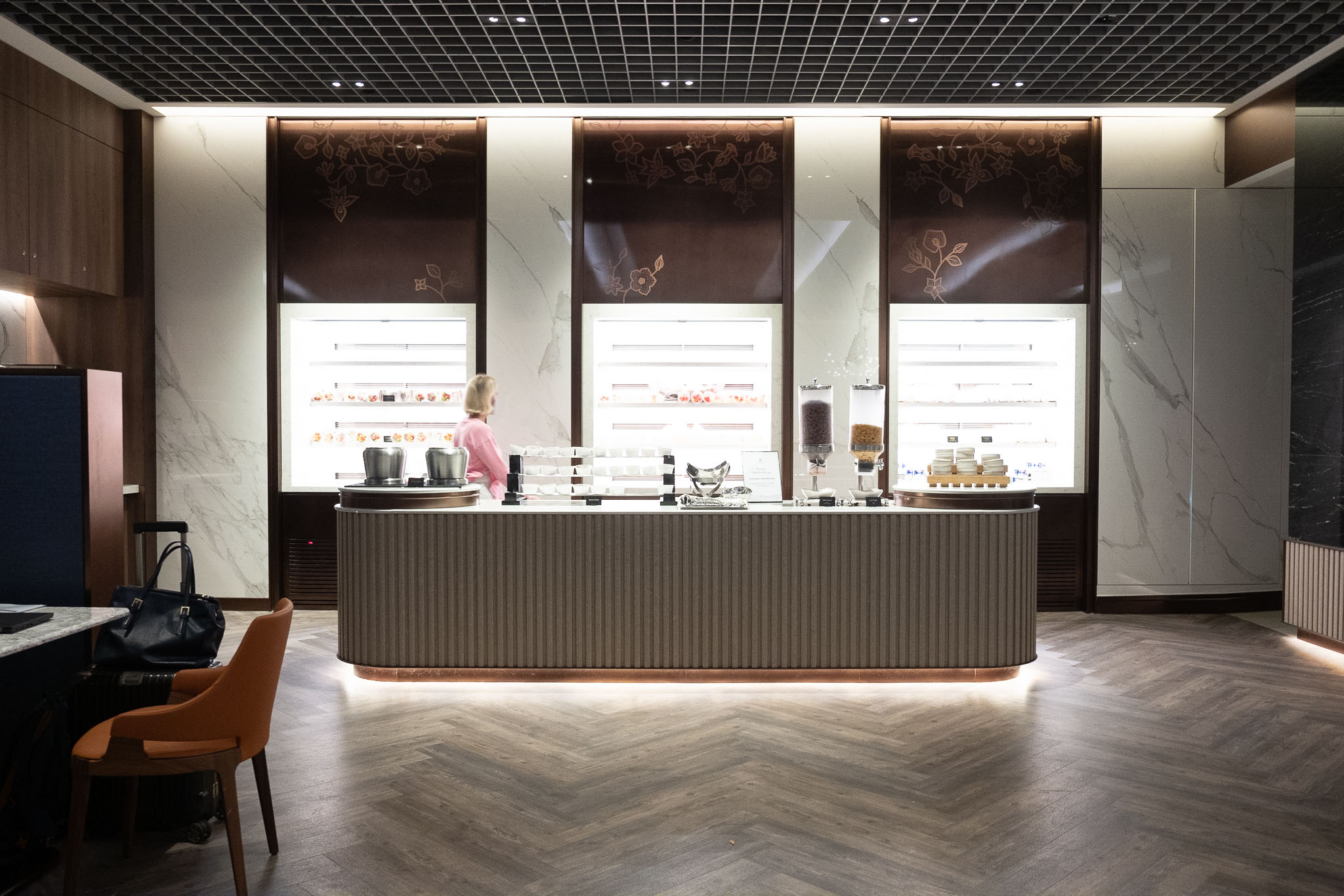 As you move further into the lounge, you'll find a section with vegetarian food. There are selections from various different cuisines, catering to travellers from different cultures.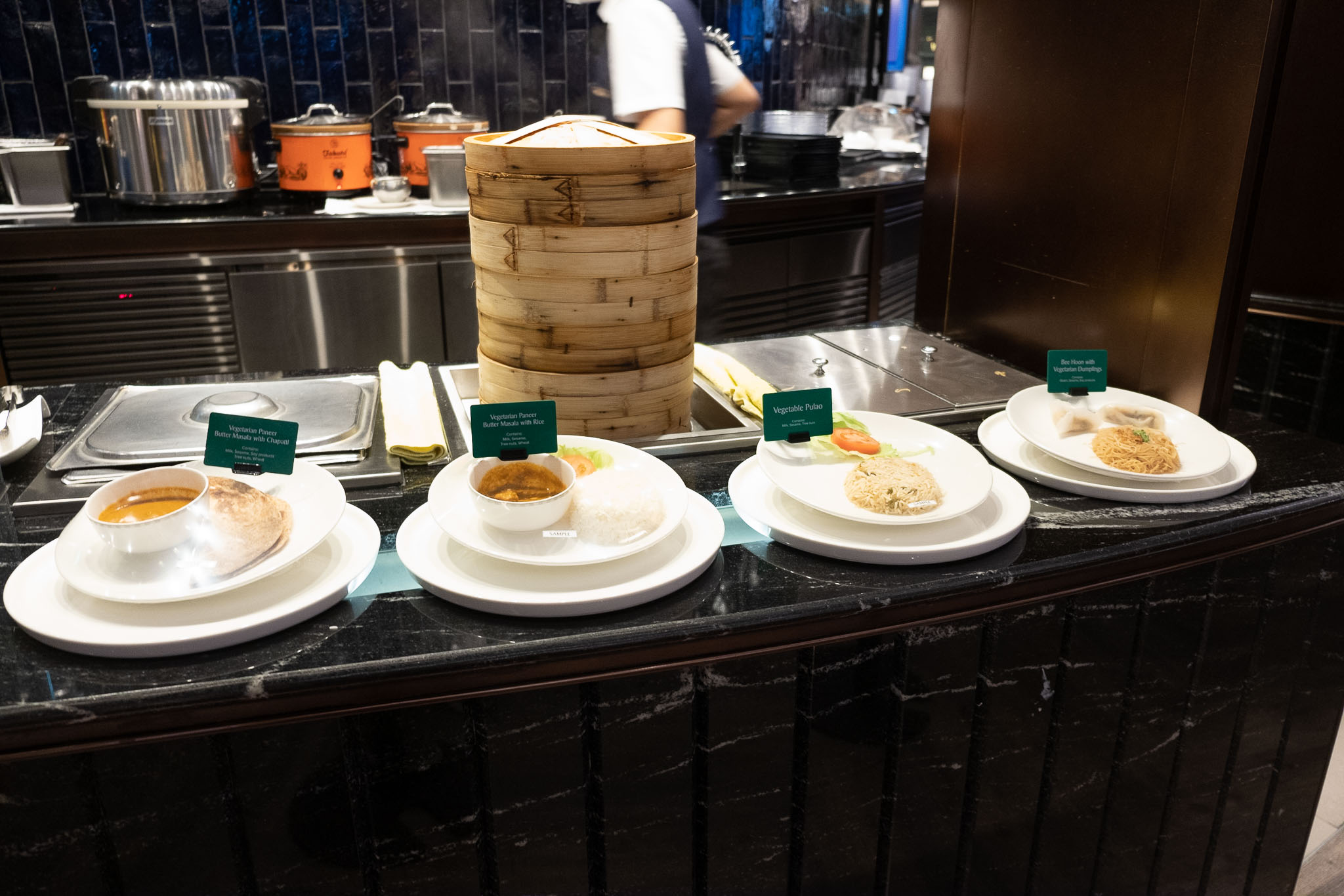 Moving on, you'll find a section that's more local and Chinese.
As we were preparing ourselves for our in-flight meals, M and I did not get a lot of food during our lounge visit.
M got the Laksa and Cream of Mushroom soup and I got the Dim Sum set. The Laksa was flavourful and authentic.
The Dim Sum on the other hand was average and dry.
We also got a plate of lasagna to try. Pro tip: don't. It had a very strong garlic taste and was very difficult to bite off.
Tea and Coffee in the Silverkris Lounge
The lounge offers tea bags from the famous Singaporean brand TWG.
You can choose from the a wide variety from the brand's offerings.
There's also a coffee machine for people who enjoys a different type of caffeine.
If only the lounge features a live barista who brews fresh coffee for guests. One can only dream.
Bar in the Silverkris Lounge
For people who prefer alcohol, you'll be pleased to know that there are various drinking options available in the lounge.
The first is a bar where a live bartender will mix the drink for you.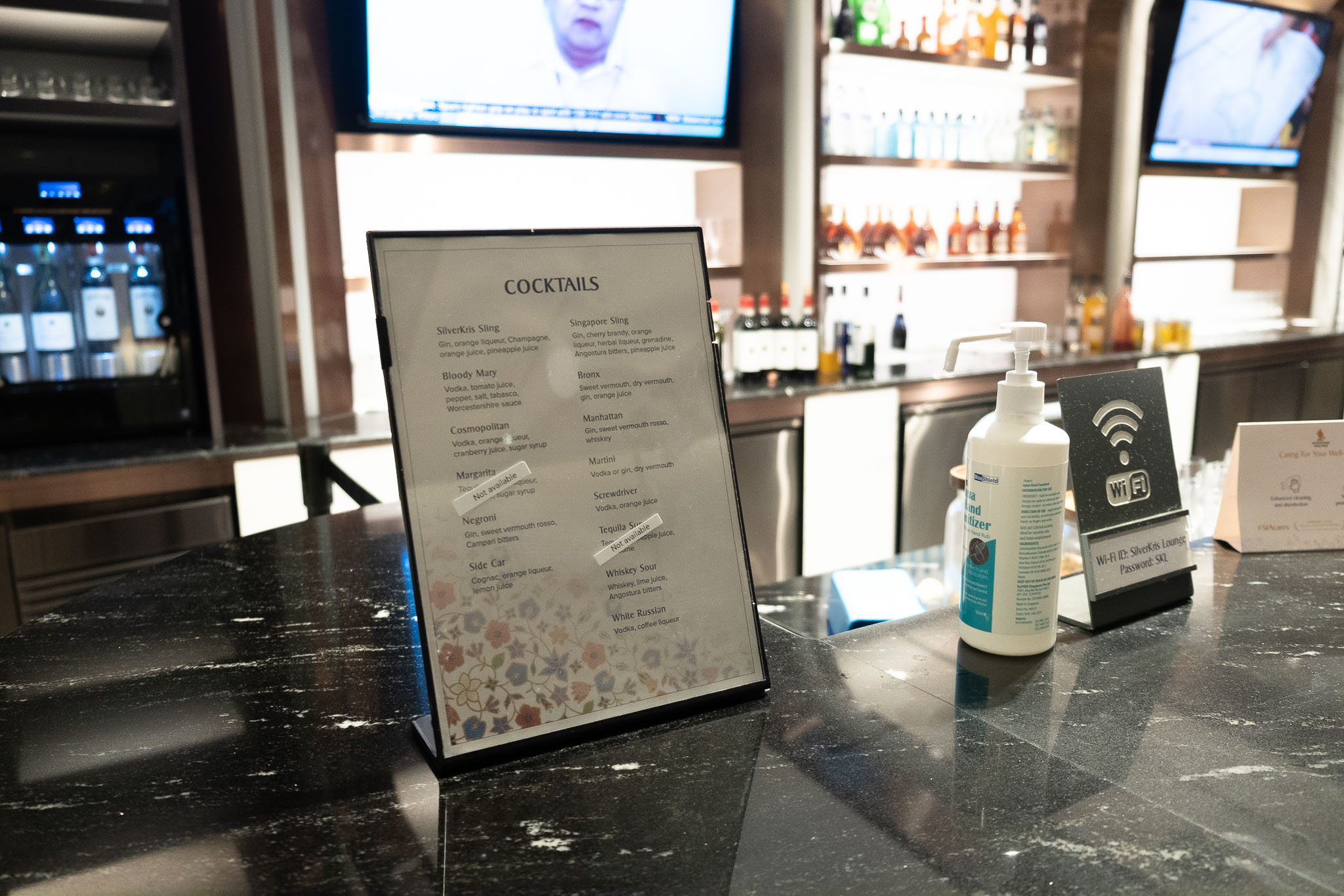 At the other end of the lounge, there's a self-serve area where you can pour your own alcohol. There's also a machine which dispenses the drink that you want.
Wifi / Internet
The internet in the Silverkris lounge is almost unusable. It's impossible for any web page to load and just taking the speed test above took me a couple of minutes.
It is appalling for a lounge in this day and age to feature a Wifi this slow. If you're thinking of doing some work here while waiting for your flight, we'll recommend you to look elsewhere.
Toilet and Shower Facilities in the Silverkris Lounge
There are shower facilities and a couple of toilet areas within the Silverkris Lounge.
For fans of Japanese style toilets, you'll be pleased to find that toilets in the Silverkris lounge feature the same butt warming technology.
For travellers on transit, there are shower facilities available.
During our visit, the lounge was at peak capacity and guests had to take a queue number to use the shower. Try to buffer some time when you visit the lounge if you're planning to use the facility.
On a whole, the toilet/showering department of the lounge greatly triumphs over other lounges that we've been to like the United Club at Newark Airport.
Final thoughts
Even though we were initially excited to visit the lounge, the experience itself was a little disappointing. Despite being branded as an upscale lounge, it fell short on several important factors.
The first is occupancy. Although the lounge was large, there was a lack of sitting area when we visited due to the sheer number of guests. We often see people walking or standing around waiting for seats. This is not something you'll expect when you've paid thousands of dollars for your premium cabin travel.
We would have prefered a crowd management system like what Amex centurion lounges have been doing. It's better to let people wait outside to ensure a better experience for everyone else already in the lounge.
The second is the Wifi speeds. The Internet has become a basic necessity in our lives these days and there are no excuses for speeds these slow. Most guests in the Silverkris Lounge are business travellers who might need to rush out their last-minute work assignments.
And lastly, it will be the food quality. Although there is a large variety of options available, we find that the taste could have been better. In my opinion, I would have chosen the food in SATS Premier Lounge over the food here.