This is a full in-depth review of the UOB PRVI Miles credit card.
The UOB PRVI Miles credit card is one of the most recognizable travel credit cards in the Singapore credit card space. It is usually the first card people get when they want to get into the miles and points game as it is heavily marketed as such.
There are currently 3 different versions of the UOB PRVI Miles Card. A Visa, Mastercard and American Express version. Other than your preferred payment network and some additional benefits for the American Express version, there are generally very few differences between them.
However, is this really the best card for you if you're planning on elevating your travel experience?
Earning Miles
Earn Rates
8 mpd on flight and hotel bookings on UOB Travel Site
6 mpd on Agoda and Expedia spend
2.4 mpd on foreign currency spend
1.4 mpd on local spend
The UOB PRVI Miles card earns UNI$ points as its native currency. These UNI$ points can be transferred to airline frequent flyer programs which in turn can be used for flight redemptions.
The UOB PRVI Miles card is a general travel credit card that competes with the likes of the DBS Altitude Card and the Citi Premiermiles Card.
They typically do not have any fantastic mile-earning categories but offer uncapped miles-earning opportunities on general category spending. However, the UOB PRVI Miles Card does have some bonus miles-earning possibilities with partners like Agoda and Expedia. You'll have to make your booking through their respective booking portal to earn the bonus UNI$. (Agoda, Expedia)
The UOB PRVI Miles card stands out from the pack based on its slightly higher earn rate of 1.4 mpd on local spend (vs 1.2 mpd).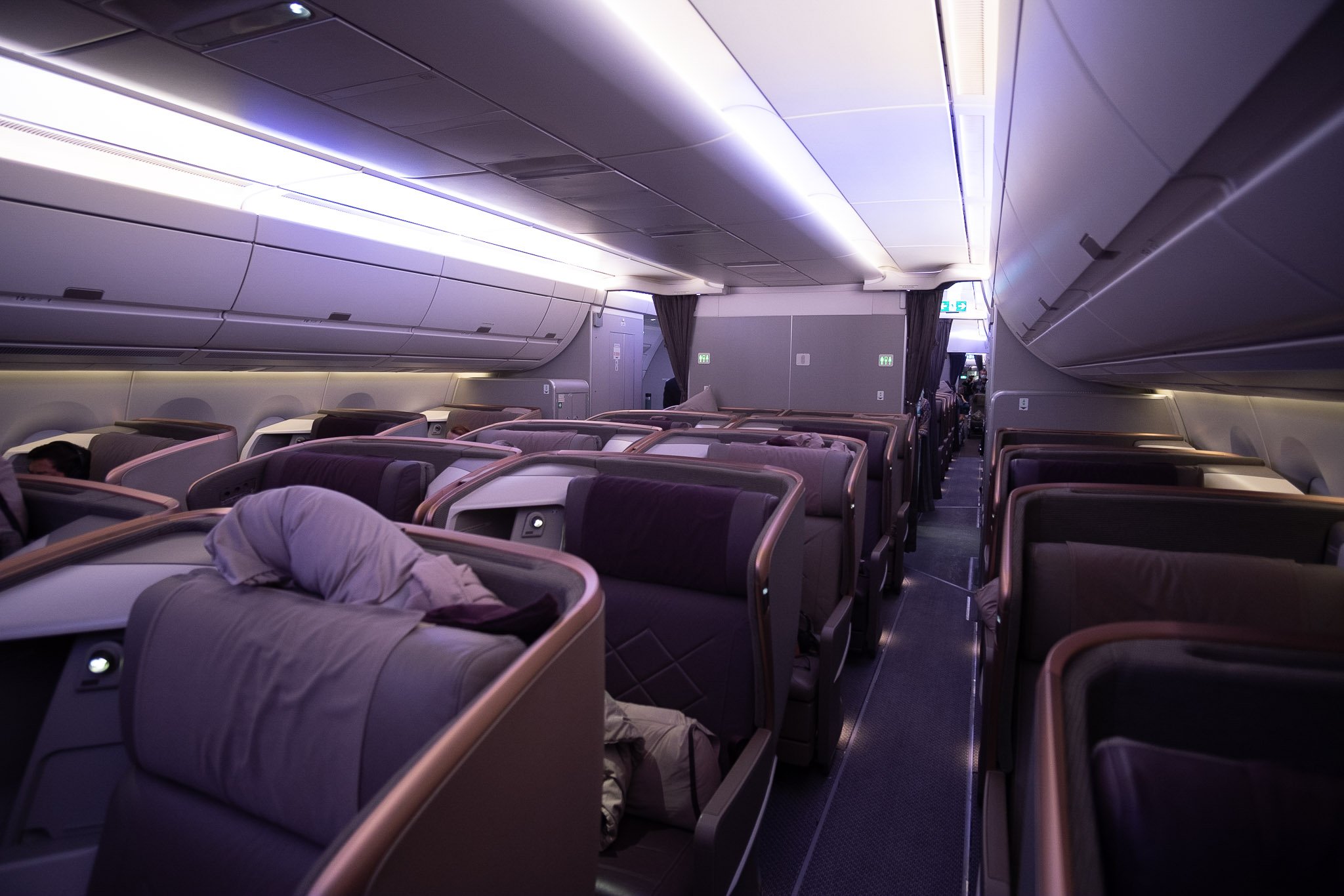 UOB$ $5 Earn Blocks
However, note that UOB has a policy of rounding down spending to denominations of 5 before awarding any UNI$ points.
For example, if you're only spending S$4.99 or less with your UOB PRVI Miles Card, you'll not earn any UNI$ with your purchase. If you spend S$9.99, you'll earn the equivalent of spending S$5 which is 3.5 UNI$ (7 miles). This significantly reduces your actual miles earn rate to 0.7 mpd which is terrible.
Transfer Partners
| Transfer Partner | Transfer Rate |
| --- | --- |
| Singapore Airlines Krisflyer | UNI$ 5,000:10,000 Krisflyer Miles |
| UNI$ 5,000: 10,000 Asia Miles | UNI$ 5,000:10,000 Asia Miles |
UOB only has 2 transfer partners in their program. If you're based in Singapore, these are possibly the 2 most well-known frequent flyer programs in the country.
However, it's always good to have more transfer partners as different programs offer different redemption availabilities and rates.
It costs S$25 for each transfer and it doesn't matter how many miles you'd transfer each time.
Pooling of Points
Yes, UNI$ earned across different UOB cards do pool together. This is great if you have the UOB Lady's Card or the UOB Preferred Platinum Card which are great miles earning cards.
All the UNI$ earned will be pooled and redeemed together under the same account. This can save you on those pesky miles redemption fees and orphaned UNI$ due to lower spending on a single card.
Frequent Flyer Conversion Programme
UOB provides a mile conversion program where you pay an annual fee of S$50 and they will automatically convert all UNI$ earned into the Singapore Airline Krisflyer program.
There are several considerations to make before deciding if the program is right for you.
Normal conversions cost S$25 per redemption. This means that the annual fee will only be worth it if you typically convert your miles at least twice a year. Also, this program only works with the Krisflyer Program.
If you prefer transferring your UNI$ to Cathay Pacific's program, then this program is definitely not for you.
Sign Up Bonus
45,200 miles after spending S$1,000 per month for 2 consecutive months, with first year annual fee payment of S$240
Promotion valid until 30 November 2023
The offers are only valid for new-to-bank UOB cardholders only. You are considered a new-to-bank applicant if you're not currently a UOB primary cardholder, and have not cancelled a UOB credit card in the past 6 months.
Complimentary Airport Transfers
If you are a UOB PRVI Miles American Express Cardmember, you'll be eligible for up to 2 complimentary airport transfers every quarter if you spend at least S$1,000 overseas spend within the same quarter.
Unfortunately, this benefit does not apply to cardholders of the Visa and Mastercard variants.
Complimentary Mr & Mrs Smith Silversmith Membership
Similar to the airport transfer benefit, you'll get a complimentary Mr & Mrs Smith Silversmith membership if you're a cardholder of the American Express variant.
With the membership, you'll get priority booking on Smith Exclusive Offers, a Priority Pass membership (no complimentary visits though) and 2% loyalty money with every hotel booking.
Complimentary Travel Insurance
As a UOB PRVI Miles card member, you're entitled to complimentary travel insurance if you charge the entire fare of your public conveyance in advance to the card. This includes flight, ferry and bus fare tickets.
The travel insurance includes a S$500,000 personal accident cover and up to S$50,000 in emergency medical evacuation.
You'll have to activate the travel insurance at the link here at least 5 working days before your departure.
I'd generally advise against relying on credit card travel insurance as the sole cover for your trip. This is because they generally lack comprehensive coverage for things that are more likely to happen during a trip such as lost baggage and cancelled flights.
Therefore, I wouldn't give too much weight to this benefit.
Eligibility
| | |
| --- | --- |
| Singapore Citizens and Permanent Residents | Annual income of S$30,000 |
| Foreigners | Annual income of S$40,000 or Fixed deposit collateral of S$10,000 |
The eligibility for the UOB PRVI Miles card is fairly standard and falls right within the general consumer category.
Fees
| Fee Type | Amount |
| --- | --- |
| Annual Fee | S$259.20 yearly, waived first year |
| Supplementary Card | First card free, S$129.60 annually for subsequent cards |
The annual fee for the UOB PRVI Miles Card is slightly higher than similar cards at S$259.20. However, this fee is waived for the first year by default and is typically waivable for subsequent years.
However, take note of UOB's famous sneaky way of deducting annual fees. Instead of a statement charge, they'll silently deduct from your UNI$ balance at a rate that's equivalent to your fee charge once your annual fee cycle hits.
The onus is on you to check your points balance diligently and call in once you notice a discrepancy in the balance amount.
My Verdict – Should you get the UOB PRVI Miles Card?
The UOB PRVI Miles card lacks a lot of the features that can make it a great travel credit card. Notably, it doesn't provide complimentary airport lounge access despite branding as a travel credit card.
Despite having higher-than-average headline miles earn rate, it might actually be lower than the other credit cards when it comes to the actual number of miles earned for your purchases due to UOB's quirky computation formulas.
I would only recommend the UOB PRVI Miles Card if you already have cards like the UOB Lady's Card and the UOB Preferred Platinum Card. The PRIV Miles Card can be a good companion card when there are purchases that are unable to earn bonus miles on those cards. You can then pool the points earned by these various UOB cards for a more efficient miles transfer.