This is our review of the OCBC 90°N Credit Card.
The OCBC 90°N Credit Card is the bank's first foray into the general consumer travel credit card category. OCBC always had the OCBC Voyage as its only travel-focused card. However, it had a high annual income requirement of S$120,000 which excluded many travellers from applying for it.
The OCBC 90°N Credit Card was meant to fill the gap of the general public.
When it first launched in 2019, it boasted a high earning rate of up to 8 mpd on select spending categories. There was even an uncapped 4 mpd promotion on all foreign currency spending. Suffice to say, a lot has changed over the years.
We will see if the OCBC 90°N Credit Card is still worth a spot in your wallet today.
Basic Information of the OCBC 90°N Credit Card
There are 2 flavours of the OCBC 90°N Credit Card that you can choose from during application. The MasterCard version and the Visa version.
The 2 variants are mostly the same in terms of the miles earn rates and benefits, so you wouldn't go wrong with either. Given the popularity of both MasterCard and Visa around the world, you'd be hard-pressed to find a merchant that only accepts 1 but not the other.
Earning Miles
Earn Rates
Up to 7 mpd on Agoda
2.1 mpd on foreign currency
1.3 mpd on local spend
mpd is "miles per dollar", which is the number of miles you'll earn per S$1 spent.
You'll earn 90°N Miles by spending on your OCBC 90°N Credit Card. This is a new miles currency introduced when the card was first launched.
The miles earn rate on the OCBC 90°N Credit Card is fairly standard for a general spending card. There are no caps to the number of miles you can earn on the card, irrespective of the category you're spending on.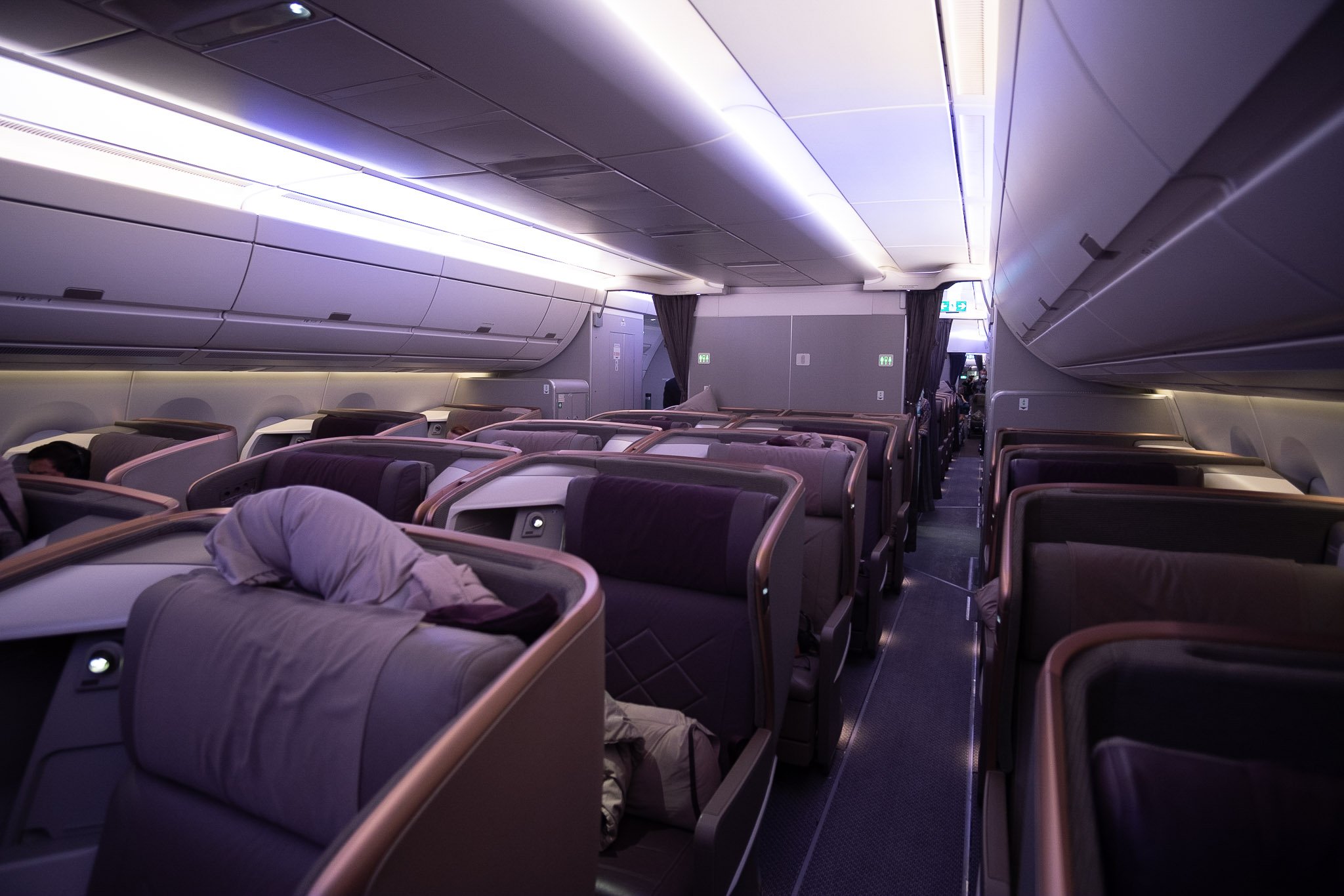 Up to 7 mpd on Agoda Spending
The OCBC 90°N Credit Card has a special bonus spending category where you can earn 7 mpd on foreign currency spent and 6 mpd on local currency spent on Agoda. You'll have to make your booking specifically through this site and paid for it with the OCBC 90°N Miles Card.
You can select your preferred currency of payment on Agoda's site before checkout.
Given that there's an additional foreign transaction fee of 3.25% on the OCBC 90°N Credit Card, I think it's better to choose the local currency option and earn 6 mpd instead.
You also have to consider that if you book your accommodations through the dedicated OCBC site, you will miss out on the cashback that some platforms like Shopback or Rakuten provide. The cashback typically goes for 6-10% and you can even earn up to 6 mpd on top of it if you use the right cards.
Expiry of the 90°N Miles
The OCBC miles earned on your card will never expire. This is great as you'll never lose points or miles because you forgot to keep track of the expiry dates. It's also a great way to save miles for when you need to use it instead of using it suboptimally when it's close to expiry.
Similar cards with non-expiry points are the DBS Altitude Card and the Citi Premiermiles Card.
Transfer Partners of the OCBC 90°N Credit Card
| Airline FFP | Transfer Ratio, 90°N Miles : Airline Miles |
| --- | --- |
| Singapore Airlines KrisFlyer | 1000 : 1000 |
| Air France – KLM Flying Blue | 1000 : 1000 |
| British Airways Executive Club | 1000 : 900 |
| Cathay Pacific Asia Miles | 1000 : 750 |
| Etihad Guest | 1000 : 900 |
| United MileagePlus | 1000 : 700 |
Airline Frequent Flyer Programs
| Hotel FFP | Transfer Ratio, 90°N Miles : Hotel Points |
| --- | --- |
| ALL – Accor Live Limitless | 1000 : 500 |
| IHG One Rewards | 1000 : 1000 |
| Marriott Bonvoy | 1000 : 1000 |
Hotel Loyalty Programs
The OCBC 90°N Credit Card currently boasts 9 different transfer partners. This is one of the largest lists of transfer partners we've seen out of the different credit cards available.
However, the transfer ratios leave much to be desired. If you're transferring to any program that's not Singapore Airlines KrisFlyer or Air France – KLM Flying Blue, you're essentially taking a haircut off your hard-earned OCBC 90°N Miles.
I also wouldn't recommend transferring your OCBC 90°N Miles to any of the hotel programs as it's generally harder to get a high-value redemption from hotels.
It costs S$25 (with GST) per transfer of your 90°N Miles, regardless of the number of miles transferred per transfer.
Redeem Cash Rebate with 90°N Miles
In addition to transferring your 90°N Miles to transfer partners, you can also redeem them for a cash rebate. The rate of redemption is 1,000 90°N Miles : S$10.
When you do this, you're fixing the value of each mile earned at 1 cents per mile. This effectively transforms your card into a cashback card. For local currency spending, that's a 1.3% rebate on your purchase.
This is a great benefit that gives a lot of flexibility to your miles earned. If you're unable to find a good redemption, it might be better to just cash them out and do something else with the money. However, I would advise against using this as the primary redemption option as you're much better off with dedicated cashback cards which give a lot higher cashback rates.
Sign Up Offer
Deals Available
Hinomi H1 Classic V3 (with Headrest) Ergonomic Office Chair
Apple AirPods Pro (2nd Gen) + Magsafe Charger (worth S$421.90)
S$280 eCapitaVoucher
S$250 Cash via PayNow
Promotion valid until 4 October 2023
The sign-up offer is only valid for new-to-bank OCBC applicants only. This means that you cannot be an existing cardholder of any OCBC credit card. You also cannot have held or cancelled an OCBC credit card 6 months prior to your application.
To achieve the sign-up offers, you'll have to spend at least S$500 on eligible purchases within 30 days of your card approval.
We seldom see great sign-up offers like these coming from OCBC. Therefore, if you're eligible for it, we highly recommend you jump on it before it ends.
One Dines Free Programme (Mastercard)
The MasterCard variant of the OCBC 90°N Card has a One Dines Free benefit that provides a complimentary main course at some restaurants across the Asia Pacific.
This program essentially allows you to get 1 complimentary main course whenever you're dining in a participating restaurant in a party of 2 to 6 people, with every person ordering 1 main course each.
| Country | Cities |
| --- | --- |
| Singapore | Singapore |
| China | Hong Kong |
| Thailand | Bangkok, Phuket |
| Japan | Kyoto, Tokyo |
| Vietnam | Danang, Hanoi, Ho Chi Minh City |
| Australia | Brisbane, Gold Coast, Melbourne, Sydney |
| Philippines | Manila |
| Malaysia | George Town, Kuala Lumpur |
| India | Bengaluru, Mumbai, New Delhi |
| New Zealand | Auckland |
| Taiwan | Taipei |
| Indonesia | Bali, Jakarta |
Cities where participating restaurants are in.
You can find the full list of participating restaurants here.
There are quite a bit of restrictions on the usage of this benefit such as blackout dates, and the overall savings might not be a lot, depending on the prices of the main courses in the restaurant. I don't think this is a benefit that many people will take advantage of due to the hassle of figuring out the fine print and the low potential savings that comes with it.
This benefit is also far inferior to similar offerings from HSBC Credit Cards which offers complimentary 1 for 1 Dining Entertainer Subscriptions.
Miles Purchase Programme
As a limited-time offer, you can purchase 50,000 extra miles for a "fee upgrade" of S$1,080 (including 8% GST). This is effectively purchasing miles for 2.16 Singapore cents per mile.
Personally, the cost per mile here is too high for my liking. There are many ways to purchase miles for close to 1 Singapore cents per mile. Therefore, this is a benefit that I would not recommend anyone to take on unless you found an amazing redemption that you need to take advantage of at a quick notice.
Eligibility for the OCBC 90°N Credit Card
| | |
| --- | --- |
| Singaporeans and Singapore PRs | Annual income of S$30,000 |
| Foreigners | Annual income of S$45,000 |
The eligibility for the OCBC 90°N Credit Card is fairly standard and falls right within the general consumer category.
Fees of the OCBC 90°N Credit Card
| Fee Type | Amount |
| --- | --- |
| Annual Fee | S$54, waived for 1st year |
| Supplementary Card | S$54 waived for 1st year |
The headline annual fee for the OCBC 90°N Credit Card is one of the lowest we've seen out of all the cards in the market. The annual fee is waived for the first year by default and is typically waivable for subsequent years.
My Verdict – Should you get the OCBC 90°N Credit Card?
The OCBC 90°N Credit Card leaves a lot more to be desired.
It has a fairly competitive general spending miles earning rate. The bonus miles category tie-up with Agoda is great for travellers who often book their accommodations on the platform.
It also offers a large variety of transfer partners with a low minimum transfer block of S$25. This gives you a lot more flexibility when it comes to using your miles.
However, the benefits stop there. Despite the number of transfer partners, the individual transfer ratios were frankly disappointing. It significantly reduces the value proposition of having a large number of transfer partners.
I would have loved some additional travel benefits like a handful of complimentary airport lounge visits, or even complimentary mile transfers. These would make the OCBC 90°N Credit Card a much more attractive credit card for travellers.