This is our full review of the UOB KrisFlyer Credit Card.
The UOB Krisflyer Credit Card was announced and launched in 2019. During its launch, there was much excitement as it has been some time since we got a new co-brand credit card in Singapore. Prior to this, American Express was the only issuer that offers Singapore Airlines' co-branded credit cards.
If you're a regular flyer on Singapore Airlines or Scoot, this card would have definitely piqued your interest as it boasts many benefits that might improve your travel experience.
Earning Miles
As a KrisFlyer branded card, all miles earned on the card are directly deposited into your Singapore Airlines KrisFlyer account. There are no further steps to be done in terms of transferring your bank points.
Naturally, there are also no points redemption fees to take note of this in case, unlike other miles-earning credit cards.
Earn Rates
1.2 mpd on all spend
Up to 3 mpd on dining, food delivery, online shopping, travel, transport
3 mpd on Singapore Airlines, Scoot, KrisShop and Kris+ purchases
1.2 mpd General Spending
The card earns 1.2 mpd on all spending. This is similar to many general spending cards like the DBS Altitude Card and the Citi Premiermiles Card.
3 mpd SIA Group Spending
On top of the basic earn rate, there are also a couple of bonus categories that make the card stand out from the rest. The most obvious spending category here would be the 3 mpd bonus when spending on Singapore Airlines Group purchases. As a Singapore Krisflyer card, it's almost guaranteed that there should be some form of bonus here.
I would have loved for the bonus to be higher here, given that many cards like the DBS Woman's World Mastercard provide 4 mpd on travel spending. With the current bonus (expires March 2024), you can even earn up to 6 mpd with the UOB Lady's Cards.
3 mpd Dining, Food Delivery, Online Shopping, Travel, Transport Spend
The card also has an interesting 3 mpd bonus earn rate when spending on the above categories. The catch here is that you'll have to spend at least S$800 on SIA Group purchases within a membership year to be eligible for the bonus miles.
Although there are better cards out there that can earn higher miles per dollar on similar categories, what makes the UOB Krisflyer Card stand out is that the bonus earn rate is uncapped. Almost all the cards that earn a higher rate have a cap that makes larger purchases impossible.
You'll first earn 1.2 mpd the month the transaction is posted. The remaining 1.8 mpd will be deposited into your account up to 2 months after your annual fee posts. This means that you'll potentially wait up to 14 months before you get the full 3 mpd for your purchases.
This makes sense from an operational point of view as there's no way UOB would know if you've hit the SIA Group spending requirements. However, this is bad for consumers for a multitude of reasons.
Airline miles are notoriously known for their devaluation capabilities. Your miles will definitely be worth more today than a year later. It also means that you're locked into the UOB Krisflyer Card. You'll lose your bonus miles if you pre-maturely cancel the card before the bonus miles are posted.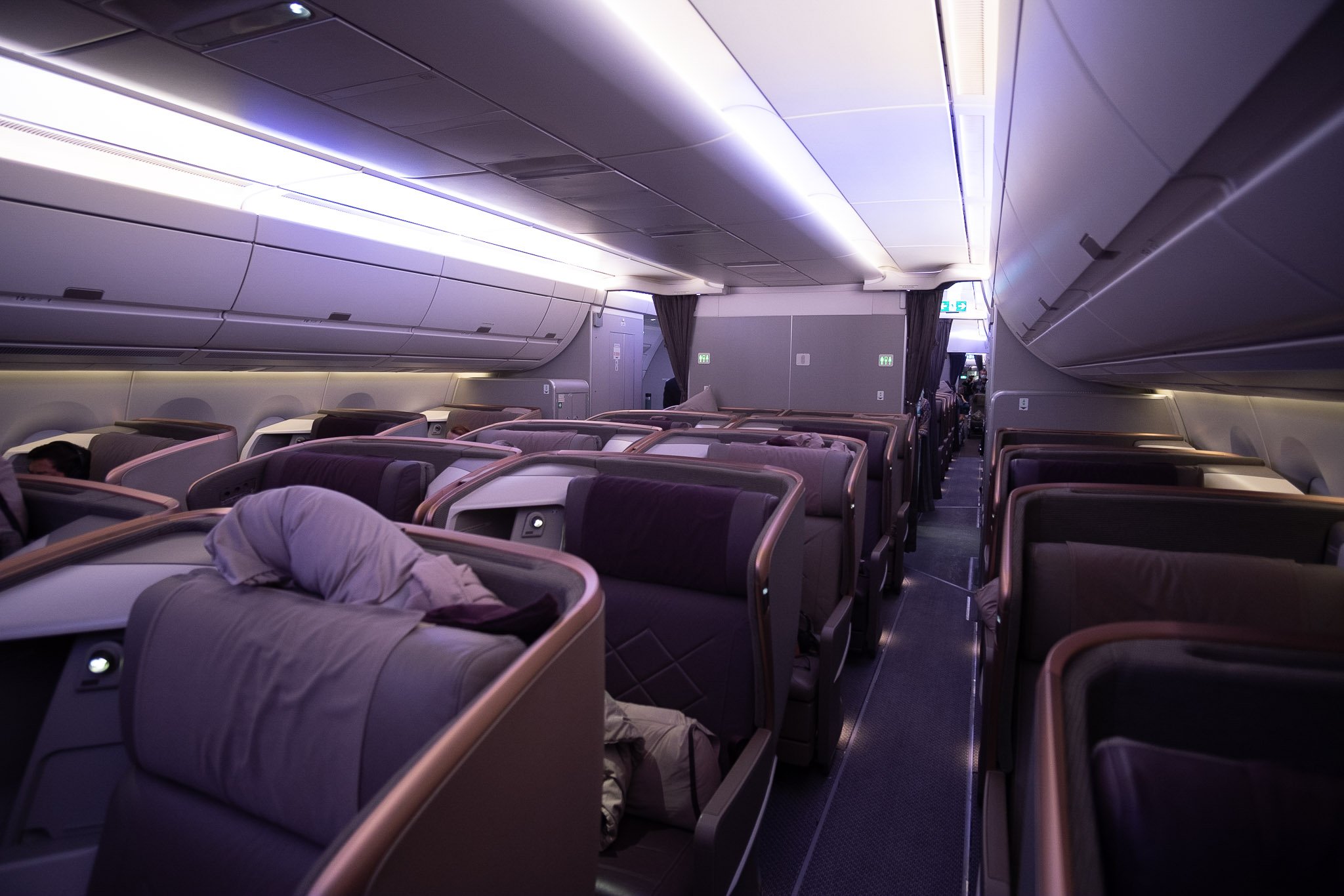 Sign Up Offer
Offers Available
Earn up to 31,000 KrisFlyer miles
Promotion valid until 31 December 2023
| Breakdown of Offer | Miles Awarded |
| --- | --- |
| Welcome miles for first-time applicants | 5,000 |
| Completion of spending requirements | 20,000 |
| Qualifying spend based on SIA Group spend | 6,000 |
The first 5,000 miles will be credited to your KrisFlyer account after making the first purchase with the UOB KrisFlyer Card. To receive the next 20,000 miles, you'll have to spend at least S$2,000 within 60 days of card approval.
Even though the headline title says 31,000 KrisFlyer miles, the actual bonus that you can earn is 25,000 KrisFlyer miles which is still quite respectable. The other 6,000 miles are miles that you'd already have earned for spending on the card.
The current sign-up offer is only available to new-to-bank UOB customers only. This means that you cannot currently hold any UOB credit cards or have held one in 6 months prior to application.
KrisFlyer Elite Silver Status
You can attain a KrisFlyer Elite Silver Status if you charge a minimum spend of S$5,000 on Singapore Airlines Group-related card transactions or S$50,000 total eligible spend within the 1st year of your membership period.
This elevated status is only valid for 1 year and is only renewable via the standard prequalification terms.
To recap, a Singapore Airlines KrisFlyer Silver Status gets you 25% more miles earned on paid flight tickets. It also grants you certain privileges when you're flying on Singapore Airlines metal.
Singapore Airlines KrisFlyer Elite Silver Benefits
25% bonus miles earned on flight tickets
Star Alliance Silver
Complimentary standard seat selection when flying in Economy Class on Singapore Airlines
Priority reservation waitlist
Priority airport standby on revenue tickets
Additional 5kg baggage upgrade on Scoot with minimum 20kg baggage purchase
Complimentary BoardMeFirst for the travelling group when flying on Scoot
Automatic standard seat assignment for the travelling group when flying on Scoot
However, in my opinion, the Silver Status is nothing to shout about and doesn't offer any significant benefits over regular members.
KrisShopper Insider Tier Upgrade
As a UOB KrisFlyer card member, you'll be upgraded to the KrisShopper Insider Tier status for 12 months. This upgrade is not automatic and will require a manual registration at KrisShopper's dedicated registration link.
To maintain the status for the following year, you'll have to hit the usual minimum spend requirement on KrisShop. Otherwise, you'll fall back to the regular KrisShopper status.
KrisShop Rebates
You'll get a S$20 discount with a minimum S$120 nett spent every calendar year on KrisShop as a UOB KrisFlyer card member. To enjoy the discount, you'll have to key in the promo code "KFUOBKS2023" during check-out.
This discount can be useful if you're already planning on buying something from KrisShop.
S$15 Grab Ride Discounts
As a UOB KrisFlyer Card holder, you'll stand a chance to get a S$15 Grab Ride Discount to and from Changi Airport every half a year. To use the promo, simply key in the promo code "KFUOBCC" and pay for your Grab ride with the UOB KrisFlyer Card.
However, this discount is only valid for the first 1,000 cardholders every month on a first-come-first-served basis. Therefore, you might be able to take advantage of this benefit if you're travelling to the airport at the start of the month.
S$15 Off ChangiWiFi
ChangiWiFi is a service where you can rent out portable WiFi routers that can be used in other countries when you travel. These routers can provide internet access to a number of devices simultaneously.
You'll get a S$15 discount off ChangiWiFi every half yearly as a UOB KrisFlyer card member. To receive the discount, you'll have to SMS KFUOBCC<space>16-digit card number to 77862 to get a redemption code.
Given the cost of ChangiWiFi, S$15 might get you 1 or 2 days of free unlimited internet depending on where you're going. This is a pretty decent discount especially if you're travelling in a group.
Scoot Benefits
There are plenty of benefits to be had when you're flying on Scoot as a UOB Krisflyer card holder.
Board Me First and Priority Check In
When you use the UOB Krisflyer Card to book your Scoot flights, you'll get Priority Check-in and Priority Boarding with your ticket. Although this sounds great in theory, especially during busy times, this needs to be matched in reality by enforcement.
In my experience flying with the airline, Scoot seldom enforces a strict "board me first" experience. The priority boarding line typically boards the plane at the same time as the general line. Your mileage will vary depending on the flight's operating crew.
Additional Scoot Baggage Allowance
You and each of your travelling party will get an additional complimentary 5kg upgrade on baggage allowance for flights on Scoot when you've purchased up to 35kg of baggage allowance. The applicable flights have to be paid for by the UOB Krisflyer Card to be eligible for this benefit.
This doesn't sound like much of a savings or benefit to me. It typically doesn't cost much to add an additional 5kg of check-in baggage to an existing baggage purchase. It would have been a lot more valuable if no original baggage purchase was required.
Standard Seat Selection
When flying on Scoot, you'll get to enjoy Standard Seat Selection as a UOB Krisflyer Card Member. This is a similar perk that exists for Singapore Airlines' elite frequent flyers.
PPS Club, KrisFlyer Elite Gold & Silver members will get to enjoy complimentary standard seat when flying with Scoot. The standard seat will be automatically pre-assigned after the booking is confirmed. 

If you would like to change to a seat different from the one that was pre-assigned, this change will be subject to applicable seat fee for all seat types selected (including standard seats).

Scoot FAQ
From this statement, it seems like a pre-assignment instead of an actual selection. If you get assigned a seat that isn't ideal, you might have to pay additional fees for a change.
The main difference this benefit entails is that your seat gets assigned at the time of booking instead of at the time of check-in.
Booking Flexibility Waiver
You'll get to make 1 flight date/time change per booking online up to 4 hours before departure for no applicable change fees. These fees usually go between S$60 to S$100 depending on the flight route, so this benefit can be quite substantial.
However, you'll still be on the hook for any differences in flight ticket prices.
Bonus Miles with KrisFlyer UOB Account
If you open a KrisFlyer UOB Checking Account and deposit money into the account, you'll get to earn bonus miles on your spending.
Deposit Balance
Bonus Miles Earned per S$1 spend
S$1,000 and above
+ 5 mpd
+ 6 mpd with salary crediting
With the bonus miles, you can be earning up to 9 mpd on your spending if you open a KrisFlyer UOB Account.
However, there are a number of conditions to achieve this high mpd earning rate so let's unpack this.
Firstly, you'll have to maintain a monthly average balance of at least S$1,000 in the bank account. Also, the maximum number of bonus KrisFlyer miles that can be earned is 5% of the monthly average balance in your account. If you have S$10,000 in your bank account, you'll be able to earn up to an additional 500 miles for the month by spending S$500 with your UOB KrisFlyer Card.
Deposits in the KrisFlyer UOB Account will earn a paltry 0.05% interest.
Is the KrisFlyer UOB Account Worth It?
Given the current high-interest rate environment, the real trade-off you're making here is the opportunity cost of your deposit and the bonus miles you could be receiving with other credit cards.
We'll use an example for comparison to see if the UOB KrisFlyer Card and UOB KrisFlyer Account make sense for us. Let's assume you have a cash balance of S$50,000, spend S$2,000 a month on the 3 mpd categories on your credit card and credit your salary into the bank account via GIRO.
| | |
| --- | --- |
| Interest Earned from Deposit (0.05%, UOB KrisFlyer Account) | S$2.08 |
| Total Miles Earned (9 mpd, UOB KrisFlyer Card) | 18,000 miles |
UOB KrisFlyer Card and UOB KrisFlyer Account
| | |
| --- | --- |
| Interest Earned from Deposit (3.5%, other saving's account) | S$145 |
| Total Miles Earned (6 mpd, UOB Lady's) | 12,000 |
UOB Lady's Card and high savings account
In the example, the trade-off is effectively earning an additional 6,000 miles for S$143. That's quite a high price to pay for miles.
Of course, this is just a simple example and your circumstances can vary depending on the actual interest rate you'll be getting with your bank account, the categories you're spending your money on and the cards you're using.
Personally, I would not be going for the KrisFlyer UOB Account just to earn the extra miles as there's just too much work to keep track of to make sure I'm getting the most bang for my buck.
Eligibility for the UOB KrisFlyer Card
| | |
| --- | --- |
| Singapore Citizens and Permanent Residents | Annual income of S$30,000 |
| Foreigners | Annual income of S$40,000 or Fixed deposit collateral of S$10,000 |
The eligibility for the UOB KrisFlyer Card is fairly standard and falls right within the general consumer category.
Fees
| Fee Type | Amount |
| --- | --- |
| Annual Fee | S$194.40 yearly, waived first year |
| Supplementary Card | First card free, S$97.20 annually for subsequent cards |
The annual fee for the UOB KrisFlyer Card is waived for the first year by default and is typically waivable for subsequent years.
My Verdict – Should you get the UOB KrisFlyer Card?
The UOB KrisFlyer Card packs a lot of benefits and miles-earning opportunities for what it costs in annual fees. Understandably, most of its benefits are travel-based and specifically related to flying on Singapore Airlines group flights.
However, I'd argue that most of the benefits don't move the needle very much when it comes to improving your travel experience. Most of them are surface-level improvements and only sound good on paper.
The higher earn rate of 3 mpd would also require spending S$800 a year on SIA Group to unlock, which itself brings about a whole host of other issues like long wait times for miles to credit and card lock-in. It also restricts you to only earning KrisFlyer miles instead of other airlines' Frequent Flyer Programs where you might potentially find better value or availabilities for the same flight.
The main benefit to this card is if you're a regular large spender and often burst the bonus category spend caps on other credit cards. Otherwise, you're much better off using other credit cards to earn your miles.
Therefore, I would say the UOB KrisFlyer Card is not a must-have card for travel hacking. But if you're able to consistently get an annual fee waiver for it, why not?