We have always been strong advocates for using credit cards for spending. It not only offers better fraud protections, but the main value proposition for us is also its ability to earn frequent flyer miles for travel.
Ever since getting our first credit cards, we have earned quite a large stash of miles, allowing us to travel to different parts of the world without breaking the bank.
It also gave us the opportunity to try out experiences that we would not have otherwise been willing to pay for such as taking a business class round-trip flight from Singapore to South Africa.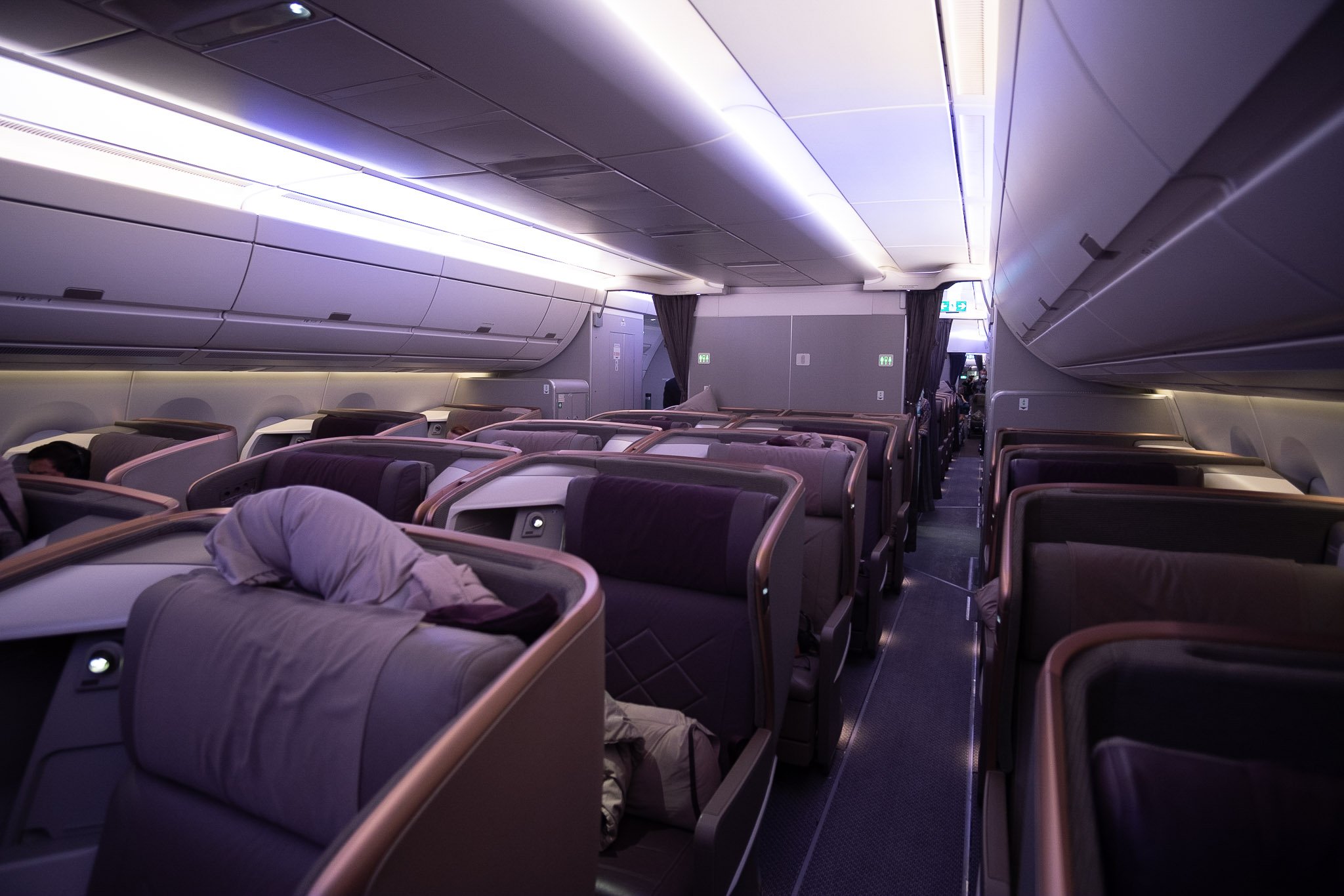 We will be sharing the list of credit cards in our wallet that we use frequently in our day-to-day lives which helps us to gain our stash of frequent flyer miles.
Subscribe to us on Telegram

Join JS and Marilyn on Telegram to receive insider travel hacking tips and exclusive deals. Subscribe to unlock a world of wanderlust.
Cards in our Wallet
HSBC Revolution Credit Card
Earn Rate: 4 mpd
Bonus Categories: Contactless, Online
Bonus spending limit: S$1,000 per calendar month
The HSBC Revolution credit card allows you to earn 4 miles per dollar on most contactless and online payments. In this day and age, it's almost impossible to find a merchant in Singapore that does not accept contactless payments.
However, do take note that there is a maximum spending cap of S$1,000 a month to earn bonus points. This is fairly standard across the various credit cards that we have. Therefore, we'll always aim to only use this card for offline physical purchases and use other cards in our wallets for online purchases so as not to hit the monthly spending limit.
This is one of our favourite cards out of the bunch as it's a fuss-free and easy way to earn extra miles for our travels.
Read our full review of the HSBC Revolution Card here!
HSBC Revolution Sign-Up Bonus
Deals Available
Samsonite Prestige 69cm Spinner Exp with built-in scale
S$150 Cashback
Promotion valid until 31st December 2023
On top of the above deals, there's an additional S$40 cashback when you sign up now. So you can potentially get S$190 cashback in total for signing up for the HSBC Revolution Card.
DBS Women's World Mastercard
Earn Rate: 4 mpd
Bonus Categories: Online (Including travel)
Bonus spending limit: S$2,000 per calendar month
Whenever we want to buy anything online, be it Lazada or Shopee, we'll always use our DBS Women's World to pay for it. This is because it earns 4 mpd on all online purchases up to $2,000 a month.
We also use the DBS Women's World Mastercard to make our travel bookings on flights and hotels. This is the only card in our wallet that gives 4 mpd on travel transactions.
We also prioritise this card over any other cards as their points expire after a year of earning them. Therefore, we'll want to maximise our spending as close to the limit as possible to maximise our yearly points conversion cost.
Read our review of the DBS Women's World Mastercard here!
Citi Rewards Mastercard
Earn Rate: 4 mpd
Bonus categories: Online (Excluding travel)
Bonus spending limit: S$1,000 per statement month
The Citi Rewards Mastercard is a great card to use for online purchases as well as it offers 4 mpd in almost every category except travel. However, we'll only use this card for online purchases if we exceed the limit on the DBS card for the month.
We also pair this with the Instarem Amaze Card for overseas forex transactions. This lets us skip out on the foreign transaction fee that banks usually charge when you transact in a foreign currency.
We easily hit the spending limit on this every month as we tend to use the Instarem Amaze card everywhere when we travel.
Citi Rewards Sign-Up Bonus
Offers Available
Dyson Supersonic (worth S$699)
Dyson V8 Slim Fluffy (worth S$509)
Nintendo Switch OLED (worth S$549)
S$300 Cash by PayNow
Promotion valid until 17 October 2023
Read our review of the Citi Rewards Card here.
DBS Altitude Card
Earn Rate: 1.2 mpd
The DBS Altitude is our catch-all credit card which we use it whenever we max out the limits of the previously mentioned cards, or if it's a situation where non of the above cards give any respectable amount of miles for purchases.
Although it only gives a meagre 1.2 mpd as compared to other general spending cards, we use it as DBS points are "poolable". We can therefore pool our points earnings from the DBS Altitude card with points earned from the DBS Women's World Mastercard.
In this case, we'll save on the points conversion costs which can really add up when done multiple times.
The DBS Altitude card also gives 2 lounge visits per year which has really alleviated our travel experience. We were able to save a ton of money on food at the airport and get a chance to relax in between long layovers.
DBS Altitude Sign-Up Bonus
Offers Available for the DBS Altitude Visa Card
32,600 Miles after paying the annual fee
22,600 Miles with an annual fee waiver
Promotion valid until 30 September 2023
The sign-up offer is available only to new-to-bank DBS/POSB customers only. This means that you'll not be eligible for it if you currently have a DBS credit card, or you've cancelled any DBS/POSB credit cards within the last 12 months.
You'll receive 22,600 Miles after spending S$2,000 within 30 days from the card approval date. If you choose to pay the annual fee of S$194.40, you'll receive an additional 10,000 Miles.
Use the promo code ALTVIS for the 32,600 miles with an annual fee payment offer.
Use the promo code ALTVISW for the 22,600 miles with an annual fee waiver offer.
Instarem Amaze
The Instarem Amaze Card has got to be the best thing that happened this year in the world of miles and points.
Instead of being a traditional value-stored debit card, Amaze funnels every transaction into the underlying saved credit card. The value proposition is that Instarem will convert every foreign transaction into the Singapore dollar at a favourable exchange rate and allow users to save on the foreign transaction fee.
A side effect of this (intended or otherwise) is that offline transactions are also converted into online transactions. This makes it perfect for credit cards which give bonus points/miles for online purchases.
Therefore, we've been using this card with the Citi Rewards Mastercard or the UOB Lady's Card extensively whenever we're overseas. This has allowed us to hit the spending limits on both cards consistently every month.
⚠️ Sign up for the Instarem Amaze Card here!
Final Thoughts
There are many more credit cards available in the Singapore market that are great for earning miles and some are arguably better than what we have. However, we did not get them as they are not suitable for our use cases. We also try to balance between maximising hitting the spending limits, reducing miles transfer costs and managing the payments of so many credit cards.
Just having these cards alone allows us to earn a substantial amount of points needed to travel the world cheaply. This is especially the case when you have a travel partner who can apply for the same cards and effectively double the spending limits per month.
Earning miles and sufficient miles for travel doesn't have to be difficult. Using the right card for each purchase can help you get there significantly faster.